Devon Franklin Reveals Struggles With Abstinence Before Marriage to Meagan Good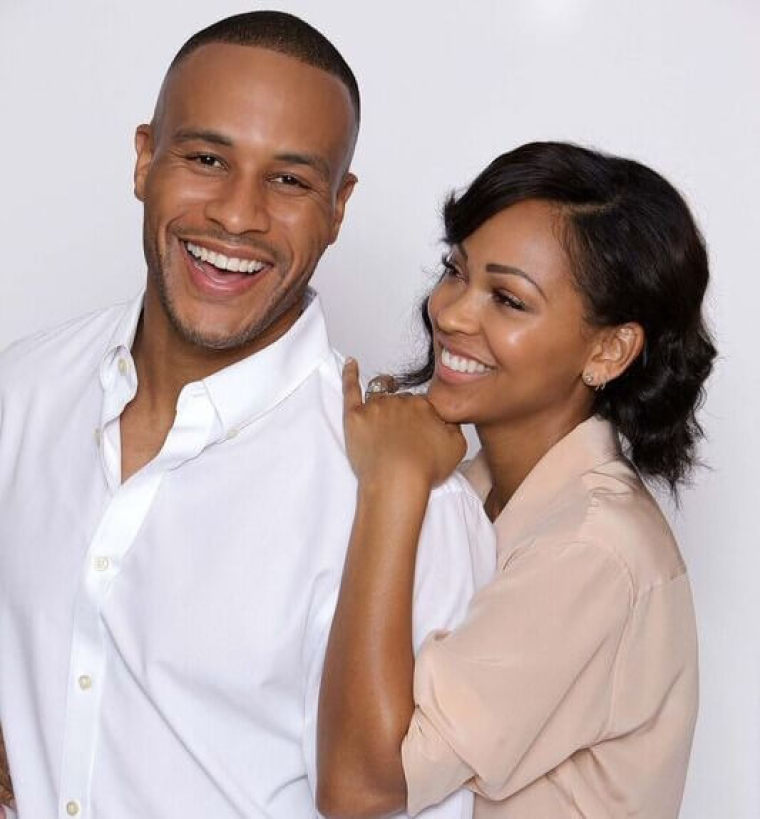 Devon Franklin and his wife, Meagan Good, often speak about the importance of living a celibate lifestyle before marriage, but Franklin has admitted that he didn't always practice what he preaches.
Franklin, the minister and Hollywood executive, joined his wife on an episode of "SuperSoul Sunday" where they were interviewed by media magnate Oprah Winfrey. The couple's union came about after each decided to wait until marriage to have sex — a principle outlined in their latest book, The Wait: A Powerful Practice for Finding the Love of Your Life and the Life You Love.
Before marrying Good, Franklin was celibate for over a decade. Even though he was raised in the church, Franklin said the decision to take a vow of celibacy wasn't an easy one to make.
"At a very early age I was always taught to 'wait until marriage.' So I definitely subscribed to that," he said during the episode that aired on Sunday. "But when I got in high school, I didn't wait. But I was still telling people that I was waiting, because I didn't have enough courage to let people know that I made a different choice in my life."
The founder and CEO of Franklin Entertainment told Winfrey that he has been preaching since around the age of 15. However, the words that he was speaking in church were not lining up with his actions.
"I was teaching people how to live, but I felt like I was doing that publicly. Privately, I was doing something different," he said. "The public person and the private person were at war. And for me, I had no peace."
Earlier this year, Franklin spoke to The Christian Post about suffering from fears that many Christian men he encountes can relate to. The 38-year-old preacher and film producer who worked on movies like "The Karate Kid" and "Heaven Is For Real" didn't think that his career and love life could coexist before he met Good.
"For a long time, as a Christian man, that was something that I had a challenge with. I was like, 'Look, I want to do all of this stuff in the world, I want to move forward with my career,' and at the time I perceived that being open to love would slow me down," he said in an interview with CP earlier this year.
"Once I was open to the love that God was trying to bring me, it not only helped me find peace through dating and ultimately getting married to Meagan, but it also showed me that love actually helped me become better. It made me better at my career."