Dianne Feinstein: No Faith in the Courtroom!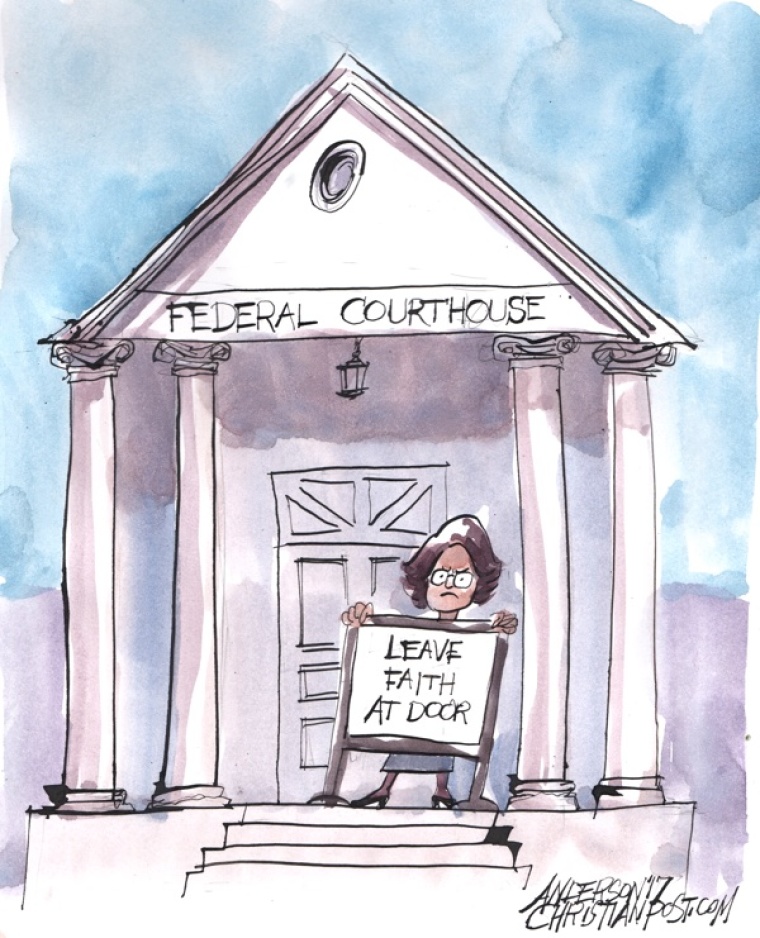 On May 8, 2017, President Trump nominated Amy Coney Barrett to a seat on the Seventh Circuit Court of Appeals.
By any reasonable measure, Barrett is beyond qualified. After graduating with highest honors from Notre Dame Law School, she clerked for Justice Antonin Scalia at the Supreme Court. And a few years later, she returned to Notre Dame. There, she "teaches and researches in the areas of federal courts, constitutional law, and statutory interpretation."
She is exactly the kind of person you want serving on the Court of Appeals, if we lived in more reasonable times.
At her confirmation hearings, Senator Diane Feinstein, channeling Darth Vader in "Star Wars," told Barrett that "When you read your speeches, the conclusion one draws is that the dogma lives loudly within you."
Read more at: http://www.christianpost.com/news/the-dogma-of-sens-feinstein-and-franken-no-place-for-faith-in-public-life-199026/