Dinner Churches and how the coronavirus is shaking up the traditional model (part 2)
A new sociology of church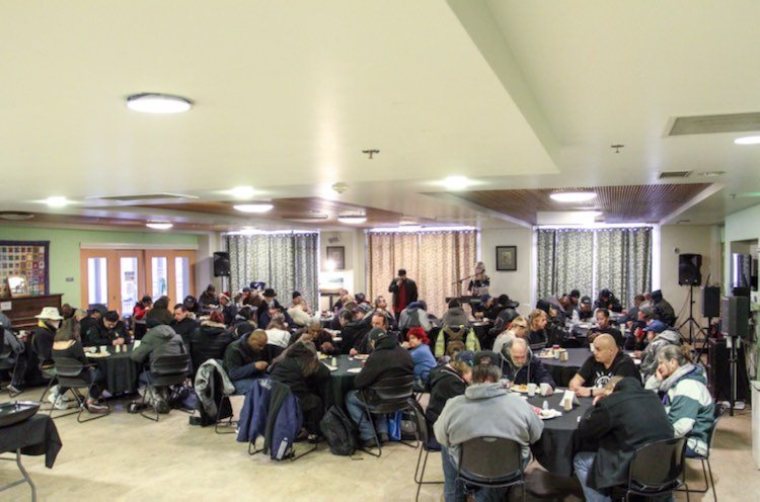 Today, tens of thousands of churches are in their circle of dialogue. Many of them have said in recent months that they thought Fresh Expressions was a good strategy to advance the Gospel. They now think it is a vitally critical understanding about how Christian life is to be lived.
"As people are facing their own missionlessness, their own consumer-cancer, their identity malady, if you will, they are coming back and saying, 'OK, let's face it, this Sunday morning proclamation event sociology of church that we've been doing, honestly, it hasn't been working for quite a while, and now we recognize fully that it's not going to work going forward."
He agrees with those whom he has heard say that the COVID pandemic has sped up some structural changes by 10 years and thinks many churches are squaring up to the idea that if they are putting all of their proverbial eggs in a single basket — the Sunday morning proclamation event — they are being somewhat foolish.
The Body of Christ is presently in a transition period that is epoch-turning, a change that occurs approximately every 500 years, he said.
"We're going through another significant meltdown and rebirth," Fosner said.
Whereas the church was once a sacred space in its early days and would become more of a classroom version in the Reformation era, which lingers today, the Christian faith of the future will look and feel different than what many are used to and that's good, he noted.
"And we bring none of our stuff over because we like it, we assume they (secularized people) ought to like it. That's the major myopia that a lot of leaders have."
"We transitioned from a church on a corner to a church through the city. We also transitioned from a traditional classroom spirituality download information to a Dinner Church."
In Seattle, one of the most secular cities in the nation, secular people outnumber believers in Jesus at a ratio of 9 to 1.
People who have had no significant experience with church go as much back as a couple of generations in their family line.
Whatever its approach sociologically, Fresh Expressions is not to bash the church.
"Not only does Fresh Expressions not want to set aside the established church, we acknowledge how deeply we need each other. In fact, our grand assumption that our established churches that are going to plant the Fresh Expression communities or Dinner Church congregations. And they are forever going to be multisites or multiservices of the established church," Fosner said.
"We work hard to get church planters redirected into the idea that the deep roots of the established church is what is going to fuel both in human resources and financial resource what it is that the Lord is laying upon your heart to do."
And the average traditional church in the United States has been on the supply line for so long that they do not even remember where the front line of mission is anymore, he added. And they do not know how to get back out to that salient front lines Gospel witness where the church is bringing people to Christ each week.
Most churches have not experienced this for a long time, he maintained, citing as evidence the research of Andy McAdams showing that only 1% of churches in the U.S. are replacing their attrition with new conversions. For the 15% of churches that are growing, 14% have been getting their growth from other churches.
Thus, only one out of a hundred Christians know how to reach the secular lost person, introduce them to Jesus, and get their life on a meaningful spiritual flow, he noted. And it's in the absence of being on the front lines of Gospel mission that consumer-cancer starts to grow.
In a highly secularized city like Seattle, talking about Jesus, His life and ministry is "a totally cool thing" for anybody to do, he explained, emphasizing that "Christianity is not the issue."
"Churchianity is the issue," he stressed.
Fresh Expressions, then, accepts the premise that it is the sociology aspect that must change.
And to help Christians that are presently churched get what Fresh Expressions like Dinner Church is all about, he said all they must realize is that two thirds of people in the town they live in, on average across the country, have got the same kind of sociological misalignments that they themselves have with the form of church they prefer.
"The big problem is that so many people have so fused their sociology of church with Scripture that they are throwing the baby out with the bath water and they think that to alter the sociology is to miss or soft-sell the Gospel," Fosner said.
"And that's not true at all. And they just have to be presented with the reality that they chose this church over five others they really don't like for sociological reasons."
Understanding missiology in a complicated America
In what some people think of as "Christian America," many held the assumption that everyone had sufficiently Judeo roots that they would respect the teaching-based Reformation style of church, the pastor continued. But that is no longer true in "post-Christian America," which Fosner believes happened approximately 25 years ago where over 50% of the population held to a secular worldview rather than a Judeo one.
"If we are going to do church for seculars, we need to be honest about their sociological needs. Expecting everybody to sit in rows and hear a message from a stage is a huge sociological oversight."
Missiology is the equal blending of sociology and theology, he said.
"And we've acted like we don't need to do missiological work because we're in 'Christian America.' We aren't any longer and all missionaries do is when they go to a different setting is that they do the sociological work, figure out where the cracks in society are and then develop their Gospel message in the midst of that sociology. That's called missiology," he said.  
"We've all got to be that now and stop acting like we're soft-selling the Gospel because we're not having the pastor go for 45 minutes waving his Bible and sweating. And we have to be honest about the time in which we live and filter we must look through," he reiterated.
What Fosner believes has side-railed the church is the church growth movement of the 1960s. Church leaders got the idea that bigger congregations and bigger buildings was the way to go, but that set the stage for consumer Christianity to begin to dominate.
"The reason that we've lost our influence and our traction in society is because we got into our own church on a corner getting bigger and better," he said.
But this is ill-focused, he stressed.
"We were in the business of doing church and we lost our missiological eye that we were in the business of reaching our cities. And we started to think that because we were doing that by growing our churches when we weren't."
Christians will know they are doing church right in the secular era if they don't like doing it, he concluded.