'Dirty baker's dozen': 13 companies facilitating sexual exploitation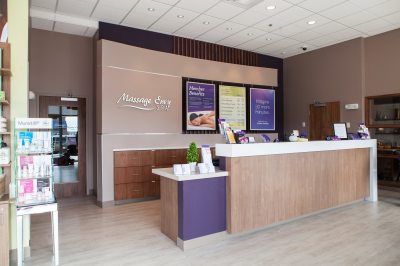 Massage Envy 
The United States' largest chain of franchised massage spas with over 1,200 locations is being sued by many women who accuse the chain of failing to take appropriate measures when therapists are accused of sexual harassment or assault. 
NCOSE said that Massage Envy has several "poor policies," such as "hidden clauses in customer agreements that force women to surrender their rights." NCOSE accuses Massage Envy of "knowingly endangering its customers." 
"Massage Envy continues to choose profits over customer safety. Massage Envy does this through dangerous and coercive policies," Pinter said. "Massage Envy employees are actually encouraged not to call law enforcement when customers complain of sexual assault. One graphic description by a woman in her complaint describes how she came to employees to complain about sexual assault. Her perpetrator was permitted to stay in the room, watching her, smiling at her." 
She added that Massage Envy does not require incidents of sexual assault to be reported to the Massage Therapy Board. 
"What this means isn't that therapists who are accused of sexual assault can continue to work and assault women again and again with impunity," Pinter added. "To this day, as far as [NCOSE] is aware, Massage Envy has done nothing to change or alter its policies. Sexual assaults are still occurring at Massage Envy and lawsuits continue to be filed."