Dirty Dozen: 12 companies and entities facilitating sexual exploitation
12 companies and entities named 'mainstream facilitators' of sexual exploitation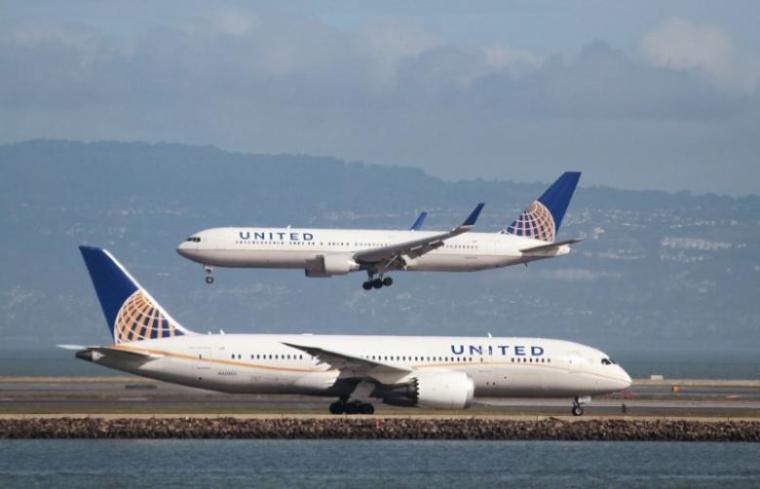 9. United Airlines
One of the nation's leading airlines, United Airlines is receiving scrutiny for its "systemic outbreaks of inappropriate crew reactions to sexual harassment on their airplanes."
"While cases of these actions have occurred on virtually every airline, United aircrews have received especially ineffective training," Halverson said. "For example, Sara Nelson, a United Airlines flight attendant and president of the union, told CNN, 'In my 22 years as a flight attendant I have never taken part in a conversation in training or otherwise about how to handle sexual harassment or sexual assault.'"
Although certain policies on sexual harassment exist at United Airlines, Nelson explained that they are not elevated in the airline's training.
"When lack of clarity and training exists, this leaves passengers vulnerable and isolated to endure a toxic sexually harassing environment without recourse until it is over," Halverson contended.
Halverson added that United Airlines is ill-prepared to "address the growing problem of viewing pornography on airplanes."
"This has included airline employees failing to intervene in several cases of men performing sexual acts on themselves while watching pornography, including one case where a woman reported this and the crew joked, 'what perfume were you wearing?'" Halverson recalled.
"In addition to this, United has inconsistently blocked nudity and sex scenes from in-flight movies. While they occasionally do block these things or edit them out, United does not do this in every case and instead relies on a discretion clause on their website asking passengers to be mindful of children that may be seated near them."