Dirty Dozen: 12 companies and entities facilitating sexual exploitation
12 companies and entities named 'mainstream facilitators' of sexual exploitation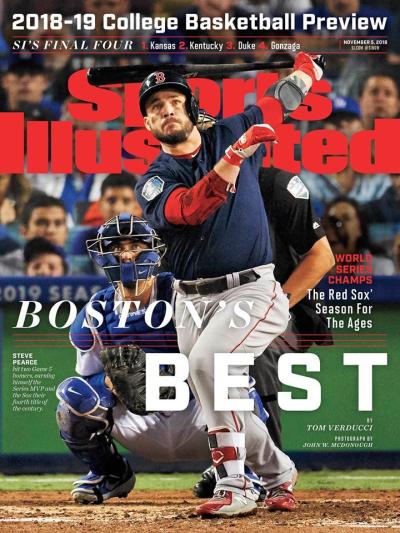 Sports Illustrated Swimsuit Issue
Although Sports Illustrated is known for telling the stories of athletes and providing hard-hitting sports journalism, every year it releases its annual Swimsuit Issue.
Since 1964, the magazine has produced an edition featuring photos of female supermodels dressed in very slim bikinis and in some cases topless. More recently, the issue has featured risque photos of prominent female athletes.
NCOSE claims that the Sports Illustrated Swimsuit Issue "sends the message that women's bodies are for public consumption."
"These images are not about empowerment at all. They are about feeding male sexual entitlement, and the mega-corporation that are profiting off of hypersexualizing women," Halverson said.  "We have to recognize that women who have achieved remarkable athletic feats do not deserve to be put back into the box of male sexual accessibility in order to promote body positivity or empowerment."
NCOSE says that CVS Pharmacy, the national chain of drug stores, stopped selling the Sports Illustrated Swimsuit Issue in early 2018.
"A senior director told me 'We share your organization's concerns about female objectification, which is one of the reasons CVS Pharmacy created new standards for beauty and imagery in our stores," Halverson added. "We want to thank CVS for this commitment to social responsibility."