Dirty Dozen: 12 companies and entities facilitating sexual exploitation
12 companies and entities named 'mainstream facilitators' of sexual exploitation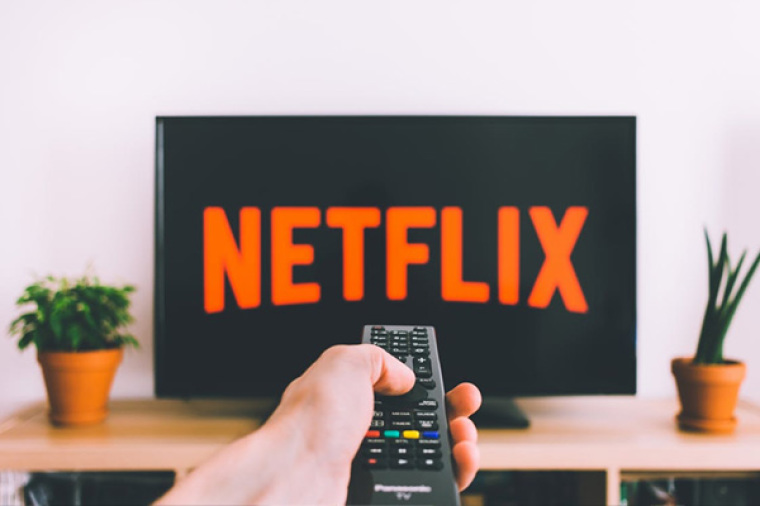 Netflix
With over 51 million subscribers in the United States, Netflix is one of the leading subscription online media streaming services. The platform is a great platform to watch movies and original series. However, Netflix is being criticized for normalizing "sexual exploitation and objectification."
"A Netflix subscription also includes sexually graphic and degrading content," Hawkins said during the press conference.
According to Hawkins, Netflix produces media portraying gratuitous nudity, graphic sex acts and even graphic depictions of sexual assault.
With over 300 original productions, Hawkins stated that Netflix puts most of its advertising dollars for original shows toward content that is rated TV-MA for mature audiences.
"These products frequently contain graphic sex scenes, nudity and violence," she said. "Our team of researchers looked into the 10 of the top original NetFlix titles which they promote. We found that nine out of 10 of their features depicted online sex scenes and 80 percent of those titles displayed explicit nudity in their pilot program. Part of the problem is that the material with the sexually graphic and violent scenes is often placed right next to child-themed content as well."
Hawkins explained Netflix parental controls are "inadequate" because the platform doesn't provide any way to lock down the parental controls.  She said that even kids three years in age are able to "navigate out of the parental control protected safe space on Netflix."
NCOSE is also concerned that Netflix has given itself a "misleading" rating on mobile app stores. Netflix claims that it is suitable for children ages four and over.
NCOSE takes issue with shows like "13 Reasons Why" in which multiple episodes depicted graphic sexual assault and showed nudity of actresses who are supposed to be teenagers.
Another show of concern for NCOSE is "Baby," which follows a group of teenagers on their quest to "buck social norms through prostitution."
"It portrays underage prostitution, which by definition is sex trafficking, as an edgy coming of age story summarizing trafficking of some of our most vulnerable," Hawkins contended.