Hundreds attend prayer vigil after rapper DMX goes on life support; celebrities offer prayers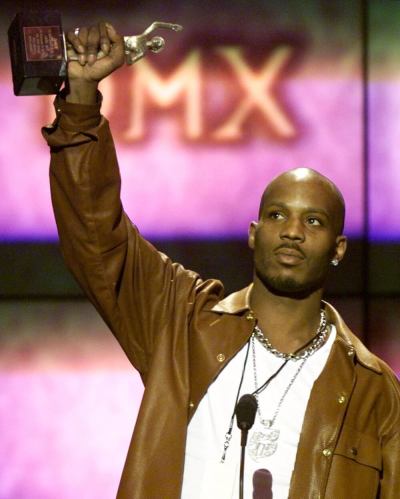 Hundreds of supporters of rapper DMX attended a prayer vigil Monday outside the hospital where he is being cared for in White Plains, New York, after he went on life support. 
The family of Earl Simmons, also known as rapper DMX, has called for prayer as they hope for a miracle after he reportedly suffered a heart attack and was taken to the hospital last Friday. 
"We ask that you please keep Earl/DMX and us in your thoughts, wishes, and prayers as well as respect our privacy as we face these challenges," his family shared in a statement.
The vigil was held by the Ruff Ryders and the Rescue Foundation, according to DMX's family.
A video from the prayer vigil posted on Twitter shows a crowd of hundreds of people listening to an old prayer from the 50-year-old Billboard-topping artist. His fans can be heard crying and agreeing in prayer.
In the statement issued Sunday, DMX's family stated: "On Friday night, April 2nd, 2021, our brother, son, father, and colleague DMX, birth name of Earl Simmons, was admitted to White Plains (NY) Hospital, facing serious health issues." 
According to multiple reports, DMX was admitted to the hospital after suffering a heart attack and collapsing in his home. Many have broadcasted that the heart attack may have been triggered by a drug overdose, but those claims have not been confirmed by his family or associates.
He was still in a coma and breathing via a ventilator as of Sunday afternoon, according to his family. 
Prayers are circulating, and celebrities took to social media with their petitions for the rapper.
"To one of my fav artist growing up and still to this day DMX, my prayers are with you and sent to the almighty heaven's above!" Lebron James tweeted.
Ice T added, "My Sincere love and prayers go out to my homie @DMX during this difficult time. Pull through my dude."
Chance the Rapper also chimed in, writing, "DMX prayed over me once and I could feel his anointing. I'm praying for his full recovery."
DMX's most recent music release was for a new Christian song released by evangelist Mike Servin. 
The single titled "Prayer," featuring Mike Servin, DMX and Kurtis Hoppie, is reportedly from the movie soundtrack GTI.
The mainstream rapper's involvement in the faith-filled song had fans speculating on whether the professing Christian might follow in Kanye West's footsteps and release his own gospel album.
"Prayer" kicks off with someone speaking in tongues, and then the intro line begins.
"Satan, we're going to tear your kingdom down," a male singer belt's out. 
"Didn't ask God for what I wanted I wait / Until He felt like I earned it / then He gave it / Anything worth having is worth earning / the true nature of man is definitely worth learning," DMX raps on the track. "I knew from the start this life wasn't mine. That's why from the start, I put my life on the line. [inaudible] run around crying about dying / I have faith / Ima go when it's my time."
DMX has also recently been sharing the Gospel. In April of 2020, the New York native led thousands of his followers in a Bible study in hopes of calming the anxiety brought on by the COVID-19 pandemic.
The Instagram live video reached over 30,000 views. DMX recited scriptures from Ecclesiastes while holding a cigarette.
The mainstream rapper has never shied away from sharing his Christian faith despite his sometimes vulgar music. He has recorded several songs talking about his faith, including "Lord Give Me a Sign" and "Damien."
DMX has openly said in the past that he wants to become a pastor. In a video posted on Facebook in 2016, he stated that his dream of becoming a minister is slowly becoming a reality. The video showed the emcee behind a pulpit preaching about the miracle that is birthed from tragedy.
The hip-hop recording artist has had many public mishaps, from a drug overdose in the past to various arrests. And in his sermonette, he said tragedy is what has brought him closer to God.