Does Transcendental Meditation Trigger Depression and Psychosis?
Meditation works. It really does. But not all meditation is created equal. There is a huge disparity when it comes to what you actually receive from one type of meditation to the next.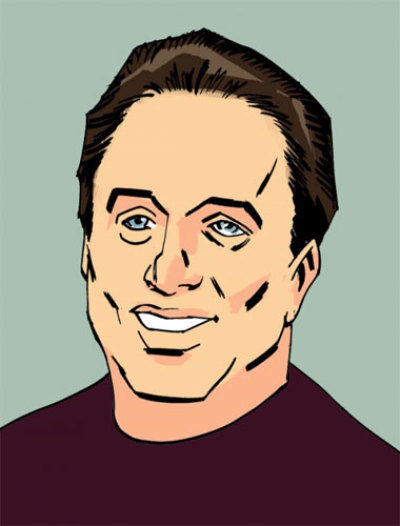 For example, a Christian who meditates upon Scripture experiences greater peace and deeper insight into God's will and purposes. Meditation in the Bible always has God and His Word as the focus of our meditation. There are of course counterfeit forms of meditation as well. That is, forms which are in conflict with the one true God of the universe. Dark angels are the authors of counterfeit forms of spirituality and meditation.
For example, transcendental meditation (TM) was started by Maharishi Mahesh Yogi and is based on the ancient Vedic tradition of enlightenment in India. It teaches people to close their eyes while repeating a "mantra" which has been assigned by an instructor. It is considered a Hindu holy word and often includes the name of a Hindu deity.
In spite of the fact that a handful of celebrities recommend it, TM is a dangerous practice. In fact, a new book claims TM can trigger mania, depression and psychosis. Pioneering Psychologists Dr. Miguel Farias and Catherine Wikholm have written, "The Buddha Pill." They claim their research clearly shows that people who engage in TM often end up with unexpected consequences. In fact, 60% of those who have been on a "meditation retreat" have suffered at least one negative side effect. And one in 14 of them suffered "profoundly adverse effects."
How can this be? Well just think about it for a second. When a person repeats a spiritual mantra as part of TM, he is actually inviting harmful spiritual forces to come around his soul. No wonder such a practice triggers depression and even psychosis. TM is a spiritual practice which many assume to be a helpful relaxation technique. But dark angels cannot bring peace to your soul or forgiveness from your Creator. Only Jesus can deliver those goods.
Joe Kellett is a former TM teacher, and has written, "Falling Down the TM Rabbit Hole." Kellett states, "The negative effects of TM can take the form of lingering dissociation after meditation. You may have trouble getting out of that "spacey" condition. In fact, as you increase your TM dosage and frequency, you may reach a stage where you never get out of the "spacey" state at all. Chronic dissociation is the most dangerous effect of TM, and can become very serious."
He goes on to write, "TM can also actually increase anxiety in some people. This is a well-known phenomenon called 'relaxation induced anxiety.' Another common negative effect is to have 'headaches in meditation.' This can happen even doing just twenty minutes a day....But headaches are the least dangerous of the problems you can have with TM. Headaches just hurt, but other problems indicate that you are incurring psychological damage."
Kellett even states, "There are many examples of how TMers experience 'induced psychosis.'" So much for being a harmless relaxation technique.
TM actually hurts the body, mind, and spirit. John M. Knapp lists these physical health effects of TM: "Uncontrollable fatigue; insomnia and hypersomnia; stomach and bowel complaints; chronic neck and back pain (especially among "Yogic Flyers"); chronic headaches; difficulty with the menstrual cycle; involuntary body movements (twitching; spasms; head shaking; etc. in, and out, of meditation)."
And as for emotional problems, Knapp lists these common symptoms for people who engage in TM: "States of anxiety or fear; obsessive ideas; pathological guilt; dissociation and pseudo-identity (similar to multiple personality disorder); suicidal ideation, gestures, or successful attempts; nervous breakdowns; psychosis; depression; avoidance; secondary narcissism; delusional thinking; auditory and visual hallucinations."
So what's really going on here? Why all the emotional and physical problems resulting from TM?
In order to correctly diagnose the root problem, we must remember that transcendental meditation is a spiritual practice. TM, like yoga, is deeply rooted in Hinduism. These are not neutral relaxation techniques. Instead, these religious practices open doors in the spiritual realm through which harmful dark angels gain access into hearts and lives. And those who seek peace through counterfeit methods are often in for a rude awakening, literally.
The only safe way to have a spiritual awakening is with Jesus by your side, as you trust Him to forgive your sins. You will then begin to follow Him as your Lord and Savior. Every other spiritual approach is a counterfeit. And the fruit of spiritual counterfeits is much different than the fruit of the Holy Spirit.
If you will trust Jesus to forgive your sins, and begin meditating upon Scripture while saying "no" to temptation, here is the fruit you will experience in your life as a believer: "The fruit of the Spirit is love, joy, peace, patience, kindness, goodness, faithfulness, gentleness, and self-control." (Galatians 5:22,23) Rather than giving you emotional and physical problems, the Holy Spirit produces real peace in a believer's heart through faith in Christ.
To sum it up, transcendental meditation can mess you up, while meditation upon God's Word can build you up once you have received Christ as your Savior. Scripture is what believers need for daily strength and peace.
So meditate wisely. There is a lot more going on in meditation than you might think.
Dan Delzell is the pastor of Wellspring Lutheran Church in Papillion, Neb. He is a regular contributor to The Christian Post.