Dolly Parton's Sister Stella Says Country Music Industry Full of Southern Baptist Hypocrites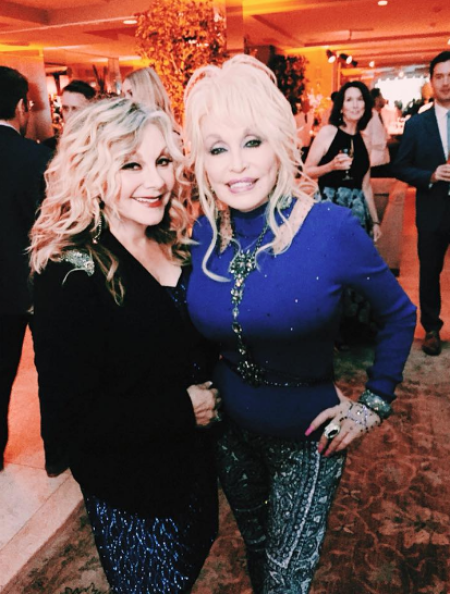 The country music industry has a "code of silence" filled with "Southern Baptist hypocrites" regarding sexual abuse, according to Dolly Parton's sister Stella Parton.
The younger sister of country music legend Dolly Parton, who found success as a country music singer-songwriter in the '70s, spoke to Fox News this week about the sexual misconduct that has taken place in the industry. Late last year, a scandal erupted when Nashville, Tennessee publicist Kirt Webster, who has worked with the likes of Dolly Parton and Kenny Rogers, was accused of drugging and sexually abusing his former client Austin Rock.
Webster has denied the claims, and decided to change the name of his Webster Public Relations agency to Westby Public Relations one month after the claims were made public. For Stella, people in the country music world have been hypocritical when dealing with the issue of sexual misconduct in the industry.
"It's a good ol' boys town and it's always been a good ol' boys town. They hide behind their religion, all of them, a bunch of Southern Baptist hypocrites," she told Fox. "[These types of allegations] need to be talked about and people need to stop being silent on this issue."
While Fox News noted that Webster is not a Southern Baptist but a Catholic, he is not the only person that has been accused of sexual misconduct in the industry. In January, the Country Radio Seminar held for radio professionals and artists came under fire when Rolling Stone published an article citing numerous accusations of abuse that took place there.
Last week, CRS executive director Bill Mayne spoke out against sexual misconduct to Nashville's News Channel 5 reporter Jesse Knutson.
"We do not tolerate, in any shape or form, any sexual misconduct, any improper behavior," Knutson tweeted. "Not only do we not condone it, but we also have a great degree of security ... to ensure that every attendee and every participant in CRS, be they radio person, be they artist, that their safety is guaranteed at all times."
While Stella has kept quiet about inappropriate behavior taking place in the industry out of respect for her sister's career, she explained her desire to suddenly speak out about the matter.
"[People are] afraid if they say anything it will open a Pandora's box ... in this town, there's a code of silence that is deafening. You can hear a pin drop in this town," Parton said.
"I have kept quiet on a lot of things over the years because of [Dolly's] career but I don't do that anymore...right is right and wrong is wrong, and that's why I started speaking out."