'Don Jon': A Porn Addict's Journey Beyond Himself (Video Trailer)
New film Don Jon, Joseph Gordon-Levitt's directorial debut, stuns, disgusts, and inspires with superb acting, witty dialogue, and a poignant theme – the struggle of losing yourself in today's narcissistic iPhone culture.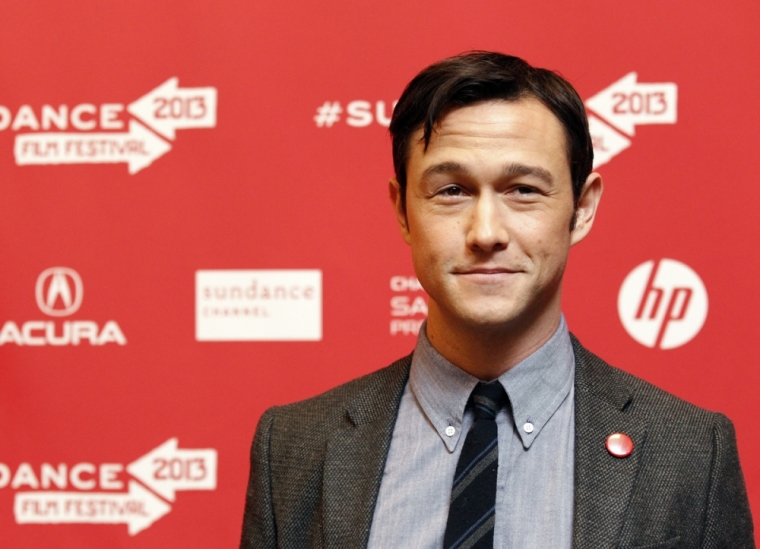 That said, the film is not for the faint of heart. The opening line, featured prominently in the trailer, runs like this, "There's only a few things I really care about in life: My body, my pad, my ride, my family, my church, my boys, my girls, my porn." Porn there is, and lots of it. So if it's your weakness or if you prefer to avoid such content in movies it would be best to avoid this movie.
And yes, he did say "my church" and "my porn" in the same sentence. Jon Martello (Joseph Gordon-Levitt) is a practicing Catholic, a bartender, a philanderer, and a porn addict. The episodes of his life follow one another like clockwork – he goes to church, he goes to confession, he works out, he eats with his family, he goes to the clubs, he brings home a girl, and even after sex, he masturbates in front of the computer.
Don Jon illustrates the sort of unrepentant hypocrisy that Catholics and Protestants condemn – asking Jesus to excuse your sin, rather than turning from it to live a new life. Jon's confession, repentance, and absolution prove just as routine as his sin. He even performs his penance while pumping iron at the gym, praying "Hail Mary"s and "Our Father's" between sets.
Jon's buddies call him "Don Jon" because he can grab a different girl every weekend. At the club, he and his pals rank girls on a scale of 1 to 10, and he always takes home at least an 8 by the end of the night. But even the most attractive girl won't mesmerize him like the sound of his computer starting up.
Into this routine steps a beautiful girl, Barbara Sugarman (Scarlett Johansson). Bright, beautiful, and old-fashioned, she impresses Jon more than any other – and even better, she refuses to go to bed with him. Thanks in part to her, he begins to wonder if his shallow life is all there is.
Johansson lures him in with style and class. She plays a very convincing temptress, and Gordon-Levitt showcases his own theatrical ability, playing a thoroughly captivated boy with hunger in his eye.
Jon's heavily Italian family loves the girl, and all sorts of hilarity breaks loose as the father, Jon Sr. (Tony Danza), tries to kiss her, and Jon's mother Angela (Glenne Headly) immediately adopts her. Meanwhile, Jon's sister Monica (Brie Larson) keeps her eyes glued to her phone and her lips shut, constantly texting.
Danza performed the role of the distracted, football-obsessed Jon Sr. with wit and great screen presence – evoking a poignant mix of laughter and disgust from the audience. Headly captures his wife's frustration, and gains the audience's pity through her perpetually unfulfilled attempts to engage the family in the homely concerns of life.
But Don Jon isn't just the typical romantic comedy, where the girl suddenly makes everything perfect. Barbara has problems of her own, and despite being "the perfect" woman sexually, she isn't enough for Jon to get over his addiction.
Esther (Julianne Moore), an older woman, makes a surprise entrance and teaches Jon a much-needed lesson. Her advice proves instrumental in helping him overcome his porn addiction. Her tender yet firm approach showcases Moore's acting talent and comes across very well.
Toward the end, Jon finally realizes how to "lose himself" in the arms of another, and he gets hold of his porn addiction because he's found something better – the first inklings of true love. Finally stepping out of himself, he overcomes the narcissism which too often runs rampant in the culture of "selfies," Facebook, and the latest anti-social i-device.
While Jon does not translate his love to his faith, losing himself for Christ and making God the driving force behind his life, he takes a crucial baby-step in that direction. The film candidly portrays the moral decadence of America's sexual culture but ultimately portrays one man's path away from it, and from his arrogant self.
Don Jon - Official Trailer