Donald Trump, Hillary Clinton Expected to Win Big on Super Tuesday, Polls Say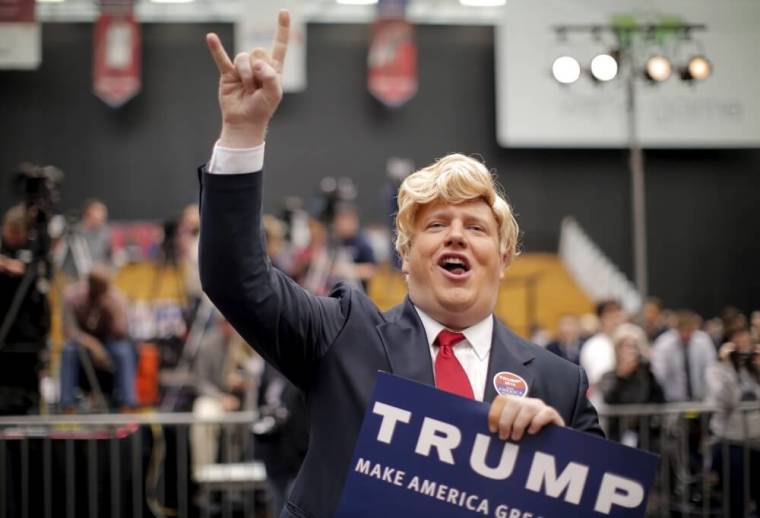 Former Secretary of State Hillary Clinton and billionaire real estate mogul Donald Trump are both expected to win big on Super Tuesday, according to polling.
This year's Super Tuesday will be comprised of primaries from 12 states and one US territory: Alabama, Arkansas, Colorado, Georgia, Massachusetts, Minnesota, Oklahoma, Tennessee, Texas, Vermont, Virginia, Wyoming and American Samoa.
In a field of a five candidates for the Republican nomination, Trump continues to make strong showings in states as diverse as liberal New England and the conservative South.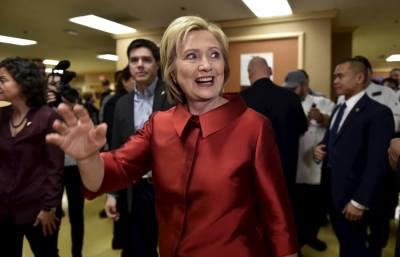 For Trump, polls compiled by RealClearPolitics.com have him ahead in Alabama, Georgia, Massachusetts, Oklahoma, Tennessee, Vermont, and Virginia, sometimes by double digits.
U.S. Sen. Ted Cruz is polling strong in his home state of Texas and according to some polls may win Alaska and Arkansas.
As of Saturday, the Huffington Post's compilation of polls found Trump as the Republican front-runner nationally with 41.9 percent, followed by Cruz with 18.3 percent and then U.S. Sen. Marco Rubio at 17.2 percent.
Trump gained controversy for a recent interview in which he refused to repudiate the Ku Klux Klan after prominent leader David Duke expressed support for Trump.
"I don't know anything about what you're even talking about with white supremacy or white supremacists," said Trump to CNN's Jake Tapper.
"So I don't know. I don't know — did he endorse me, or what's going on? Because I know nothing about David Duke; I know nothing about white supremacists."
On the Democratic side, Clinton continues to build momentum against the unexpected challenge of U.S. Senator Bernie Sanders of Vermont.
Mark Murray of NBC News noted that in the South Clinton polls strong against the Democratic Socialist, leading by double digits in some states.
"Clinton leads Sanders in Georgia by 34 points among likely Democratic primary voters, 64 percent to 30 percent," reported Murray.
"In Tennessee, Clinton is ahead by 26 points, 60 percent to 34 percent … And in Texas, she's up by 21 points, 59 percent to 38 percent."
For his part, Sanders polls ahead in his home state of Vermont, and is either close or even ahead of Clinton in Massachusetts and Oklahoma in some polls.
Some are attributing Clinton's strong support in the South to the region's large African-American population, which helped propel her to victory in the South Carolina primary.
"Clinton has been nurturing the constituency with policy rollouts, private meetings and surrogate assignments," reported US News & World Report last December.
"She's met with African-American mothers who have been thrust into the national spotlight for having lost children to gun violence. She's sat for interviews with influential African-American media figures like Al Sharpton, Roland Martin and April Ryan. And she's tapped familiar faces, like former host of 'The View' Star Jones, to campaign on her behalf inside of black churches."