John McCain Accuses Donald Trump of Turning Muslims Against America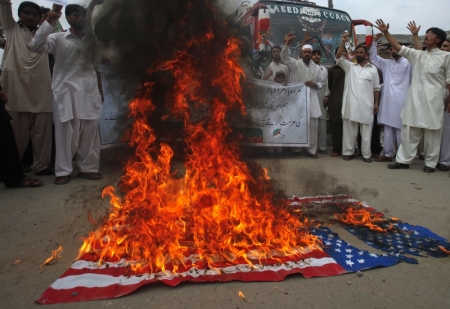 Arizona Sen. John McCain has warned that GOP Presidential candidate Donald Trump is turning Muslims around the world against the U.S. because of his rhetoric.
McCain, who was the Republican presidential nominee in 2008, told CBS' "Face the Nation" on Sunday that Trump's comments about Muslim people "has an interesting effect of turning Muslims all over the world against the United States of America."
He also alleged that Trump is making America's mission against the Islamic State terror group in Iraq and Syria more difficult, and at the same time pushed for 10,000 combat troops to be deployed to the region.
McCain spoke alongside Republican. Sen. Lindsey Graham, who is also a 2016 presidential candidate, from the American embassy in Baghdad, with the latter calling for a strong alliance among nations to fight IS.
Graham said: "The kind of force that John and I are talking about is that 10 percent of the force will come from Western powers, the force that we're talking about will come from regional armies" from Saudi Arabia, Egypt and Turkey.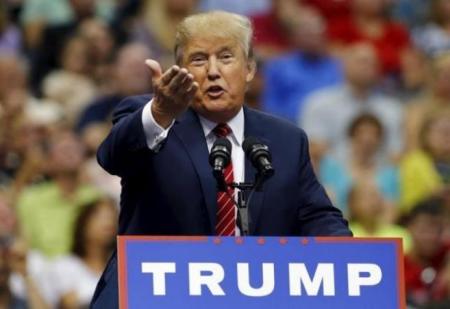 Graham further explained that the regional force he is thinking of would be "90 percent them 10 percent us," with the holding force made up of Sunni Arab states.
McCain and Graham have been two of the strongest voices in American politics calling for a more direct military engagement against the Islamic militants, beyond the ongoing airstrike operations in Syria.
Trump, on the other hand, has been widely criticized in media for continuing to claim that there were "thousands and thousands" of Jersey City Muslim residents who cheered as the World Trade Center buildings went down on Sept. 11, 2001.
Both Jersey City Mayor Seteven Fulop and police have denied the claim, but last week Trump's campaign chief counsel Michael Cohen insisted that the GOP frontrunner is "probably right" on the issue.
"Whether it's thousands and thousands or 1,000 people or even just one person, it's irrelevant. To celebrate this tragedy ... it's wrong," Cohen said. "What the exact number is, I don't know, and I don't think it's relevant. What's important is that there are bad people among us."
The Washington Post noted that an article on its website appeared on Sept. 18, 2001, which suggested there was indeed some police investigation at the time of people celebrating the 9/11 tragedy.
The article from 2001 states that "law enforcement authorities detained and questioned a number of people who were allegedly seen celebrating the attacks and holding tailgate-style parties on rooftops while they watched the devastation on the other side of the river."
Muslim-American groups have also pushed back against suggestions that the names of Syrian refugees coming to America, the majority of whom are Muslims, should be placed in a database to allow the government to track their movements.
"There should be a lot of systems, beyond databases," Trump said last week. "We should have a lot of systems. And today you can do it."
But Nihad Awad of the Council on American-Islamic Relations, an organization deemed a terrorist group by the United Arab Emirates, called the proposal "beyond terrifying," because history students know "what special IDs did in Europe."
"In 20 years I have not heard such intolerance and hatred from political leaders in this society," Awad told The Guardian.