Dove Awards 2017 Gives Christian Music Veterans Top Honors: Here's Who Won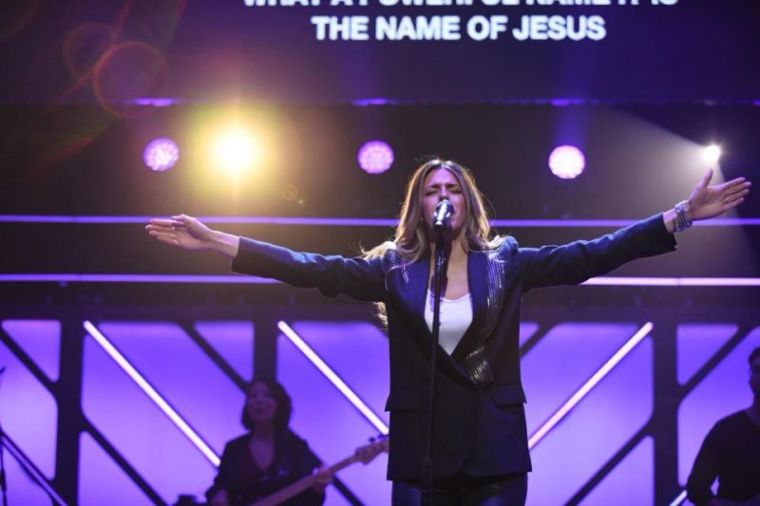 The 48th Annual Dove Awards honored some of the biggest names in Christian music and proved to be a big night for veteran artists in the genre.
From MercyMe to CeCe Winans and Reba McEntire, Christian music artists who have been in the industry for decades received top honors on Tuesday evening. The Dove Awards, hosted by Kari Jobe and Tasha Cobb Leonard, was held at David Lipscomb University's Allen Arena in Nashville, Tennessee.
MercyMe, the Contemporary Christian Music band which has been making music since the early '90s, won big at the show with awards for "Pop/Contemporary Album of the Year," "Artist of the Year," and frontman Bart Millard's "Songwriter of the Year."
The group took to social media to express their gratitude for receiving top honors.
"We are super grateful to the @gospelmusicassoc and humbled to be nominated with so many other amazing artists...absolutely amazed that after all these years we could still be connecting with you guys through our songs," the MercyMe Instagram page states.
CeCe Winans received Dove Award honors for "Contemporary Gospel/Urban Album of the Year" and "Gospel Artist of the Year" after taking a nine-year hiatus from the industry. After over 30 years in the industry, Winans showcased her humility by recognizing her son, Alvin Love III, who produced a revamped sound for the singer with her latest record, Let Them Fall in Love.
"He is the visionary behind my latest record, Let Them Fall in Love, and I think it's my best work yet," Winans said when accepting her album of the year award. "So thank you for telling me what to do. I had to submit to him as a mom and that was rough, but it turned out amazing."
Veteran Christian rock group NEEDTOBREATHE also received two honors for "Rock Contemporary Album of the Year" and "Rock Contemporary Recorded Song" for the track "Hard Love." The Gaither Vocal Band took home two awards as well for "Southern Gospel Artist of the Year" and "Southern Gospel Recorded Song of the Year."
While Reba McEntire has become known for making waves in the country music industry since the '70s, she received an honor for her work in Christian music this year. Her record, Sing It Now: Songs of Faith and Hope, was awarded "Bluegrass/Country/Roots Album of the Year."
The country star revealed how important the honor was for her.
"It's not mine. It's God's," McEntire said after receiving the award. "I'll give Him all the glory and put it up on the mantle, and think of Him every time I look at it because it is truly a blessing to get to sing songs that touch people's heart. I'm just the conduit."
Other major winners include:
Song of the Year:  "What a Beautiful Name" by Ben Fielding and Brooke Ligertwood
New Artist of the Year:  Zach Williams
Rap/Hip Hop Recorded Song of the Year:  "Oh Lord" by NF (Nate Feuerstein) and David Garcia
The Dove Awards will air on TBN Sunday at 8 p.m. CST.
For a full list of the Dove Award winners, visit doveawards.com/2017-winners