Down Syndrome Babies Will Be Protected From Abortion With New Indiana Law, Gov. Pence Expected to Sign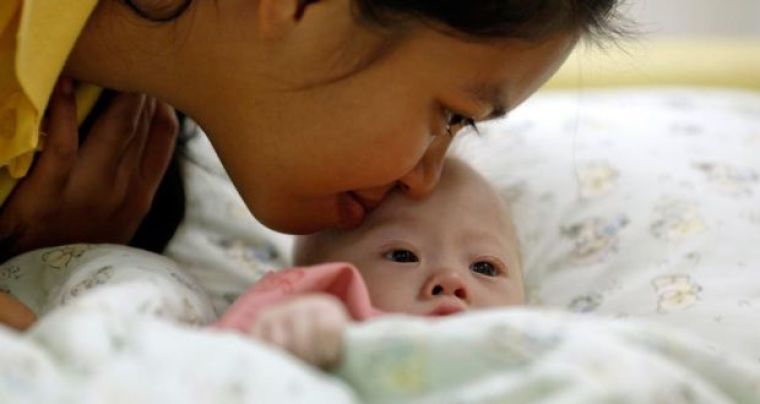 An Indiana bill expected to become law will make it illegal to abort babies based upon their race or gender, or whether they have birth defects.
Pro-choice groups, along with some female Republican lawmakers, are speaking out against an anti-abortion bill that has been passed by Indiana's legislature, which prohibits practices such as aborting a baby with genetic defects, while pro-life groups are saying it protects the civil rights of unborn children.
The Associated Press reported that Indiana would become the second state in America after North Dakota with such strong protection of unborn life laws after Republican Gov. Mike Pence signs House Bill 1337, which was already approved by the Indiana senate.
Pro-life voices, such as Indiana Right to Life President and CEO Mike Fichter, praised the bill.
"We are truly thankful for the passage of this historic legislation by the Indiana House and applaud the new civil rights protections this bill creates for unborn children, as well as the new provisions this bill establishes for the humane final disposition of aborted babies," Fichter said, according to LifeNews.
"The House leadership listened to our concerns and the concerns of pro-life Hoosiers across Indiana and made it a priority to concur on this bill before tomorrow's end of the session."
Under the guidelines, babies with Down syndrome would be protected, for instance, and doctors who perform such abortions could be sued for wrongful death.
The measures would also ban abortions based on race, color, national origin, ancestry or gender, along with prohibiting the practice of transferring fetal tissue.
State Sen. Travis Holdman, who worked on the bill, said that the initiative seeks to make it a criminal act to end an unborn child's life due to discrimination against sex, race or disability.
According to the latest version of the bill posted online, the measure also calls for a pregnant woman who has opted for abortion to be informed at least 18 hours before the procedure about the different types of medical assistance benefits that may be available for parental care; that the father of the unborn child is required to assist in support of the child; that there are adoption alternatives available; an that there is physical risk to women in abortions.
The Republican-controlled Indiana House voted in favor of passing the bill 60 to 40 earlier this week, and it had already been approved by the Senate in a 37 to 13 vote.
Critics opposed to the bill include pro-choice groups, but also some Republican female legislators.
"It saddens me and makes me sick to my stomach to be up here right now," said Rep. Wendy McNamara, a Republican from Evansville, during the debate. "It's bills like these that make people like me really hate the system."
Kelli Garcia of the National Women's Law Center in Washington, D.C. further suggested that such a law might be unconstitutional.
"The Supreme Court has consistently held that laws that ban abortion pre-viability are unconstitutional. Laws that ban abortion outright are unconstitutional. This would be a ban on abortions and therefore unconstitutional," Garcia said.
Lawmakers who defended the bill said that it seeks to stand up for the lives of the unborn, who can't speak for themselves.
"Those unborn children are Hoosiers and they have constitutional rights," House Speaker Brian Bosma said. "We're not making a determination about women's health. We are trying to protect the right of the unborn; they cannot speak for themselves."
Pence is expected to sign the bill, with a spokeswoman declaring in a statement:
"As a strong supporter of the rights of the unborn, [the governor] will give careful consideration to any bill that comes to his desk that defends the sanctity of human life."
While the topic of abortion remains divisive in America, a Gallup poll from January 2016 found that a notable portion of Americans, or 29 percent, are dissatisfied with abortion laws in the country, and want stricter measures protecting the unborn. This number was more than double the 13 percent who said they want less strict laws.