D'Souza's 'America' Makes $4 Million Over 5 day 4th of July Weekend
Conservative filmmaker and pundit Dinesh D'Souza's "America" brought in $2.75 million over the weekend, bringing its total box office earnings to $4 million since it opened on June 27.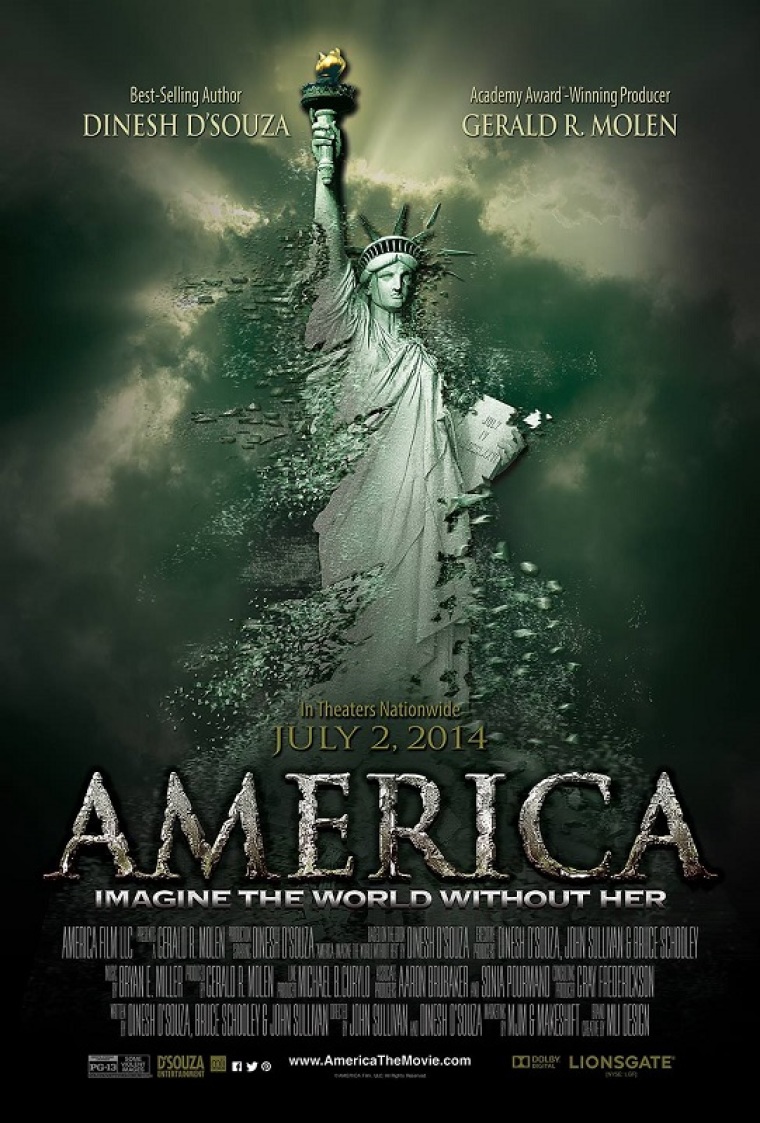 "Transformers: Age of Extinction" remained in first for the second straight weekend, as "America" fell just out of the top 10 and finished in 11th place, reported Box Office Mojo.
Despite being panned by critics — film review aggregator Rotten Tomatoes currently lists the movie with a 26 percent rating — the movie's audience has given the movie a 73 percent approval rating.
The Christian Post's Alex Murashko wrote in his review that "although a good chunk of it features progressives spewing out hate for their country in their own words, the film does a decent job of debunking the narrative that some surprisingly hold that the U.S. is historically and currently a force of evil across the world. The 'feel good' part just takes a long time to develop – perhaps in hopes that exposing the liberal ideology of those featured is enough."
The film opened in limited release on June 27 before expanding to 1,000 screens this past weekend.
On Sunday, D'Souza appeared on "This Week" where he described his film as a "defense of the spirit of 1776, the same spirit that brought me to America as an immigrant to live a kind of life unavailable elsewhere in the world."
D'Souza also denied that his argument that both Hilary Clinton and Barack Obama were influenced by the academic Saul Alinsky and consequently want to turn the United States into a socialist country was a "conspiracy theory."
"Now, many of us develop our political ideas in our formative years. I was a young Reaganite in the early '80s. Obama talks about standing at his father's grave and having a sort of moment of revelation. Hillary met Saul Alinsky in high school. She brought him to Wellesley College. She wrote her thesis on him. So we're not inventing a connection between Alinsky and Hillary, they're – the connection is well-documented."
Earlier this year, D'Souza pleaded guilty to one criminal count of making illegal contributions in the names of others. A second count on making false statements is expected to be dismissed following the sentencing.
D'Souza had pleaded not guilty in January to federal charges that he used straw donors to exceed campaign contributions to a U.S. Senate candidate in 2012.
The financial contributions in question were reportedly for Wendy Long, who was unsuccessful in her bid for the Senate seat of the Democratic Party's Kirsten Gillibrand in New York.