'Duck Dynasty' Finale: Sadie Robertson Shares What She's Most Thankful For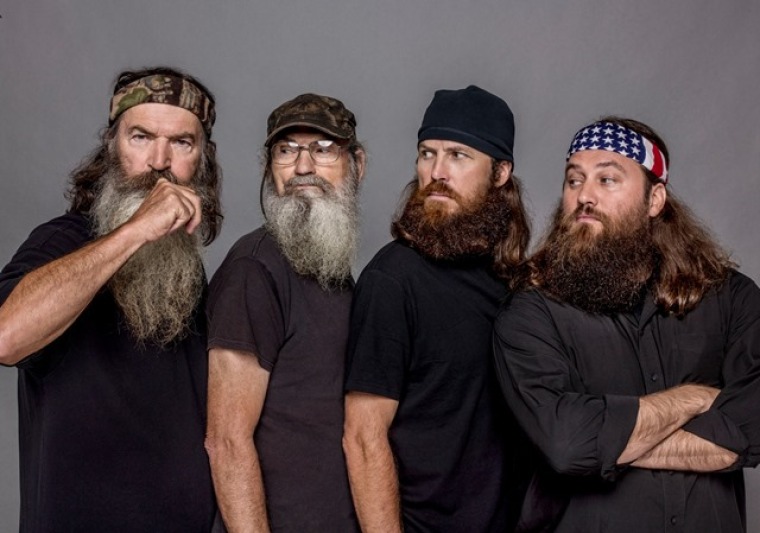 The series finale of "Duck Dynasty" aired Wednesday night and reality star Sadie Robertson shared what she was most thankful for during the 11 season run on cable television.
"HEY YOU!!! Did you know the FINALE OF @duckdynastyae IS ON !!!!!! AHHHHH," Robertson wrote on her Instagram page.
"This is insane. I'm so thankful for everything the show has done for me and my family. LOVE YOU ALL. Thanks for making a show with a prayer at the end of it the most watched reality tv show on cable. We are forever grateful that we got to be in y'all homes throughout the past 5 years," she gushed.
A&E's "Duck Dynasty" followed the lives of the Robertson family, who became famous for their family-operated business, Duck Commander. The West Monroe, Louisiana, bred Robertson men — brothers Phil and Si, and Phil's sons Jase, Willie, and Jep — made wearing long beards a staple look.
The family also often shared their Christian views on their show and in mid-December of 2013 their faith drew some controversy when Phil Robertson shared his beliefs on traditional marriage during an interview for GQ magazine.
The series ended on March 29 with the hour-long finale titled "End of an Era." The final episode focused on Si Robertson and his announcement that he would be retiring from Duck Commander.
The special occasion resulted in the Robertson family throwing a giant party for Si. There were T-shirts, a photobooth, and the rock band ZZ Top even performed a song for the very well-dressed uncle.
In Si's honor, Duck Commander brought back his favorite duck call, the "Cutdown Magnum."
Now done for good, Yahoo says "Duck Dynasty" will go down as one of the "most successful" non-scripted cable shows of all time.
Follow Jeannie Law on Twitter:
@jlawcp