'Duck Dynasty' Sadie Robertson Teases Acting Debut in 'God's Not Dead 2' (Video)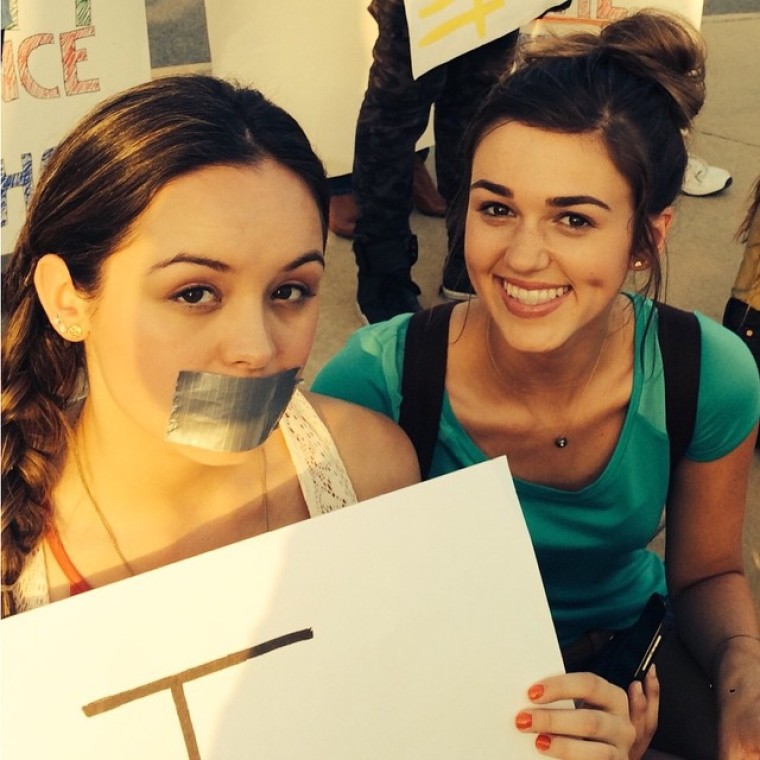 Sadie Robertson has shared a teaser video of her forthcoming film "God's Not Dead 2: He's Surely Alive" and the "Duck Dynasty" star told fans that she's "excited" about what will be her first acting debut.
The A&E star will appear in the sequel to Harold Cronk's Dove award-winning Christian drama when it releases next year, two years after her reality star parents, Willie and Korie, made cameos in the 2014 film. Robertson takes on the role of Marlene in the faith-based film, which also stars Robin Givens and Melissa Joan Hart, and shared that she feels a genuine connection to her character.
"I told myself in the beginning of this craziness that I would only do a movie if the part fit me exactly. If I really felt like this was going to be a good thing, going to be a good message, and the person I was playing was a lot like myself," she told The Christian Post during an interview last week about of the forthcoming film.
The "Dancing With the Stars" alumna contestant shared a short preview of her character Marlene on social networking site Instagram on Sunday, alongside the caption "so excited."
"God's Not Dead 2" continues the story of a college student whose faith was challenged by his atheist professor in the first installment. Actors Trisha LaFache, Benjamin Onyango, Paul Kwo and David A.R. White will return for the sequel and Christian rock band The Newsboys will also appear.
The project is slated for release during Easter next year. Robertson previously called the film, which made $64 million at the U.S. box office, a blessing after she formed a close bond with her co-star, Hayley Orrantia, who plays Marlene's friend, Brooke.
"I have already been blessed by working on this movie with this friendship [heart symbol] can't wait for y'all to see it in theaters!" she captioned alongside a photo of herself on set with Orrantia.
Sadie's father, Willie, previously shared how his own cameo in the first film strengthened his Christian faith. Both he and Korie played themselves.
"I was very impressed with how they made the movie. I would definitely say my own faith was strengthened — I was glad to be on the side of the kid defending his faith," said Willie.
"God's blessed us with a lot of opportunities at this point. Just like the movie 'God's Not Dead,' there's that element of faith that you have to have faith," he told Fox News.
Last month, Robertson spoke about her own faith at a convocation at Liberty University in Lynchburg, Virginia, alongside her mother.
"We didn't just decide whenever the show started that we'd all be Christians," Robertson said of her famous family's A&E reality TV series. "This is not an act. This is something we try to do all the time, because living for God is an all-the-time thing that you do."
Robertson rose to stardom in 2012 following the first season of "Duck Dynasty." Her Live Original brand was launched a year later in 2013 and encompasses a range of products including school supplies, a "daddy-approved" prom dress line and a book.