'Duck Dynasty' Star Alan Robertson Advises John Luke and Mary Kate to Channel Jesus as Newlyweds Honeymoon in Australia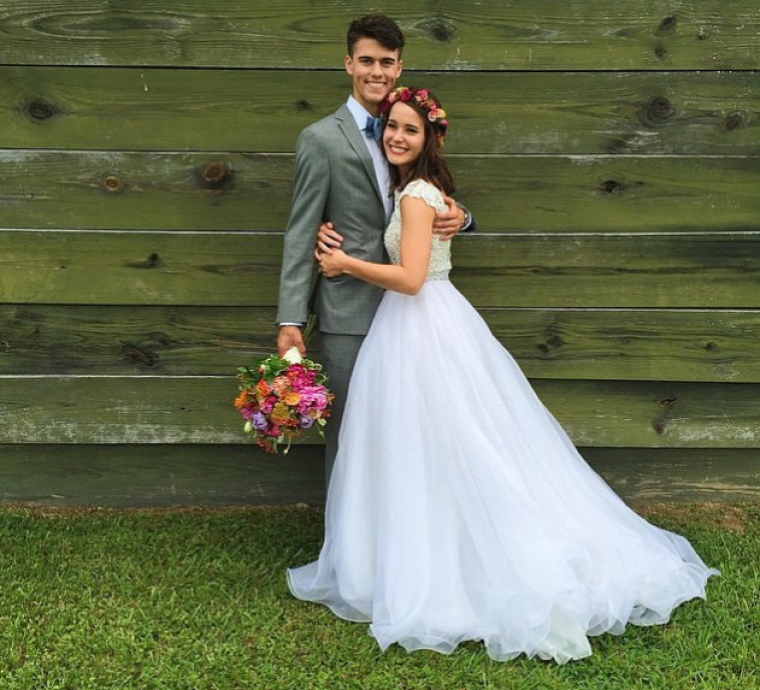 "Duck Dynasty" star Alan Robertson advised newlyweds John Luke and Mary Kate Robertson to "have the same mindset as Jesus" in their relationship just days before their June 26 wedding and their subsequent Australian honeymoon this week.
John Luke proposed to Mary Kate on his 19th birthday last October, and the pair tied the knot during an outdoor ceremony on the Robertson family farm in West Monroe, Louisiana, before 800 guests on Saturday. While the newlyweds are enjoying their honeymoon Down Under, John Luke's uncle, Alan, revealed his advice for the couple in an email to The Christian Post.
"In your relationship with one another, have the same mindset as Christ Jesus," said Robertson, known as the "beardless brother" on A&E's "Duck Dynasty."
The retired pastor of White's Ferry Road Church of Christ in West Monroe explained that "good Robertson advice" was imparted to the bride and groom at the dinner rehearsal the day before the wedding ceremony. Robertson also shared words of wisdom on marriage that are rooted in the Bible, including a quote from Philippians.
"My advice is to be honest with each other and always be prepared to forgive offenses because there will always be plenty of opportunities for that," said the reality TV star. "If a couple can live out the challenge Paul made to the Philippian church in Philippians 2:3-5, they will do well. Do nothing out of selfish ambition or vain conceit. Rather, in humility value others above yourselves, not looking to your own interests but each of you to the interests of others."
John Luke and Mary Kate also received advice, prayers and well wishes from the entire Robertson family on their wedding day, including that of the mother of the groom, Korie Robertson, who shared a photo from the ceremony on Sunday.
"Last night these two tied the knot, and we CELEBRATED," wrote Korie in the Instagram caption. "So. Much. Love. Between them. Surrounding them. Showered on them. @young_and_beardless and @marykaterob began a beautiful adventure full of fun, laughter, good times and some bad. Assuredly God is with them every step of the way and there's a host of family and friends who always have their back! #johnlukeandmarykate We love you!"
As for the newlyweds, Mary Kate and John Luke thanked family as well as God before embarking on their trip to Australia over the weekend. In a more recent update on the honeymoon, the bride shared her love for Australian animals in a post to Instagram.
"Australia, I really do love your koalas, but I really really love your goats. #HappyHoneymoon #johnlukeandmarykate," the new Mrs. Robertson wrote.