'Duck Dynasty' Star Sadie Robertson on Fame, Sexual Temptations and the No.1 Man in Her Life (Interview)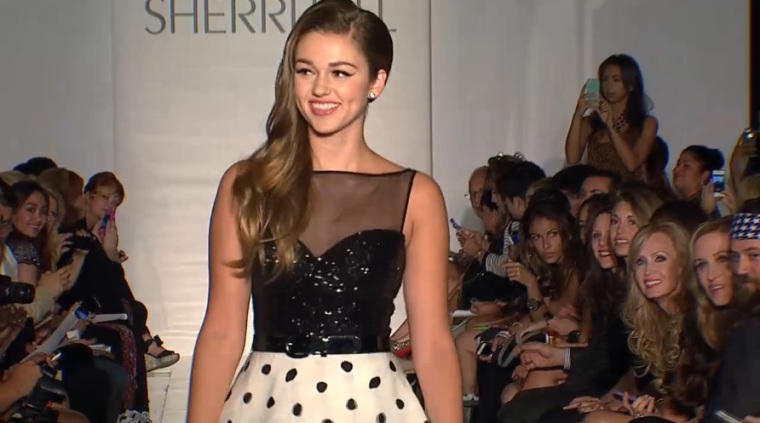 A true-to-life movie, "I'm Not Ashamed" centers on Christian high school student Rachel Joy Scott who's targeted during the 1999 Columbine High School massacre and ultimately dies for her faith.
"I think that with this movie, what I'm most excited about is it goes beyond a movie, and I think it's truly going to be a movement around a lot of schools, in workplaces and really everywhere," she told CP.
When she's not working on a handful of projects at once, Sadie's an average American teenager who believes she can have fun in life without illegally consuming alcohol, drugs or rebelling against her beliefs for the sake of a good time.
"Our minds have been changed to think that the good stuff is not fun when it really is.The things that I do that are in the world that seem like they would be temporary fun end up making me wish I didn't do that," she admitted.
"What I say to people is save yourself from a lifetime of regret because it only takes 5 seconds to say no to a party, a drink, a guy or all these different things. I say have fun in your faith and you're never going to have to regret that."
One look at her Instagram page — Robertson wears a smile in almost every photograph — and it's clear that she enjoys her life. And a closer look offers some insight into her dating life with boyfriend, Blake Coward, whom she's been linked to for close to two years.
As a devout Christian living her life in the public eye, there are certain standards that Sadie has set for her relationship in order to avoid going too far down any path that she'll regret.
"My brother always tells me, 'Stay in a place where God can bless you.' And I just say, 'OK, yeah sure.' But really, if you think about it and say it — you know God can bless you and nothing can go wrong — then you're going to be fine," she said. "Don't go in your boyfriend's bedroom and close the door. You can probably figure out what's going to happen, you're supposed to be smart.
"Be in it as a team. You can't go into a relationship with one person having a totally different opinion on that and thinking you're going to stay strong," she advised. "I don't think that can happen in a relationship, it has to be the two of you deciding this and really working because temptations are there. But if you're in it together, it's easier to get out of it than if you're the only one in a relationship trying to stay strong."
Spending time with friends and family is equally important to Sadie, but she also believes it's necessary to spend time giving back to those less fortunate than herself. Every year, she joins mission trips to the Dominican Republic, and this year chose to go on a mission trip to Haiti.
"For me, going on a mission trip is what truly changed my life because it gave me a different view of the world, my life, how good I have it and how faithful I should be," Robertson revealed. "I think it's important for people to go out and see how bad others have it, how good you have it and the ways you can help them. I think it's really important to help and to give back so you can view people as your neighbor and love them as your neighbor.
"I think glorifying God is something that people think they can only do during good times in their life whenever they're receiving all of these blessings, but that's not really the case. I feel like you should be able to glorify God no matter what situation you are in in life," she added. "No matter if you are really going through hard times or going through the best times in life, God never gives up on us."
For more information about Sadie Robertson and her brand, visit her website Live Original. Sadie will be co-host the 46th annual GMA Dove Awards which will air at 7 p.m., Sunday Oct. 18 on TBN.