'Duck Dynasty' Star Sadie Robertson on Fame, Sexual Temptations and the No.1 Man in Her Life (Interview)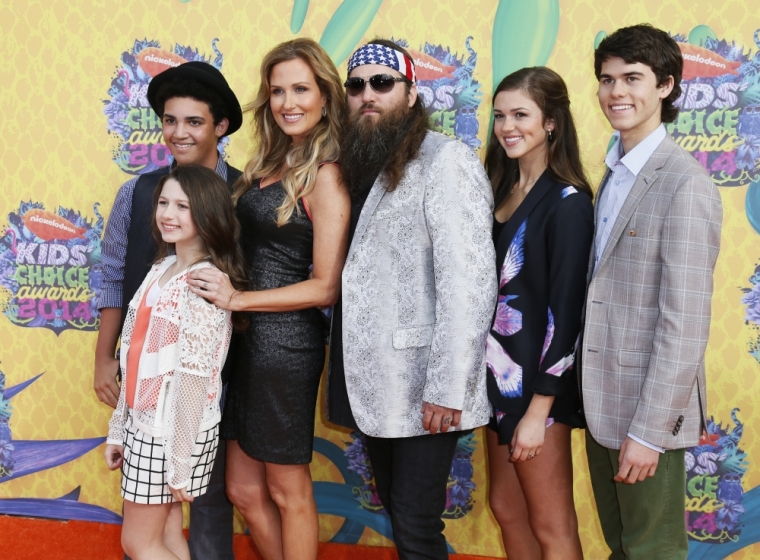 When her family first appeared on the A&E series "Duck Dynasty" three years ago, Sadie Robertson had no idea it would result in opportunities to write books, host award shows, star in movies, design clothes and gain millions of followers on social media. Still, the 18 year old says she's determined not to get caught up in the fame and has a plan to avoid the pitfalls that've plagued others who became celebrities after being on reality TV.
"I think the key to that is recognizing that it's not all about me, it's truly not. God gave me this and this is all about God," Robertson told The Christian Post.
"I think if I would have came into this saying 'all of these followers are for me and these fans are for me,' then it would've been really difficult. I think I would've gotten lost in it all. But coming into it with the mindset of all these followers are for God, all of this fame is for God, it's not about making me famous."
Sadie is the granddaughter of Duck Commander founder Phil Robertson and daughter of the company's CEO Willie Robertson who heads the family business of duck hunting merchandise. Since her grandparents, parents, siblings and extended family share the small screen with her on the popular "Duck Dynasty" series — which pulled in 3.26 million viewers for its eighth season finale this summer — Sadie's had a lot of help navigating the world of fame, but admits the industry is a difficult one to thrive in, especially for a teenager.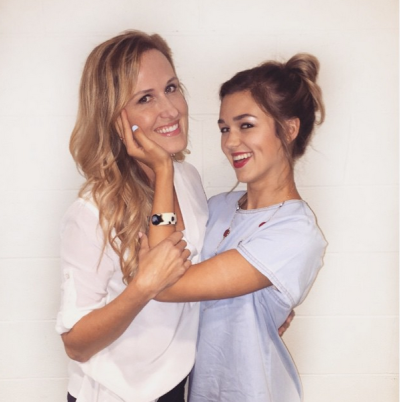 "It is hard because you feel the competition, like you have to go to the next level and you feel like to get this lead in this movie, you have to do this. In reality, (people are) not staying true to who they are," she told CP.
"Whenever you try to be someone that you're not, that's really hard. You can get really confused and honestly, it's so crazy. So I'm thankful that I had a family that showed me that before I had to deal with it."
More than her family, Sadie has relied on God to guide her through life, which has exceeded the expectations of the rural Louisiana native. The teenager has made a name for herself outside of her family's wildly popular reality TV series in the world of fashion by teaming up with evening wear designer Sherri Hill to create the Sadie Robertson Live Original brand of prom dresses.
The "Duck Dynasty" star modeled for Hill during the 2013 New York Fashion Week before recently becoming the face of the Wild Blue Denim brand. Aside from her modelesque appearance, Sadie has become a voice for her generation as a motivational speaker who also authored her first New York Times best-selling book, Live Original: How the Duck Commander Teen Keeps It Real and Stays True to Her Values.
With over 1 million Twitter followers and more than 2 million on Instagram, Sadie was also asked to co-host the upcoming 46th annual Dove Awards on Oct. 13 with Grammy award-winning gospel singer Erica Campbell. And though she's eternally grateful for all of the exciting opportunities she's been afforded at a young age, Sadie also insists that she could never have planned any of it apart from God.
"I used to plan what my life would look like, then I realized God will take you to so many bigger places than you can ever imagine. So why try to plan?" she questioned. "My plan, although it may have been a good plan, it wasn't as good as the plan that God had for me. I would have never imagined I would be at the places I am today or done things that I've done today."
While she's made mistakes along the way, Robertson believes she has now learned to say "yes" to the new opportunities God has for her. After entertaining audiences as the second runner-up on ABC's "Dancing With The Stars" in 2014, one of those opportunities may be a new career in acting, since she will appear in the movies "God's Not Dead 2" and "I'm Not Ashamed" in 2016.
"I told myself in the beginning of this craziness that I would only do a movie if the part fit me exactly. If I really felt like this was going to be a good thing, going to be a good message, and the person I was playing was a lot like myself," she revealed about her character Marlene in "God's Not Dead 2." It's a message that I want to share with people about standing up for your faith, saying, 'I'm not ashamed.' I'm excited for people to see it."