'Duck Dynasty's' Uncle Si: 'I Believe in the Resurrection of the Dead; I See It All the Time'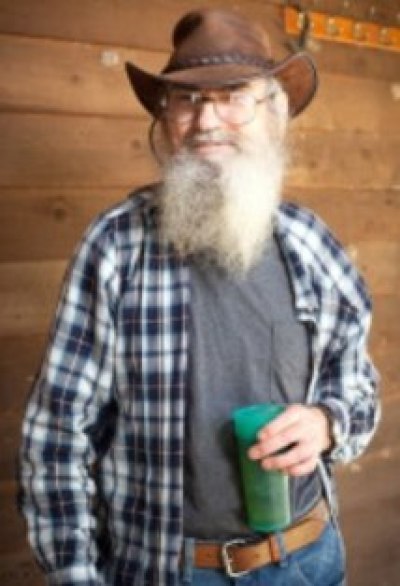 Just in time for season four of A&E's highest-rated reality show that's about faith, family and ducks, Si Robertson, best known as Uncle Si, shares his anecdotal wisdom and philosophy on life in his new book, Si-cology 1: Tales and Wisdom from Duck Dynasty's Favorite Uncle.
In the second of two LifeWay videos promoting the book, Si speaks candidly about the resurrection, and the reactions he receives from nonbelievers who say that he's "a weirdo" for believing in Jesus Christ and life after death for those who believe in Him.
"I talk to people all the time who say, 'you believe in the resurrection of the dead?' Well sure I do. I see it all the time. And they say, 'you're a weirdo.' And I say, I may be, but let me tell you, I see resurrections every spring."
According to Si, God has reflected the power of the resurrection in the four seasons.
"During the winter time, everything is dead looking and dull looking, OK. Hang around here and wait a month, or month and-a-half, [and] dull, dead looking trees without leaves and all that – you'll drive to work one day, and then, hey, there is an explosion of life like you have not seen lately. The good thing about that is, hey, that's what He promises people who believe in His son."
He continues, "Just like He raised His son from the dead, He promises that if you believed in His son, He will raise you from the dead. And look, that's what we're banking on. That's what all the Robertsons are banking on."
Similar analogies about the Christian faith are publicly shared by Si's eldest brother, Phil, the patriarch of the Robertson family, along with his nephews who are part of the "Duck Dynasty" cast on A&E, which features the family's pranks, antics and love for Jesus Christ as they work at the Duck Commander duck call business in West Monroe, La.
The Christian Post reported Monday that during an interview with Katie Couric, Willie, the president of Duck Commander and Phil and Miss Kay's third of four sons, shared that his father came up with the idea to start filming themselves several years ago. They rented cameras, and, with the help of some people who ran the sound equipment at their church, they shot some of their own videos that became popular nationwide.
After being featured on the Outdoor Channel, they were contacted by A&E to test two pilots.
"A&E came out of nowhere and wanted two pilots," Willie said. "I don't know if they knew…how funny it would be. I think, when looking at us, we don't look like comedians, but it turned out so funny and real family oriented and they had a hit."
The hour-long season three finale of "Duck Dynasty" garnered 9.6 million viewers and beat out popular shows such as "American Idol."
In the one-hour season premiere of "Duck Dynasty," Uncle Si is enlisted to distract Phil and his wife, Kay, while their sons, Willie, Jase and Jep, prepare a surprise vow renewal ceremony for their 49th anniversary. The episode will air at 10 p.m. ET/PT on Wednesday, Aug. 14.
Watch Uncle Si share his philosophy on life and Christianity: