Duggar Family Films Emotional Send-Off for Jill and Derrick Dillard Amid TLC Show Suspension (Video)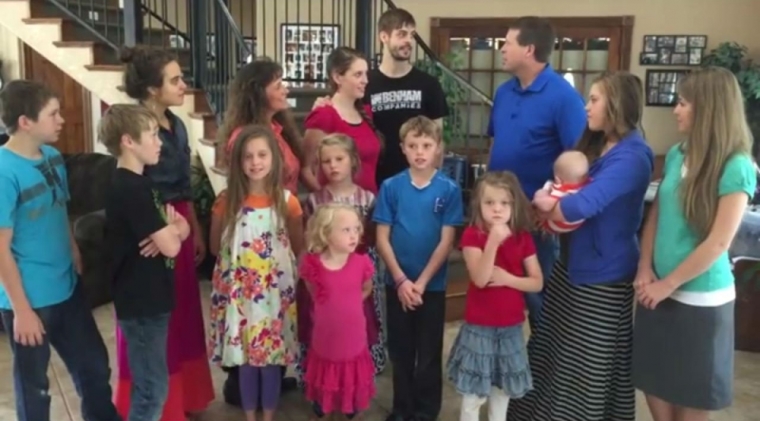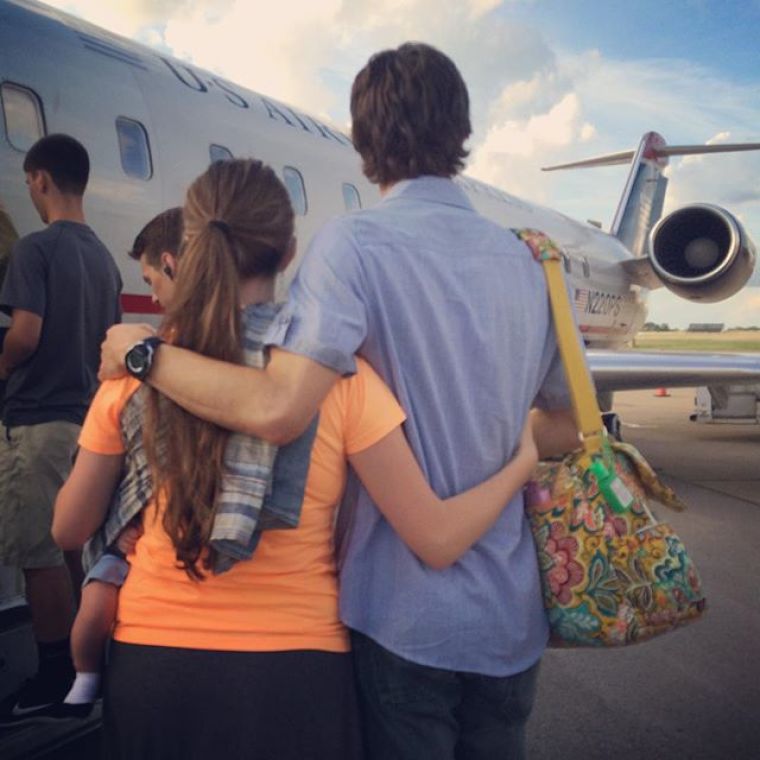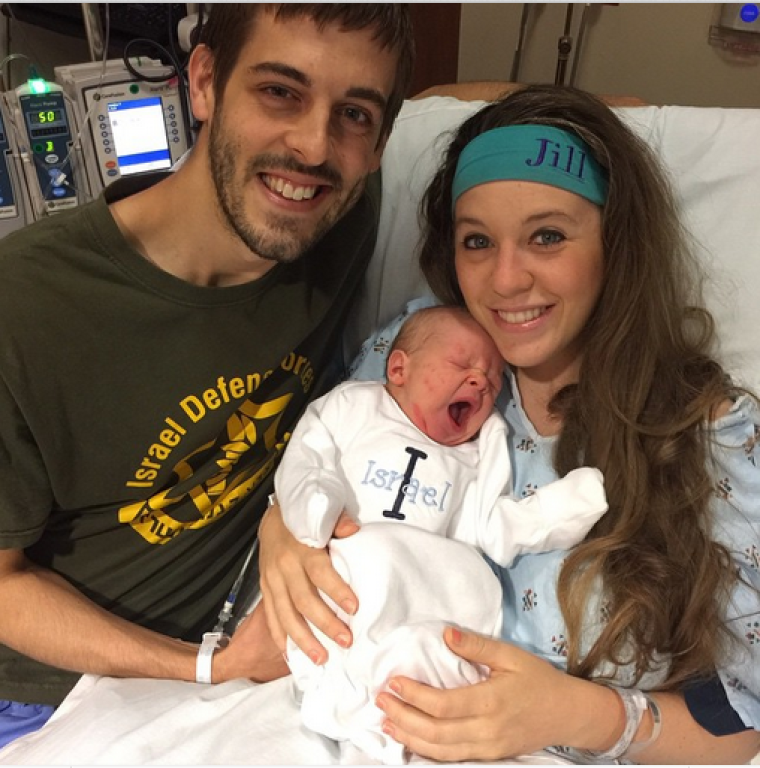 View Photos
The Duggars have released a video of Jill and Derrick Dillard's recent send-off as they left their home in the U.S. to serve as foreign missionaries. In the video, the family's patriarch, Jim Bob, can be seen praying that God's will and protection be bestowed upon the young couple as they fulfill the Great Commisson to share the Gospel with people throughout the world.
In a clip that is reminiscent to a scene out of the Duggars' now suspended TLC reality TV show "19 Kids and Counting," Jim Bob gathers the family to bid farewell to Jill, 24, and Derrick, 26, and their 2-month-old son, Israel. The pair announced recently that they are traveling abroad to set up ther ministry and share the Gospel for an extended period of time, and Jim Bob told them that he trusts that their move is a part of "God's plan" for their family.
"We are so excited about you guys going overseas to be missionaries and I know this is something that's been in both of y'alls hearts for years and the Lord's brought y'all together for the special time to go impact the work of Christ," Jim Bob said in a video posted on the Duggar Family blog on Monday. "And we're going to miss y'all and baby Israel, but we know that this is God's plan for your life. … We pray God blesses your journey and that you're really able to make a huge difference."
Jill and Derrick, who celebrated their one year wedding anniversary last month, departed on Sunday to an undisclosed location where they will work as missionaries. Their decision to moves comes in the wake of an explosive molestation scandal involving Jill's older brother, Josh, that sparked public backlash and which led to the family's hit reality TV series being suspended by TLC on May 22.
The family said publicly that they have forgiven Josh, who was a minor when he committed the offenses, even though two of his sisters (Jill and Jessa) came forward as being among his five victims. Jim Bob alluded to this forgiveness during his send-off prayer for Jill and Derrick.
"Father, I thank you for Derrick and Jill and little baby Israel and what you put their heart to share the Gospel of Jesus Christ," he said.
"How people can be forgiven for the things they've done wrong, and if they turn over the control to give their life to you Father, You promise You will come in and make them new creatures. … I pray that you will bless their lives and bless their ministry; protect them, lead them, guide them and make a huge difference for Your cause."
Jill and Derrick's location has not been made public at this time for "security reasons," according to the Duggar family blog.
It is unclear whether TLC will resume the series "19 Kids and Counting."