Duggar Family Refuses to Celebrate Halloween; Relates Holiday to Demonic Realm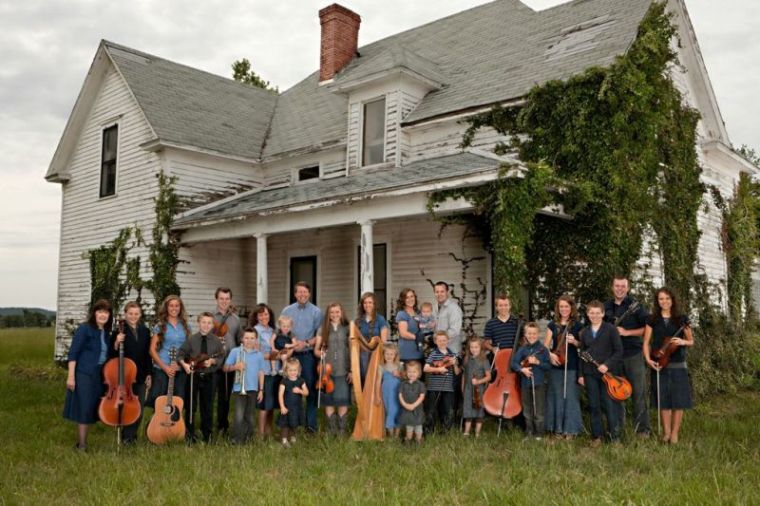 While most children enjoy Halloween, the Duggar children were raised with a different appreciation for the month of October and do not celebrate the traditional holiday.
"Magic, sorcery, witches, spell-casting and the like are all part of the demonic realm that God wants us to stay away from. One specific thing that our parents have always been careful about is magic, which often shows up in children's movies. As harmless as it may seem, it's not a joke in God's eyes," sisters Jill, Jessa, Jana and Jinger in their book, Growing Up Duggar.
Instead, the family goes to a fall harvest celebration at their church, where all members of the large family are included and can participate in harm-free fun. With 19 kids to raise, Michelle and Jim Bob Duggar had their work cut out for them in finding events to keep the entire family entertained.
"While we do go to pumpkin patches and corn mazes, we don't do the Halloween thing. From the beginning of our marriage we just kind of felt like we didn't want to celebrate that holiday. Our church fellowship has had different celebrations through the years that we've been a part of, ones where the children can play games and receive candy and toys and do all kinds of fun things, like a cake walk. And it's a safe environment, one where you don't have to be concerned about some of the pranks and things that go on during Halloween," Michelle blogged.
The Duggar family is known for having rather conservative views about politics and relationships, as well as holidays. They are not alone, though, as other conservative Christian churches often do not celebrate Halloween in the secular sense, but instead have a time of celebrating the fall harvest. Many families do not want their children participating in pranks or dressing up as goblins and ghouls, which they feel may encourage belief in, or a celebration of, Satan and evil.
The Duggar family can be seen on TLC's "19 Kids & Counting."