Duggars Request Prayers for Jill and Derrick Dillard as Couple Embarks on Long-Term Christian Mission Trip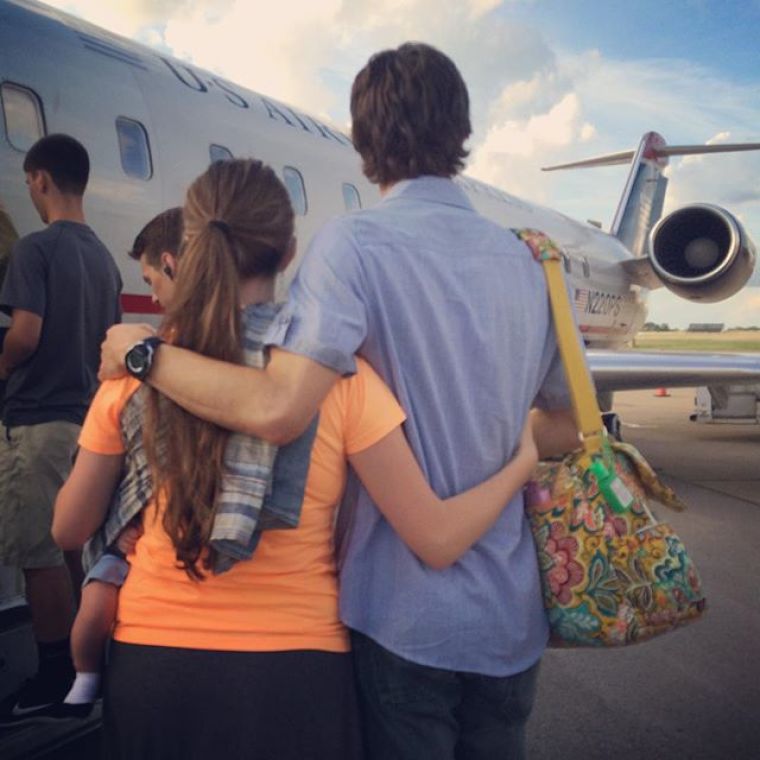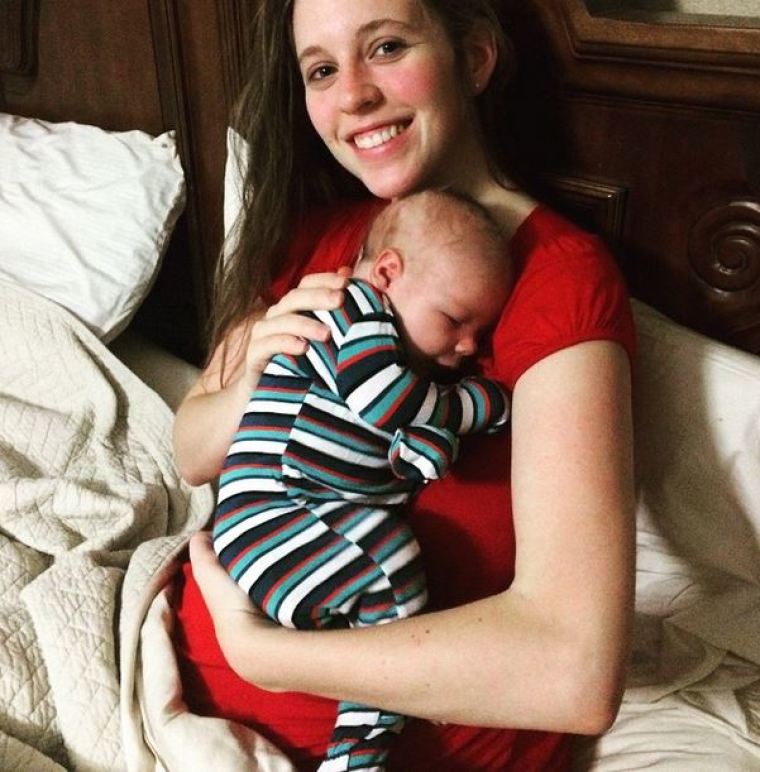 View Photos
Two weeks after Jill and Derrick Dillard celebrated their first anniversary the couple announced that they've embarked on a long-term Christian mission trip to an undisclosed location and the Duggar family has urged fans to pray for the young family.
In a touching photo shared on Instagram by Jessa Duggar on Sunday, Jill, 24, and Derrick, 26, are seen embracing as they prepare to board a plane with their 2 month old son, Israel David. The trip has been months in the making, though it's unclear where exactly they plan to set up their ministry.
"So excited for @jillmdillard & @derickdillard! They've been praying about and working toward this transition since late last year, and are so excited to finally be heading to the mission field!" Jessa captioned alongside the photo. "Please continue to pray for them! And be sure to check out their blog at www.dillardfamily.com "Go into all the world and preach the Gospel to every creature." Mark 16:15."
The "19 Kids and Counting" stars, who wed on June 21 of last year, previously opened up about why they felt called to do missionary work abroad in a blog post. They wrote that it's their hope "that all peoples of the world would come to repentance and put their hope in the Lord, Jesus Christ."
"We have a deep love and care for all of the world and a real passion for those in the nations, as many have even seen in the early stages of our relationship, and our hope is that all peoples of the world would come to repentance and put their hope in the Lord, Jesus Christ," the pair noted. "God has put a desire in our hearts to serve Him internationally for longer than the typical short-term mission trip."
The TLC reality TV stars added they are "looking forward" to sharing the Gospel and doing God's work abroad. There's also a link to a ministry donation page for those who "feel led to support our mission effort."
"After much prayer and seeking Godly counsel, we realized that taking this opportunity and moving overseas in order to serve is the best option for our family," they wrote. "We look forward to this adventure and the joy of serving Him in this new way. We wanted to share this with you and ask for your prayers as our family makes this transition."
The Dillards' decision to travel abroad comes more than one month after Jill came forward as one of five victims allegedly molested by her brother, Josh, when he was 14.
The molestation case sparked a firestorm of criticsm in May which led to Josh to resigning from his position as a director with Family Research Council Action and issuing a heartfelt apology, which stated that he's "deeply sorry" for what he described as "my wrongdoing."
Jessa, 22, was also revealed to be among his five victims although both sisters shared previously that they have forgiven him.
"I do want to speak up in his defense against people who are calling him a child molester or a pedophile or a rapist, [like] some people are saying," Jessa previously told Fox News' Megyn Kelly. "I'm like, 'That is so overboard and a lie, really.' I mean, people get mad at me for saying that, but I can say this because I was one of the victims."