Dylann Roof Found Guilty of Killing 9 Christians During Bible Study at Historic Black Charleston AME Church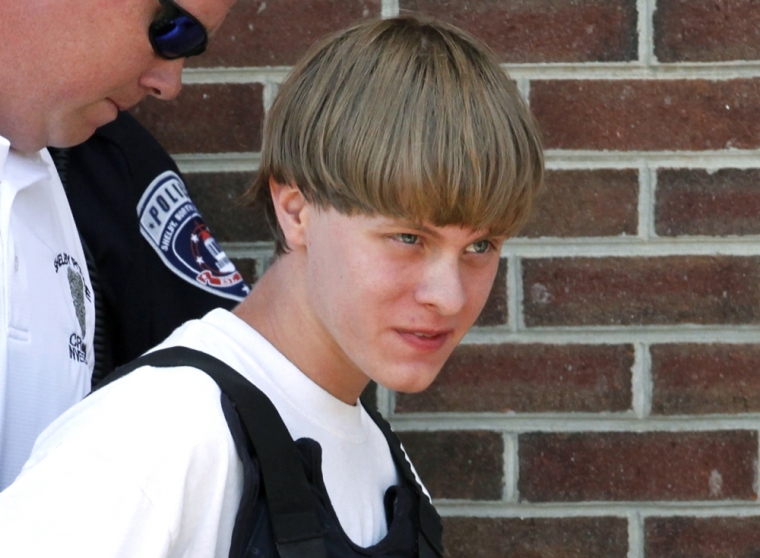 A federal jury on Thursday found avowed white supremacist Dylann Roof guilty on all counts for gunning down nine black parishioners at a historic church in Charleston, South Carolina, last year.
Twelve jurors deliberated for a little under two hours after six days of chilling testimony about the bloodshed during a Bible study at Emanuel African Methodist Episcopal Church on June 17, 2015. The panel will return on Jan. 3 to decide whether Roof should be sentenced to death or life in prison.
Roof, 22, showed no emotion as the guilty verdicts were read on 33 charges of federal hate crimes resulting in death, obstruction of religion and firearms violations.
"Justice has been served," South Carolina Governor Nikki Haley said in a statement immediately after the verdict in a case that intensified the debate about race relations in the United States.
In the aftermath of the massacre, Haley led a push that removed the Confederate battle flag from the state capitol grounds in Columbia. The flag was carried by pro-slavery Confederate forces during the Civil War and is viewed by many as a racist emblem.
Roof's trial was one of two racially charged proceedings that played out in recent weeks in courthouses across the street from each other in the heart of Charleston's downtown.
A state murder trial against a former North Charleston police officer who shot and killed a black man fleeing a traffic stop last year ended on Dec. 5 in a mistrial after jurors deadlocked.
Roof's guilt was not in dispute. But his defense lawyers, hoping to spare him from execution, asked jurors to consider what factors had driven Roof to commit the senseless act and suggested he might be delusional.
The defense did not call any witnesses after the trial judge blocked them from presenting evidence of Roof's mental state during the guilt phase of the trial. Roof plans to represent himself during the penalty phase.
During closing arguments on Thursday, prosecutors reminded jurors that Roof had been eager to share his story, giving a two-hour videotaped confession to Federal Bureau of Investigation agents and telling one worshipper he was letting her live so she could recount what he had done.
"He must be held accountable for each and every action he took inside that church," Assistant U.S. Attorney Nathan Williams said. "For every life he took."
(Additional reporting by Letitia Stein in Tampa, Florida; Writing by Colleen Jenkins; Editing by Jonathan Oatis and Lisa Shumaker)