Egyptian Pastor Details How He Was Tortured for Christ, Used Jet Ski to Escape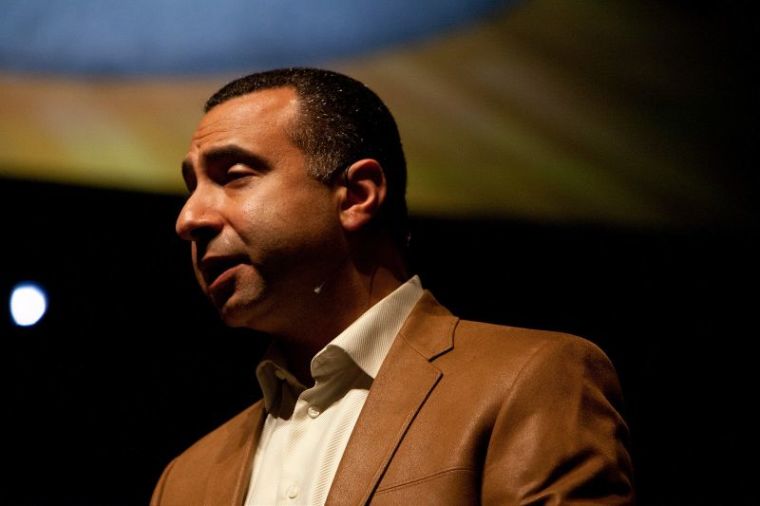 WASHINGTON — The Rev. Majed El Shafie was given the offer of a lifetime during his torturous imprisonment in Egypt as the ex-Muslim leader of a successful and rapidly growing underground church movement.
Shafie, who was held in the torture chambers of Cairo's Abu Zabal Prison for seven days in 1998 as the leader of a 24,000-member Christian organization, was told by a guard after days of beatings that he would be free to go and given any car, house and pretty girl of his dreams if he would just give up the names of his brothers and sisters in Christ.
The offer was tempting but not one that Shafie was going to take. After fooling the guard into thinking that he was going to tell him the names of his friends in exchange for a good meal of shish kebab, the only name that Shafie uttered was that of the organization's true leader — Jesus Christ.
What followed was another brutal attack by the guard and three more days of torture and imprisonment before Shafie was finally sent to a police hospital for three months of recovery. Shafie would be sentenced to death on three charges that were supposed to shut him and his faith up for good.
But thanks to the help of rented watercraft, Shafie escaped to Israel and was later given asylum in Canada, where he went on to create a human rights nonprofit that has helped countless persecuted believers from multiple faiths around the world over the last 15 years.
Last week, Shafie was one of many persecuted believers who attended the U.S. State Department Ministerial to Advance Religious Freedom. The Christian Post caught up with the founder of One Free World International who detailed his firsthand suffering in Egypt and his harrowing escape through the Gulf of Aqaba.
Coming from a prominent family of Muslim lawyers, Shafie said he was 18 when he accepted Christ as his Lord and Savior in 1996.
He didn't waste time in following the Great Commission and launched an organization that advocated for equal rights for religious minorities in Egypt. It grew to over 24,000 people in just two years.
It was on Aug. 15, 1998, when he was arrested from his office.
"I was taken to the prison for seven days torture," the 40-year-old explained. "They started by shaving my hair off my head, putting my head in buckets of cold and hot water, hanging me upside down. On the third day, they released dogs to attack me but the dogs didn't attack. After that, they crucified me for two days and a half."
"I Almost Died"
Shafie wasn't crucified with nails, but rather had his hands tied to a cross. At the end of the two days, Safie's hands were untied and he was subjected to another form of torment.
"They made a cut on the back of my left shoulder to the bones and they rubbed salt in my open wound. I almost died," he recalled. "I was in the police hospital for three months. They didn't want me to die right away because that would have made me a martyr. What they do is they destroy your reputation first."
After his three months in the police hospital, Shafie was subjected to house arrest for a period of eight to nine months. He said that he was convicted on three charges: arranging revocation against the Egyptian authority, trying to change the official religion of Egypt from Islam to Christianity and loving and worshiping Christ.
"My statement was 'If loving and worshiping Christ is a crime, I am guilty as charged,'" Shafie said.
According to the court, those were crimes that warranted the death penalty. Shafie's team found out about the sentence and warned him. He escaped his home imprisonment and went to Alexandria.
The Escape
There were really only two options for Shafie to escape the country since he was blacklisted and would be detained if he tried to leave on an airplane. He had to either cross over the mountains or go by sea to Israel.
"Egypt is surrounded by other Muslim countries. You go to any of them, you face the same situation," Shafie explained. "The only way was to escape to Israel. So I stole jet ski and crossed from Taba to Eilat."
He rented a jet ski and waited for the perfect time of the day to jet past two military ships — one Israeli and one Egyptian — that were guarding the border. Shafie decided that he was going to cross between the two boats because that was the only spot where troops on both boats could not shoot at him without aiming toward the other military ship.
"I waited until 5:50 p.m. with the sun behind me. Whoever looking at you would be blinded for a few seconds or two. I just bolted between the two boats. When I bolted between the two boats, the Egyptians and the Israelis aimed at me but that was when they realized that they were actually aiming at each other. That is called crossfire," Shafie detailed. "The last thing they want to do is start a new war in the Middle East just because of a guy crossing on a jet ski. Now when you go to Sinai and you go to the same point where I escaped, the boats do not stand against each other anymore. That is because my escape. They changed the whole system because of that."
Although he was arrested in Israel, he was eventually released thanks to pressure from the United Nations and human rights groups. 
With the help of Amnesty International and the United Nations High Commissioner for Refugees, he was relocated as an asylum seeker to Canada in 2002. He became a Canadian citizen in 2006. 
"I started One Free World International. I started to defend people that used to be in the same position like myself," Shafie, who was the focus of the 2012 documentary "Freedom Fighter," said.
Among those that his organization has helped are over 600 women and children who were held hostage by the Islamic State terrorist organization in Iraq as sex slaves. One Free World International has been heavily involved in helping finance rescue missions for Christians and Yazidis held by the jihadi death cult. Shafie said that they have spent nearly $3 million toward that effort.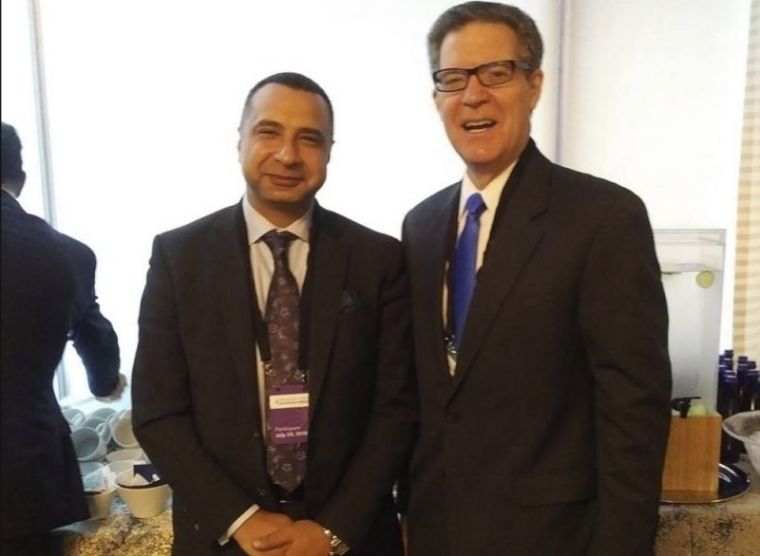 The Ministerial
Shafie said he was honored to take part in the first-ever State Department Ministerial to Advance Religious Freedom. With delegations from over 80 countries around the world in attendance, he felt it was a much-needed gathering that he hopes will grow and improve each year to advance the cause of religious freedom worldwide.
The ministerial came as about three-quarters of the world's population lives in a religiously repressive country.
"I think this is an important event because this is the first time in history," he commented. "For them to try something like this, it is absolutely amazing. It is something we didn't see from the previous administration."
Shafie recalled that the first American politician he ever met when he first came to North America was then-U.S. Senator and current Ambassador-at-Large for International Religious Freedom Sam Brownback, who chaired the ministerial.
"I was 25 years old. First thing I see in his office is [a sign that reads] 'Sam Brownback — Not for Sale or Rent,'" Shafie said. "He took me and embraced me."
Over 16 years later, he believes that Brownback's legacy will come in the form of bringing more "muscles and teeth" to the State Department's International Religious Freedom Office that will allow the office to truly influence American foreign policy.
"This position where he is right now is his legacy," Shafie contended. "It is not that he used to be a senator. It is not the fact that he used to be a governor. But now that he is the ambassador for the freedom of religion office. I think that is his true calling."