Election integrity or voter suppression? 5 things to know about Texas' voting bill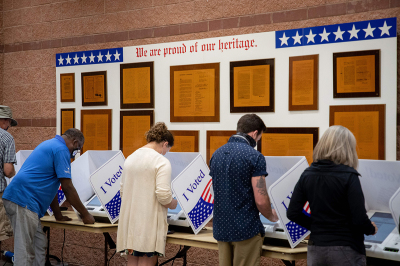 24-hour voting banned
One of the provisions of the proposed legislation is to get rid of 24-hour voting, which was offered in Houston and Harris County overall during the 2020 presidential election, a first in the history of Texas.
Harris County Clerk Chris Hollins told The Associated Press last year that the longer hours were meant to make it easier for people like medical professionals who work long shifts to vote.
"That's to give, you know, those shift workers, those folks who are working at the Texas Medical Center to save lives, and anybody else who needs it the opportunity to vote at a time that's convenient for them," explained Hollins to AP.
In an interview earlier this week with KHOU-11, Gov. Greg Abbott explained that the 24-hour voting period was unnecessary, believing that the state already had sufficiently expanded polling hours.
"I can assure you of this, there is no constitutional right to have 24-hour voting," added the governor. "Everyone understands voter fraud does occur in the state of Texas and we need to ensure always, every election, that there is integrity in the election process."
"We are achieving that integrity while also increasing the number of hours that people have to vote and making it easier to vote than ever before in the history of the state."