Elevation Church Reimagines Story of Jonah as Sci-Fi Epic in Sermon Promo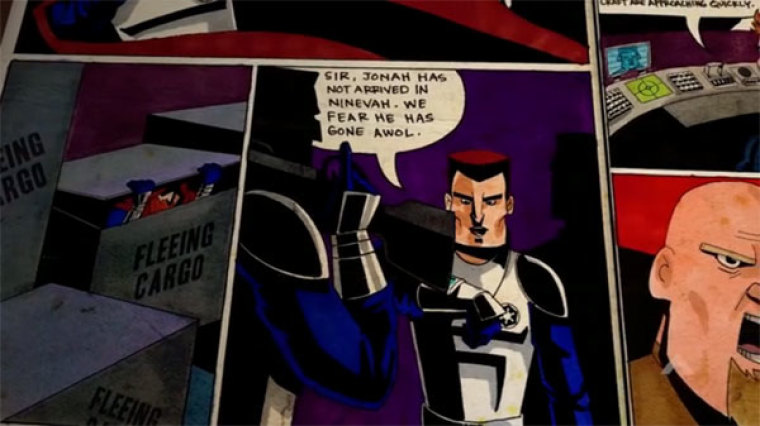 In a video produced by the creative team at Elevation Church in Charlotte, N.C., one of the Bible's most well-known stories is retold in the style of a futuristic science fiction comic book
In the video, a child is shown reading a comic book titled "Jonah and the Space Whale." Jonah, a first lieutenant in the space militia, abandons his mission to go to Ninevah by hiding away in a spacecraft's cargo.
Unlike the ship in the biblical account, which encountered a "violent storm" while on the water, the vessel in Elevation Church's rendition of the story faces a "severe asteroid storm" as well as the space militia, which is searching for Jonah.
In order to spare the crew of the spacecraft on which he was a stowaway, Jonah reveals himself and says they should eject him from the ship to avoid being destroyed. After being shot into the asteroid field in a space capsule, Jonah is beamed aboard another spacecraft – the USS Whale.
The video was shown at Elevation Church last Sunday to introduce the fourth message in Pastor Steven Furtick's sermon series, "InFin8," which focuses on eight of the "greatest stories forever told," according to the church's website. The first three messages covered the stories of Adam and Eve, Moses and the Red Sea and Elijah on Mount Carmel.
"To introduce each week's sermon, we're retelling these classic stories through the lens of childlike imagination, recapturing the power and impact they had on us when we heard them for the first time," the website states.
Elevation Church has several locations in the Charlotte area, and has extension sites across the U.S. and Canada. The ministry has been named in Outreach magazine's list of the fastest growing churches in the U.S. each of the last six years, according to Furtick's website.
Phone messages left for the video producers at Elevation Church were not returned by publication time.