Elevation Pastor Steven Furtick Admits to Charlamagne Tha God That He Grew Up Racist Before Coming to Jesus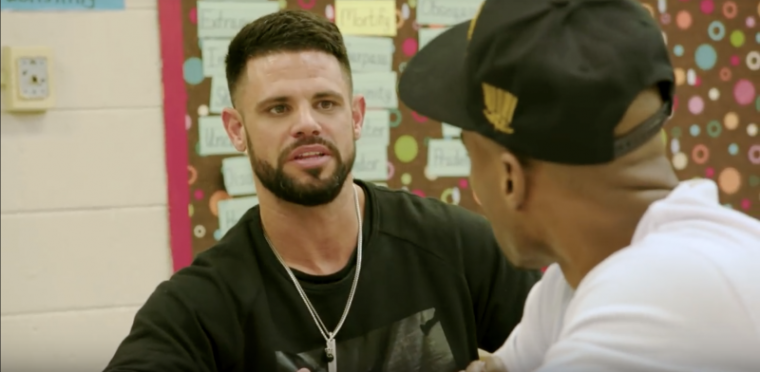 Steven Furtick, pastor of Elevation Church, and popular radio host Charlamagne Tha God, whose real name is Lenard McKelvey, returned to their roots in South Carolina for a very important video discussion on race and religion.
"I thought, 'We came from the same town and went to the same school and we never even talked to each other,'" Furtick said of the "Breakfast Club" nationally-syndicated host. "I wondered what would happen if we talked."
The 30-minute interview, titled "Come Out of Corner," shows the two men from the same neighborhood and different backgrounds visiting several locations, including old homes, schools and churches in their hometown, Moncks Corner. 
Furtick posted the video on his Twitter account which shows the two focusing on their small town upbringing leading up to the establishment of their successful careers — one in mainstream media and the other as a megachurch leader.
The video opens up with Furtick and Charlamagne during Thanksgiving of last year, leaving Berkeley High School after a turkey giveaway. Their candid conversation commenced as they drove off in a GMC fully stocked with cameras.
"I'm giving out turkeys at the same school I got kicked out of," Charlamagne told Furtick. "It feels like growth. It feels like evolution. It feels like it don't matter how you start. It's how you finish."
Charlamange then took Furtick to his deceased grandmother's home where he reminisced. Then the two ventured to Berkeley Middle School where Furtick recalled being beaten up by black students as a white kid in that school.
"Berkeley Middle School was the worst part of my life," Furtick said. "This is where I learned to be afraid of black people ... and I learned it because my dad taught me that. It's not an intellectual belief. It's an emotional belief."
Furtick admitted the embarrassment that followed him for years because of his father's racist teachings. However, he confessed his heart changed completely when he converted to Christianity.
He also explained that his father came to that dark place because of his own childhood trauma. Nevertheless, before dying of ALS years later, Furtick's dad also gave his heart to Jesus and learned to love those who were different from him.
Charlamagne then admitted that growing up he was also taught by his fellow black peers to "punch a white boy."
The N.Y. Times best-selling author and media personality then went on to say that only "morally honest" conversations can bring resolution to the racial issues plaguing the nation. He also contemplated how many people with racist upbringings have never come to Furtick's revelation.
"People are listening with the intent to reply and not to truly understand," Charlamagne continued. "Being morally honest means sitting down and actually listening to a person and understanding where they're coming from."
The new friends then passed a KFC, Huddle House and Gilligans before heading to the old church where Furtick felt called to ministry.
The Woodman of the World Church, in red and white faded paint, is where Furtick, the pastor of more than 20,000 worshipers on Sunday at several campuses across the continent, first discovered his calling to become a youth minister. He grew up Methodist but learned Baptist hymns with the help of his mother before starting in youth ministry.
Charlamagne compared Furtick's call to his own of knowing he wanted to do media.
"If you ask me right now what God wanted me to do ... just serve," Charlamagne said in the video. "That's what you do. You're a pastor. I feel like I do the same thing. I'm just not a pastor."
Furtick agreed with the radio host, who is often vulgar on his shows while always bringing up God and faith.
"How we could grow up in such a small place and then both go out and do what we feel like God has called us to do ... this Moncks Corner thing shaped us and made us who we were," he maintained.
Moncks Corner has a population of almost 8,000 people, according to the 2010 US Census. With a majority (56 percent) of the population being white and 36 percent being black residents, Furtick and Charlamagne are hoping to start a conversation that brings all people together.
Watch the full video below:
Follow Jeannie Law on Twitter:
@jlawcp