Emotional aftermath of Charleston church shooting captured in new movie 'Emanuel' (Trailer)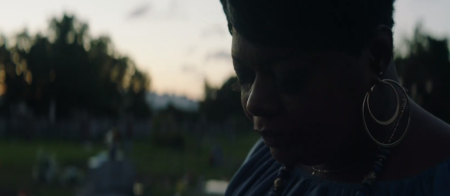 The upcoming documentary, "Emanuel," released a trailer this month showing the emotional accounts of survivors and family members of the victims of the tragic 2015 Emanuel AME Church shooting in Charleston, South Carolina.
Executive produced by actress Viola Davis and NBA star Stephen Curry, the trailer kicks off with a message from Curry, joined by the film's director Brian Ivie ("The Drop Box").
"We are very excited to show you guys a trailer for the new documentary," the Golden State Warrior said at the top of the clip.
He added, "Emanuel highlights the tragic shooting in 2015 in Charleston, South Carolina and the amazing story of how these families responded to it."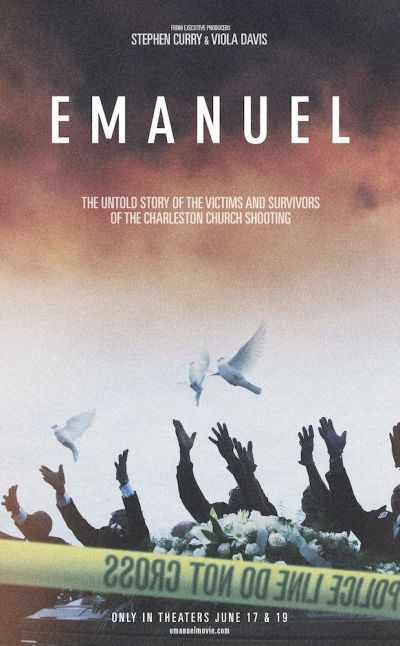 The moving documentary will hit theaters nationwide through Fathom Events on June 17 and 19. The release date coincides with the anniversary of accused shooter, 21-year-old white supremacist Dylann Roof, and his first court appearance where one by one Roof was forgiven by the family members of the nine people he shot dead in the basement of the historically black church in Charleston, S.C.
"Emanuel compellingly weaves the history of race relations in Charleston, the significance and impact of Mother Emanuel Church, and the hope that somehow emerges in the aftermath. Featuring intimate interviews with survivors and family members, it is a poignant story of justice and faith, love and hate and examines the healing power of forgiveness," the film's synopsis reads.

The film was screened at the Museum of the Bible in Washington, D.C., last week. Co-producer, actress Mariska Hargitay ("Law & Order: Special Victims Unit"), and the film's producers John Shepherd, Mike Wildt and Pastor Dimas Salaberrios, were in attendance.
Hargitay reportedly welcomed guests to the screening and spoke of documentary's "compelling message of forgiveness and resilience in the face of hatred," a statement shared with The Christian Post revealed. Salaberrios and Chaplain Barry Black led the screening with prayers and an award was presented to Jennifer Pinckney, the widow of the late reverend and state Senator Clementa Pinckney, the minister leading AME at the time of the shooting.
The documentary was made in direct partnership with the city of Charleston and the families affected by the tragedy. Profits from the film will be shared with the survivors of the shooting and the families of the victims.