Ephren Taylor, Alleged Church Scammer, Found in Kansas Bemoaning 'Lost Fortune'
Businessman Accused by SEC of Ponzi Scheme Targeting Eddie Long, Joel Osteen's Congregants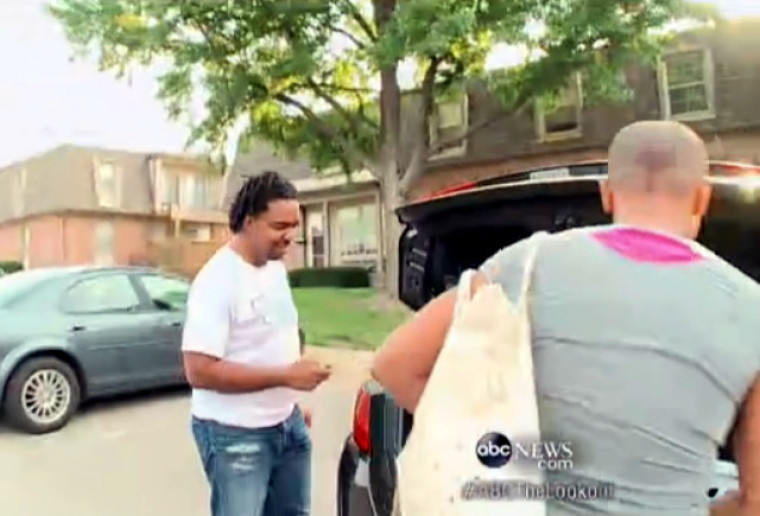 Ephren Taylor, the self-proclaimed "social capitalist" and self-made millionaire accused of conning hundreds of Christians across the country out of millions of dollars, was recently spotted in Lenexa, Kan., outside a trendy massage parlor and apartment complex dodging news cameras along with his model wife.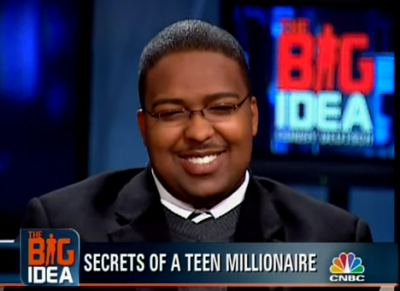 After a tip-off from owners of Panacea Massage in Lenexa, an ABC News crew headed to Kansas to verify their suspicions that a masseuse named "Liz Taylor" and her shady husband might actually be alleged conman Ephren Taylor and his wife, Meshelle Taylor.
Taylor was charged in 2012 by the Securities and Exchange Commission (SEC) with running a Ponzi scheme that targeted socially conservative investors in church congregations. Two megachurches targeted by Taylor were Bishop Eddie Long's New Birth Missionary Baptist Church in Lithonia, Ga., and Joel and Victoria Osteen's Lakewood Church in Houston, Texas.
ABC News' "The Lookout" team not only verified the Taylors' identities, but secured old music video footage of the couple singing about being billionaires, and of Taylor telling congregants at Bishop Long's church during a wealth seminar "to give God a praise if you want to get paid." However, the SEC alleges that Taylor was the only one who got paid.
The 31-year-old businessman lied to his Christian investors about his plans to make big returns on their money and to designate some of the funds for charitable causes. Instead, according to federal authorities, Taylor used his City Capital Corporation from 2008-2010 to divert more than $11 million that had been entrusted into his care for personal and business expenses and to fund his wife's music career.
The SEC had previously reported that Taylor's whereabouts, and that of others involved with his alleged scams, were unknown.
According to ABC News' report published online Wednesday, the Taylors have been trying to live below the radar in Lenexa -- but their suspicious behavior recently gave them away.
According to staff at Panacea Massage, the Taylors were often overheard, despite their whispering, grieving their lost fortune. After security cameras were installed at the business, Taylor was reportedly overheard telling his wife, "Be careful what you say, 'cause there's audio and there's night vision."
When confronted by news cameras last week, the Taylors had nothing to say to their alleged victims -- not when they were spotted entering their vehicle outside an apartment complex and not when Mrs. Taylor was cornered trying to enter the massage parlor the following day.
ABC News' "The Lookout" ran two reports on Ephren Taylor. Part one focuses on how the son of a preacher carried out his alleged investment scams targeting Christians and churches across the country. Part two highlights how the Taylors' were busted hiding in Lenaxa, Kan. Watch both video segments below, or at abcnews.com.
Read related CP coverage on Ephren Taylor:

Bishop Eddie Long Sued by Former Church Members Over Investment Scheme
Eddie Long's Church Warned in Advance of Million-Dollar Ponzi Scheme?
US Megachurches, Hundreds of Christians Targeted in Ponzi Scheme?
Part One: Ephren Taylor Accused of Alleged Ponzi Scheme
Part Two: Preacher's Son