Episcopal Churches Toll Bells in Memory of Las Vegas Massacre Victims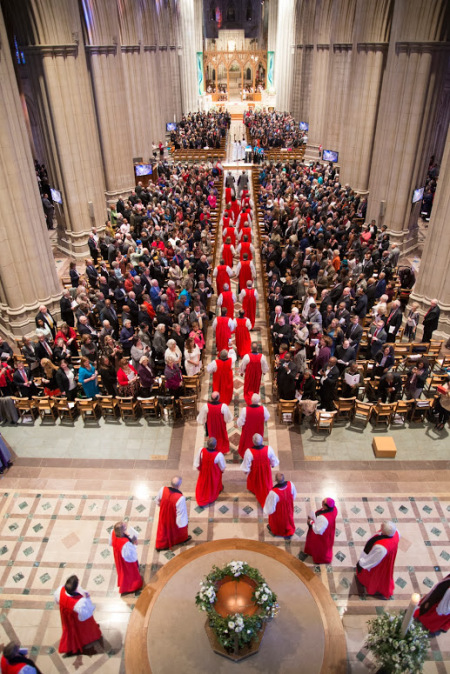 Episcopal Church congregations nationwide, including the Washington National Cathedral, tolled their bells Tuesday in memory of the 59 people killed in the mass shooting in Las Vegas Nevada, Sunday night.
Bishops United Against Gun Violence, a group of over 70 Episcopal bishops, promoted the event and several congregations responded, tolling their bells once for each victim.
Jim Naughton, spokesperson for The Episcopal Church, told The Christian Post that he did not have an exact tally for how many congregations took part in the solemn observance.
"I know it occurred across the country because I've seen media reports from Maine to Florida to Indiana and Chicago to Las Vegas," said Naughton.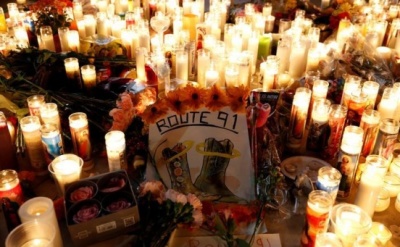 "A number of parishes commenting on our Facebook post said they'd rung their bells and those included churches in New York, Colorado and Texas. I know the National Cathedral took part as well."
Naughton directed CP to a Monday press release from the Bishops United Against Gun Violence, which vowed to offer both "thoughts and prayers" as well as action.
"As Christians, we are called to engage in the debates that shape how Americans live and die, especially when they die due to violence or neglect. Yet a probing conversation on issues of gun violence continues to elude us as a nation, and this failure is cause for repentance and for shame,"  the Bishops stated.
"It is entirely reasonable in the wake of mass killings perpetrated by murderers with assault weapons to ask lawmakers to remove such weapons from civilian hands. It is imperative to ask why, as early as this very week, Congress is likely to pass a bill making it easier to buy silencers."
On Sunday evening, 64-year-old Stephen Paddock opened fire from the Mandalay Bay hotel on a country music concert in Las Vegas, killing 58 people and wounding 489.
"Thousands of panicked people fled the scene, in some cases trampling one another as law enforcement officers scrambled to locate and kill the gunman. Shocked concert goers, some with blood on their clothes, wandered the streets after the attack," Reuters reported.
The Las Vegas massacre is widely considered the worst mass shooting in American history, topping the 49-person death toll of the 2016 Pulse Nightclub mass shooting in Orlando, Florida.
Last year, some congregations within The Episcopal Church tolled their bells 49 times for the victims of the Orlando shooting.