Eric Metaxas: Teen Vogue Made 'Pact With Satan' by Publishing Sex Guide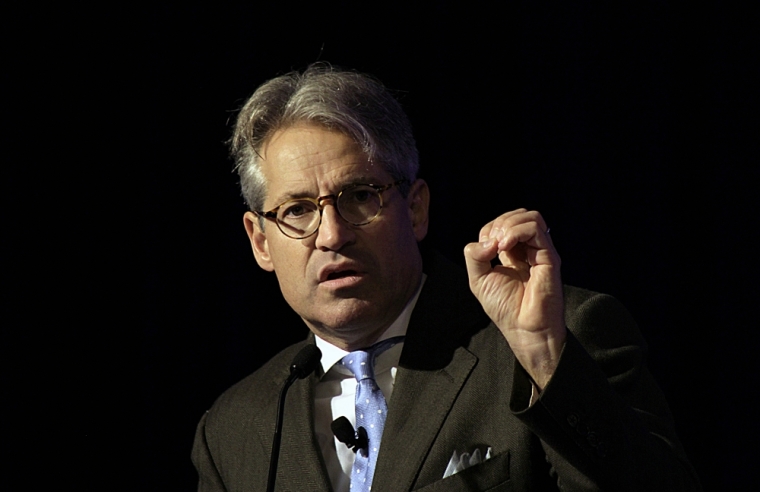 Conservative radio host and best-selling author Eric Metaxas has accused Teen Vogue of making a "pact with Satan" by teaching young girls to have anal sex in a recently published how-to guide.
After the magazine, which targets teenage girls as its audience, released the "What You Need to Know" advice column about anal sex written by Gigi Engle on July 7, it received swift backlash from women's rights advocates and others appalled by the grave detail and content.
In a tweet linking to a Federalist article criticizing the Teen Vogue anal sex guide on Monday morning, Metaxas told his thousands of followers that there is only one explanation for why the magazine would release such an article promoting sodomy.
"VOGUE MAKES PACT W/SATAN," Metaxas wrote on Twitter. "That's really the only explanation possible. Be sure never to buy a copy."
Matt Walsh, a conservative Christian blogger with TheBlaze, also weighed in on Twitter.
"Just a teen magazine encouraging kids to sodomize each other," he wrote in a tweet. "There is little in this culture worth salvaging."
Popular conservative evangelical blogger and Ohio homeschool mother of 10, Elizabeth Johnston, who runs the "The Activist Mommy" Facebook page, responded to the Teen Vogue article by ripping up a copy of the magazine and throwing the pages in a bonfire.
"I cannot believe what piece of trash Teen Vogue has printed in its June edition. They are teaching children — 11 through 17, that's the target audience of this magazine — how to be safely sodomized," she said in a video posted to her social media pages. "We should not be teaching children, period, how to have sex."
"These editors brains are in the gutter," she added. "Now, let's put their sales in the gutter where they belong."
Dawn Hawkins, senior vice president and executive director of the National Center of Sexual Exploitation in Washington, D.C., told The Christian Post last week that the Teen Vogue article is an indication that the "porn culture" is "completely normalized and mainstreamed."
She added that Teen Vogue is only furthering "patriarchal" and "male-centered" societal forces that are teaching boys to sexually use girls however they want.
"And we have to remember that [Teen Vogue] is not writing to adults," she added.
Hawkins fears that Ten Vogue is misleading the young girls who consider the magazine to be a trusted source of information.
"But now we have a source that the girls trust and they look to for advice and to teach them about the world around them, and that source is coming alongside and saying 'Yeah, you should try this' and they are giving them very misleading information," she explained. "And they aren't talking about the physical and emotional harms that come with this, and the long-lasting impacts."