EU Proposes Building First-Ever Joint Military Force Amid Terror Concerns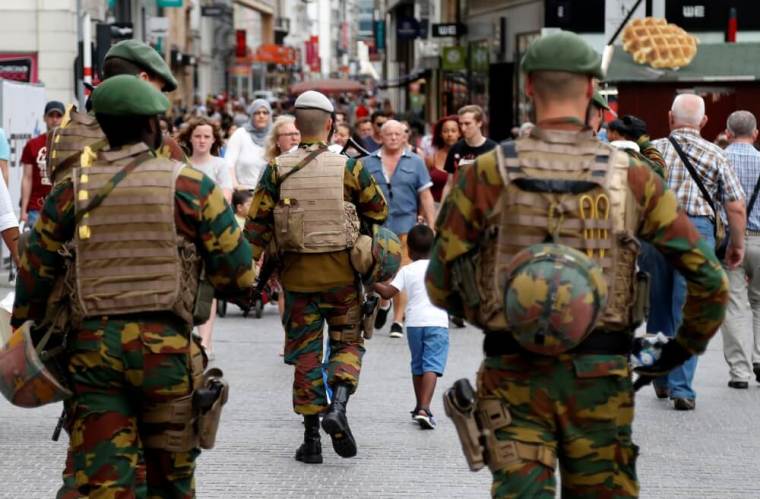 European Commission President Jean-Claude Juncker has urged the EU to establish a common military force that will work alongside NATO, and said that there needs to be a European strategy for dealing with the war in Syria and rising terror concerns.
"We should work towards a common military force to complement NATO," Juncker said in his State of the Union speech on Wednesday in Strasbourg, France, arguing that the 28-nation bloc "should be stronger" and build its own joint army.
He asserted that "more European defense in Europe doesn't mean less trans-Atlantic solidarity," however, aiming to dispel fears that an EU army would distance the EU from NATO or U.S. partnership.
Juncker added that the EU must be part of the ongoing negotiations that are looking to end the civil war in Syria, which has caused a humanitarian crisis and forced millions to flee as refugees.
"The consequences for Europe of this conflict are immediate but where [is] the EU, where are the member states, in the negotiations to try to solve this conflict?" he asked. "I'm asking for us to draw up a European strategy for Syria."
The latest ceasefire in Syria is seeking to put an end to the fighting, which has killed well over 400,000 people since it began in 2011, U.N. Special Envoy for Syria Staffan de Mistura said.
BBC News reported that the recent 'Brexit' vote, where the United Kingdom voted to separate itself from the EU, has allowed the EU to advance its plans to establish a joint army. The U.K. had always been opposed to a joint army, fearful it could lead to a conflict of interest with NATO.
Although all EU member states have their own military forces, and most are members of NATO and partners with the U.S., Juncker is hoping that a joint EU force would increase coopration and afford Europe greater security.
"From an economic point of view, bringing together our military resources could be clearly justified," Juncker added, according to Reuters. "The lack of cooperation is something that is costing Europe 20 to 100 billion euros a year."
Europe has suffered a number of terror attacks in the past year, most notably in Paris, Brussels, and Nice, where Islamic terrorists have killed hundreds of people, and warned of future attacks to come. The attacks have pushed security issues to the forefront of citizens' concerns, which EU leaders will have to address.
Reuters noted that the U.S. is hoping that the EU spends more money on equipment rather than building military headquarters, which it says would simply replicate NATO's command center, the Supreme Headquarters Allied Powers Europe, in Belgium.
A proposed solution has been to turn one of the already existing national army and navy command centers into joint EU headquarters, such as those in Germany or France.