Evangelical Bishops Warn of 'Major Problems' If Church of England Changes Stance on Sexuality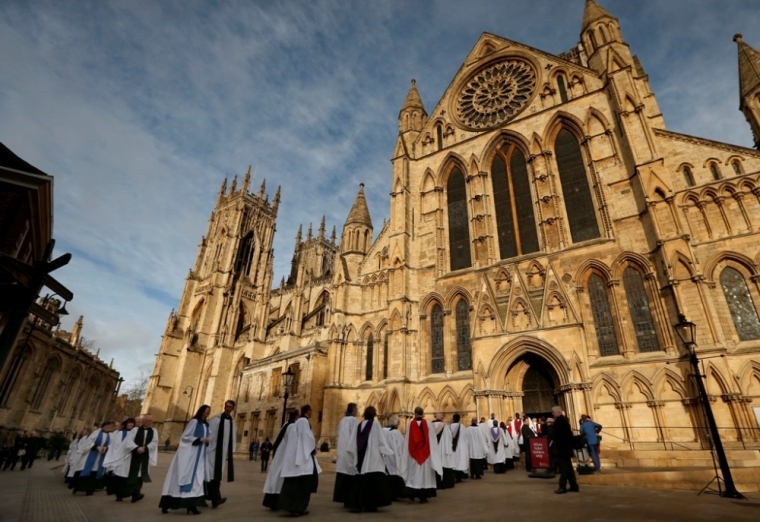 A group of evangelical bishops have sent a warning about the consequences that could arise if the Church of England decides to alter its stance on sexuality.
Eleven bishops affiliated with the Church of England Evangelical Council signed onto a joint letter sent Saturday to the head of the Church of England's Living in Love and Faith project, which was established last summer by the House of Bishops as a two-year initiative to develop a deeper understanding on sexuality in light of the cultural push for LGBT affirmation and rights.
The project will culminate in the production of teaching resources expected to be released in 2020.
The letter sent to the Bishop of Coventry Christopher Cocksworth urges him and other leaders involved in the LLF initiative to clearly articulate the "traditional teaching" of sexuality in which intercourse is only permitted in the confines of a one man-one woman marriage.
The letter also urges those involved with the project to "enable us as a church better to understand and proclaim this unchangeable Christian standard afresh in this generation and equip us so we can pastorally help people to attain it in the power of the Spirit."
According to the letter, Lambeth Palace has called for believers to have a "pure and chaste life before and after marriage" since at least 1920.
"We believe that this vision of (1) sexual intercourse as 'an act of total commitment which belongs properly within a permanent married relationship,' (2) marriage as a union of a man and woman in a covenant of love marked by exclusivity and life-long commitment, and (3) faithful, sexually abstinent love in singleness and non-marital friendships, is the teaching of Scripture," the letter states. "It therefore expresses the character and will of God which is our guide in ordering our lives and in addressing public global ethical issues."
"We also believe that reaffirming this teaching offers us the best way of maintaining our unity-in-truth," the letter continues. "We therefore hope that, as well as considering why this 'traditional biblical teaching' is being questioned and rejected by some, LLF will clearly articulate it and commend it, explaining why it has been, and remains, a deeply-held conviction for most Christians. Here we believe it is vitally important that LLF help the Church of England engage with these issues ecumenically."
The letter points out that "deep differences" in the Anglican Communion have made the goal of "walking together on the way" more challenging within denominational structures.
The letter stresses that although some will stand in opposition to the reaffirming of the denomination's teaching on sexuality, "any change in teaching or liturgy will also create major problems for many of us both here and in the wider Communion."
The letter points to previous instances in which "changes in teaching and liturgy" have "consistently divided Anglicans globally and within provinces."
The letter points to The Episcopal Church's General Convention and how it "struggled to enable the flourishing of those within it who remain committed to traditional biblical teaching."
The letter calls on the LLF to maintain "the central place of Scripture" and map out "new arguments being advanced that challenge traditional teaching" but also offer teaching that provides "a theological evaluation of them that is based on Scripture, in line with our Anglican tradition."
"We therefore hope that LLF will go beyond helping us to understand and evaluate our different perspectives. If it can also address the practical consequences of these sincerely held differences concerning how we live in love and faith it will also assist us to live better in love and faith," the letter asserts. "We will then be able to consider how our structures may need to adapt so as to enable good, continued fellowship, respect, dialogue and co-operation with one another in Christ while honestly recognizing the impact of our disagreements on the shape and degrees of communion truly present among us."
The letter was spearheaded by the Bishop of Blackburn Julian Henderson. The letter was also signed by bishops from Peterborough, Durham, Willesden, Lancaster, Ludlow, Plymouth, Carlisle, Birkenhead and Maidstone. All but one of the signatories are men.
The letter comes as LGBT issues remain a source of divisive within the Anglican community.
Last month, it was reported that St. James and Emmanuel Church in Didsbury has lost congregants since it has made moves to become more LGBT inclusive.
Over 2,000 conservative Anglicans participated in the Global Anglican Future Conference in Jerusalem last July with many voicing opposition to a perceived softening of the church's position on sexuality.
"The road to destruction in Britain is defined by two things: tolerance and permissiveness. You can do what you please and you can think what you please. If we have church leaders that are putting people on that road to destruction, it's a salvation issue," evangelist Rico Tice of All Souls Church in London said at the conference.