Evangelical Churches Are Failing to Teach Kids How to Defend the Bible's Truth Against Christian Left Theology, Says 'Distorted' Author Chelsen Vicari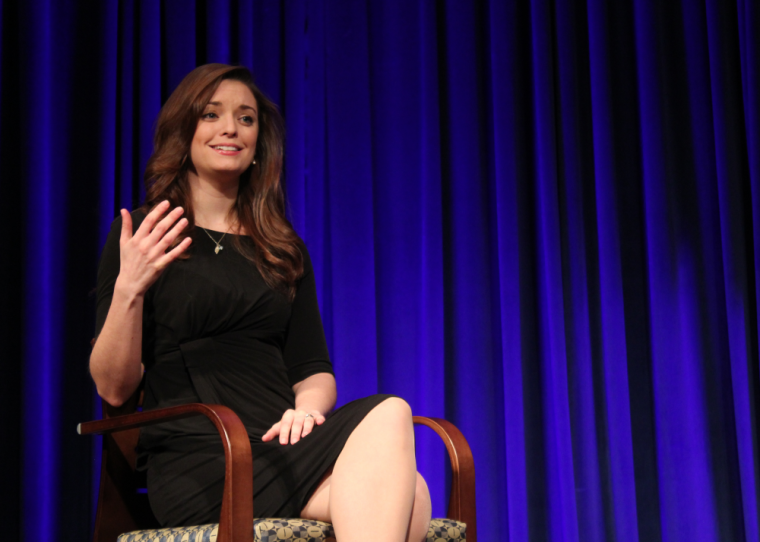 WASHINGTON — Evangelical churches need to focus more on preaching biblical truth in order to prepare children to defend historic Christian teachings on social issues like same-sex marriage and abortion from the "distorted" theology being propagated by the Christian left, evangelical author Chelsen Vicari said Wednesday.
At a Family Research Council discussion on her new book, Distorted: How The New Christian Left is Twisting the Gospel and Damaging Faith, Vicari explained that as more mainline Protestant denominations are starting to affirm same-sex relationships and other issues that Christ has labeled as sinful, young Evangelicals are susceptible to caving in and embracing the liberal agenda that they encounter on college campuses and in youth groups, because they don't know enough about the Scripture to defend its guiding principles.
Vicari, who's the evangelical program director at the Institute on Religion and Democracy, shared her own story about how when she was going through her undergraduate studies, her strong conservative Christian convictions were tested and ostracized by left-leaning Christian groups on campus. She eventually folded her convictions to believe that it's acceptable for Christians to be accommodating toward sinful behavior, such as homosexuality.
Although Vicari rediscovered her Christian conservative principles after going to the evangelical Regent University for graduate school, she said many other young Evangelicals are dealing with their own hardships as they are being called "homophobic" and "bigots" when promoting the Bible's teachings on highly contested social issues. She added that young Evangelicals are more likely to buy into the Christian left's notion that, if they want to be "compassionate" like Jesus, they need to be more accommodating and compromising on same-sex relationships and abortion.
"That's why I wanted to write Distorted, to give ... the grownups a glimpse into the world of a millennial and what we deal with in churches, what we deal with in youth group, and what we deal with on college campuses where our parents think everything should be fine and dandy and that we should be protected — and that is not necessarily the truth," Vicari explained.
"It's always hard to be ostracized and to be the one who is called these horrible names and hated on Twitter," Vicari, who's also a Christian Post op-ed contributor, added. "But there is a problem in evangelical churches and young people don't know enough about their faith to defend it, and that is making them much more susceptible to deception."
Vicari additionally claimed that many evangelical churches have gotten caught up in a trend of not preaching about biblical teachings on hard-pressing issues and focus simply on Jesus' love and faith, rather than "the truth."
"Evangelicals have a lot of catching up to do. … I am a Sunday school teacher right now, and I will tell you that there is a lot of fluffy curriculum out there and we aren't doing a great job of [teaching] the next generation of Evangelicals, which is making us susceptible," Vicari asserted. "We are not talking about the hot issues of abortion and same-sex marriage in Sunday school or in church even. There is a huge trend among evangelical pastors to talk about faith and love and never bring up truth, which is just as important."
Vicari is concerned about the fact that some evangelical churches are following in the footsteps of Protestant denominations, like the Methodist Church and the Episcopal Church, and are starting to become more affirming of homosexuality.
"What a lot of young Evangelicals don't know is that mainline denominations used to have the most prominent Christian social witness in this country. … Unfortunately, they did start to compromise Christian teachings," Vicari said. "Evangelicals kind of came up and filled that role, if you will. What former [IRD] President Diane Knippers recognized early on was that evangelical churches and leaders were following this same strategy, this same route that the mainline denominations had followed that made them sideline denominations."
"We have to pay attention. And we have to learn what the threats are and how to discern truth and how to discern orthodoxy, and what that means and what that stands for if we are going to defend the faith and not follow in the footsteps of the mainline denominations," she said.