Evangelical leaders condemn Capitol protest violence: 'Dangerous for our republic'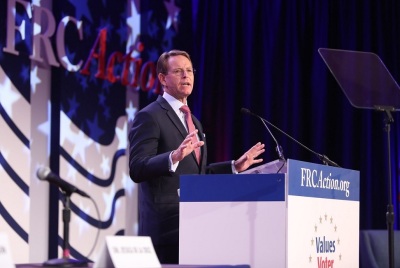 Tony Perkins
Perkins, one of the leading evangelical political activists in Washington, D.C., who heads the Christian conservative group Family Research Council, also took to social media Wednesday to express opposition to the violence on Capitol Hill.
Perkins, who's also a commissioner on the U.S. Commission for International Religious Freedom and is a Baptist pastor, called the violence "lawless actions" that are "wrong and dangerous for our republic."
"Lawlessness is not the way, and such actions makes it difficult for law-abiding Americans to fight the good fight. Pray for our Republic!" Perkins wrote.