Evangelical Pastor Accused of Running Slave Labor: 'It Was Hell, Not Paradise,' Says Former Worker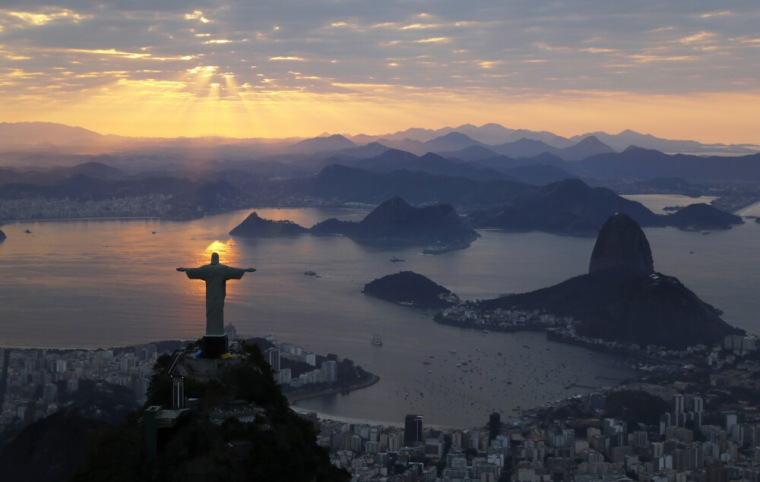 A prominent evangelical pastor in Brazil has been accused by federal authorities of running a slave labor farm, which some former workers have described as "Hell," though his church denies the allegations.
The Washington Post reported on Saturday that Pastor Cícero Vicente de Araújo, who founded and runs the Evangelical Community of Jesus' Everlasting Truth, has been caught up in a large money laundering and slave-owning scheme.
Officials are saying that some workers at a property called "Paradise Farm" in Minduri, which comes with banana and citrus fields in the hills of southeast Brazil, are the victims of human trafficking.
What is more, Araújo's followers are said to have been coerced into handing over their savings and working as laborers at his nine farms and 17 businesses. At the farms, however, the people, many from vulnerable backgrounds, are allegedly paid little to no wages, and discouraged from speaking with their families.
At the same time, the pastor and other church officials were found to have built up a $30 million agribusiness empire.
"They called it paradise, but it was Hell," said a former worker by the name of Lucineide Torres da Silva, 48, who lived and worked at the farm for nine years.
In February, authorities attempted to arrest Araújo, but he reportedly fled.
The Washington Post pointed out that the growing evangelical presence in Brazil has allowed many ministries to reach out and help the many impoverished people in the country, but that growth has also allowed for some to exploit the situation and take advantage of people.
In one instance in 2017, police took down a ring of of evangelical pastors accused of pressuring close to 25,000 followers to invest at least $1,000 as part of a Ponzi scheme, pledging high returns that never materialized.
Raimundo Oliveira da Costa, a lawyer who represents both Araújo's church and the farms, firmly denied all the accusations, however, and said that they are "a ferocious attack" on democracy, the free market and free will.
Paulo Henrique da Silva, president of the cooperative that manages Paradise Farm, denied that any wrongdoing goes on at the proprieties.
"We are all Christians who follow the New Testament," da Silva explained. "We came together to live as one."
Other workers, such as Amilton Felix, who moved to Paradise Farm from northern Brazil in 2005 with his wife and son, revealed that while he does not receive a salary, he lives off his production at the farm.
"Other churches I've been to are all about enriching themselves. There, people give everything but stay empty. Here, I'm getting closer to the truth I seek," Felix stated.
The rise of the evangelical movement in Brazil has also brought about concerns related to prosperity gospel preaching, in a country where many people desperately need economic solutions for their troubles.
Pastor Bob Robbins of the evangelical English-speaking Sampa Church in Sao Paulo told The Christian Post back in November 2017 that Brazilians face many different spiritual influences.
"I think the biggest thing influencing the prosperity gospel in Brazil is the lack of hope and the struggling economy," Robbins told CP back then.
"If a charismatic person can say that they have a solution for people's struggles they can get an audience. I am not sure that I can say the prosperity gospel is on the rise, but it is present and has a pretty large influence," he said.