Evangelical Pastors Advise Trump: Why Are Christians Divided?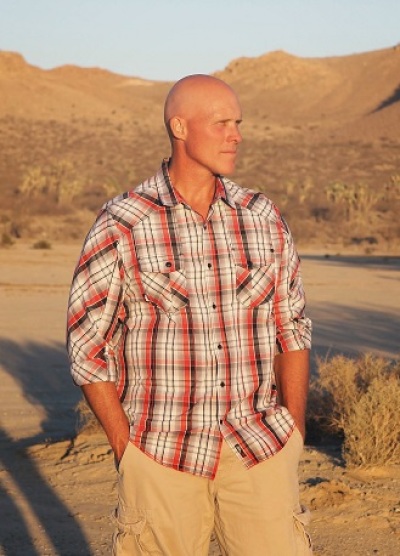 I'm extremely saddened by the negative comments toward pastors who have sought to advise Trump — Jack Graham, Jentezen Franklin, Harry Jackson, and many others who have helped me immensely — these are godly men.
Don't we want national Christian leaders advising a possible future President? Of course we do ... so why is there a huge divide?
The first reason why Christians are divided is because many claiming to be "Christians" are not genuinely saved. They have "religion" but not a true relationship with God. As a result, their perception of truth is skewed, hence the divide. They are led by Hollywood, not the Holy Spirit.
Secondly, many Christians believe that Christians should stay out of politics. But politics has been instrumental in movements to protect the unborn and the poor, as well as the abolition of slavery, women's rights, and the Civil Rights Movement, to mention only a few. So I don't embrace this view. Read more here.
Thirdly, many are divided on the "role" of government. Our political system, ordained by God, oversees the affairs of men. The institution of government was created by God to govern man — to protect and defend, and to administer justice. The bulk of the article will focus on this 3rd point.
This is why it's unwise to apply many of Jesus' teachings such as, "turning the other cheek," to the institution of government. Contextually, Jesus was referring to personal affronts and insults, not to the administration of justice. One of the primary purposes of government is to protect those who obey the law from those who break it. And this sometimes refers to war. Although war is detestable, it may be necessary to restrain evil. (Refer to Romans 13:1-7.)
The question often arises then, "Can we legislate morality?" No and yes. No, we cannot change a person's heart by forcing a set of laws or rules upon them, but we can restrain evil and deter wrongdoing. We should all strive to defend the weak and the fatherless, maintain the rights of the poor and oppressed, and deliver them from the hand of the wicked (Psalm 82:3-4).
The government cannot remain neutral, or separate, from the foundation on which it rests. Granted, many governments, including our own, often fall short; that's why we should strive to be on God's side rather than always assuming that He is on ours. God ordained the institution of government, but He does not approve of every form of government. Nevertheless, it's important to recognize the significance of the institution of government and to respect its authority. 
Second, we should not overlook our civic responsibilities as Christians — if a mere 50 percent of eligible Christian voters would vote, the political landscape would change dramatically.
James A. Garfield, an ordained minister and twentieth President of the United States, said, "Now, more than ever before, the people are responsible for the character of their Congress. If that body be ignorant, reckless, and corrupt, it is because the people tolerate ignorance, recklessness, and corruption."
We need to stop blaming the government and start looking in the mirror. Here is the real reason why we're in the mess that we are in.
We don't have to abandon our ethics or compromise our principles to be involved in politics — what good is salt left in the shaker, or a light that is hidden? Contextually, when Jesus referred to being the "salt and light," He was referring to holy living at the individual level, but the overlapping principle applies to all areas of life. "Politics" is not a bad word. In simple terms, politics refers to governing or leading a group of people.
Politics won't save America, but in order to implement change and help others, we must take action; hence the political process. Our hope is not in a man, but in God — we need Him to redirect America through prayer, fasting, and humility. Refer to 2 Chronicles 7:14 — many quote it, but few obey it.
Politics that once focused largely on the economy, national security, and the deficit, now tackles important moral issues. These major issues have enormous implications; to remain silent actually makes a statement that we are not concerned enough. This is not just about the loss of jobs; it's about the loss of morality. We're not just talking about adding millions of dollars to the national deficit; we're talking about aborting millions of babies. We're not only talking about fluctuations in the housing market; we're talking about creating life simply to destroy it. This shift requires us to stay closely involved. Topics that are "too controversial" are often critically important; we can no longer ignore them.
Unfortunately, we forget that apathy today will be our downfall tomorrow.
Martin Luther King, Jr.: "The church must be reminded that it is not the master or the servant of the state, but rather the conscience of the state."
He continues, "If the church does not recapture its prophetic zeal, it will become an irrelevant social club without moral or spiritual authority."
What an insightful perspective, especially for us today.
We can no longer hide behind the excuse, "I don't want to get involved." As citizens, we are given the privilege, for now, to place people in positions of leadership. Whether we like it or not, we are involved. Millions are not registered to vote; and millions of registered voters stay at home. We'll stand in line to see a movie, but we won't stand in line to vote and elect leaders who will affect the direction of our country. This makes a statement about what we value — and isn't it sad. 
Find out who I'm voting for here.
Shane Idleman is the founder and lead pastor of Westside Christian Fellowship in Lancaster, California, just North of Los Angeles. Shane's sermons, articles, books, and radio program can all be found at
shaneidleman.com
or
wcfav.org
. Follow him on Facebook at:
facebook.com/confusedchurch
.