Evangelical Theological Society Annual Meeting Focuses on Affirming Biblical Sexuality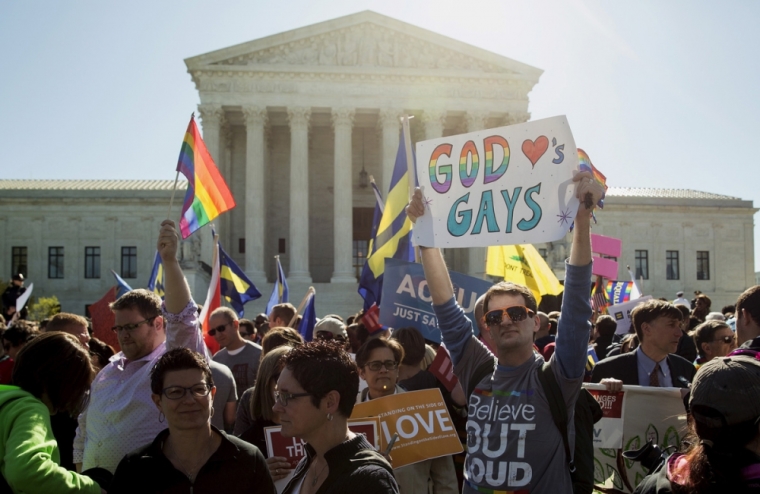 Amidst widespread cultural shifts on sexual norms that have impacted Christian churches and leaders, the Evangelical Theological Society has adopted four resolutions affirming biblical teaching on human sexuality.
The gathering, which works to advance Evangelical thought within Christian and religious scholarship, held its annual meeting this week in Atlanta, Georgia. The theme of the 67th annual meeting of the society was "Marriage and Family."
The resolutions were authored by Family Research Council's Senior Vice President Rob Schwarzwalder and Midwestern Baptist Theological Seminary's associate professor of theology Owen Strachan, who chairs the Council on Biblical Manhood and Womanhood.
Below are the four resolutions adopted by ETS in 2015:
We affirm that all persons are created in the image and likeness of God and thus possess inherent dignity and worth.
We affirm that marriage is the covenantal union of one man and one woman, for life.
We affirm that Scripture teaches that sexual intimacy is reserved for marriage as defined above. This excludes all other forms of sexual intimacy.
We affirm that God created men and women, imbued with the distinct traits of manhood and womanhood, and that each is an unchangeable gift of God that constitutes personal identity.
"At a time when some advocates of court created same-sex marriage and the conflation of genders are claiming there is a shift in the Evangelical community concerning these matters, today's vote in favor of affirming Scripture is a distinct refutation of their assertion," said Schwarzwalder in a statement shared with The Christian Post.
Schwarzwalder added that those who claim to be under the banner of Evangelicalism who have departed biblical teachings on human sexuality must "reconsider their allegiance to Scripture's teaching."
Daniel B. Wallace, senior professor of New Testament studies at Dallas Theological Seminary, wrote in the program guide that the "Marriage and Family" topic was especially prescient.
"With the recent Supreme Court decision about what constitutes marriage, our focus could not be more timely," wrote Wallace.
"Such a pragmatic topic needs rigorous academic and biblically grounded examination. The issues related to marriage, family, sex, gender identity, and the like have seen almost unbelievable redefinition via political and social engineering in just the last few years," Wallace declared.
"Thoughtful, grace-and-truth imbued articulation from a thoroughly Christian perspective is desperately needed in our post-Christian world. I stand in awe of our sovereign God's design of having this theme at ETS this year, since the themes are planned out years in advance," he added.
In June, CP reported on notable and self-described Evangelical Tony Campolo, who cited the views of his wife and friends for his capitulation on a Biblical based view of marriage.
"One reason I am changing my position on this issue is that, through Peggy," said Campolo of his wife. "I have come to know so many gay Christian couples whose relationships work in much the same way as our own. Our friendships with these couples have helped me understand how important it is for the exclusion and disapproval of their unions by the Christian community to end. We in the Church should actively support such families."
Former Christianity Today editor David Gushee announced in a 2014 Washington Post editorial that he is now "pro-LGBT" and has been affirming of same-sex relationships.