Evangelical Trump Supporters Are Betraying Their Values, Russell Moore Says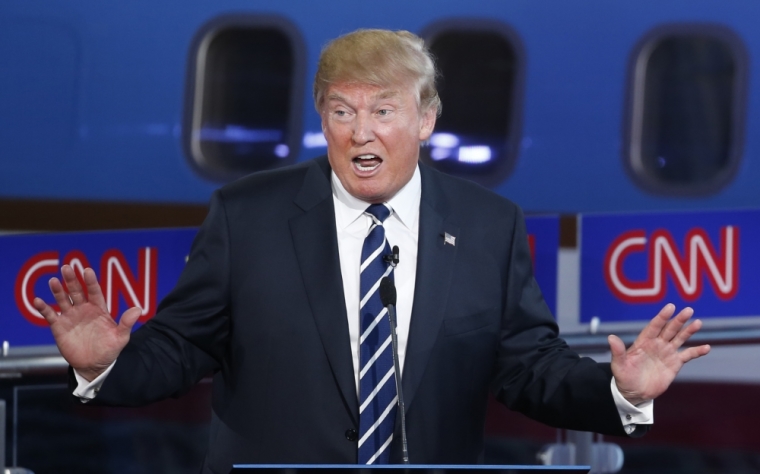 As polling data suggests that Republican presidential candidate Donald Trump continues to attract the support of about a fifth of Evangelical voters, prominent Christian ethicist Russell Moore opined Thursday that Evangelicals and social conservatives who back the real estate mogul are defying their Christian morals.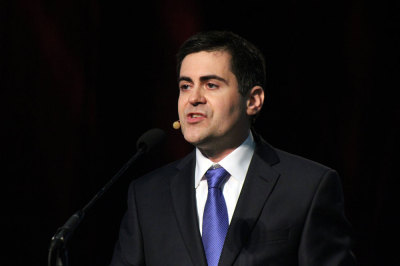 In a Thursday op-ed for The New York Times, Moore, who is the president of the Southern Baptist Convention's Ethics & Religious Liberty Commission, argued that Trump's campaign rhetoric is nothing more than "authoritarian lines with no principles, just audacity," and points out that Trump's attitude towards women and immigrants stand directly against Christian values.
"Donald J. Trump stands astride the polls in the Republican presidential race, beating all comers in virtually every demographic of the primary electorate. Most illogical is his support from evangelicals and other social conservatives," Moore wrote. "To back Mr. Trump, these voters must repudiate everything they believe."
While Moore points out that there is no religious test for the presidency, nor does he think there should be, he insists that Christians should be willing to at least evaluate Trump's character and "fitness for office."
"His personal morality is clear, not because of tabloid exposés but because of his own boasts. His attitude toward women is that of a Bronze Age warlord. He tells us in one of his books that he revels in the fact that he gets to sleep with some of the 'top women in the world,'" Moore wrote. "This should not be surprising to social conservatives in a culture shaped by pornographic understandings of the meaning of love and sex. What is surprising is that some self-identified evangelicals are telling pollsters they're for Mr. Trump. Worse, some social conservative leaders are praising Mr. Trump for 'telling it like it is.'"
Moore then points out that many social conservatives during President Bill Clinton's extramarital sex scandal in the 1990s upheld the notion that "If Bill Clinton's wife can't trust him, neither can we."
"Whatever happened to our commitment to 'traditional family values?" Moore asked. "Mr. Trump tells us 'nothing beats the Bible,' and once said to an audience that he knows how Billy Graham feels. He says of Evangelicals: 'I love them. They love me.' And yet, he regularly ridicules Evangelicals, with almost as much glee as he does Hispanics."
Moore further explains that Trump's harsh language against Hispanic immigrants only continues to feed the very racial tensions that the Bible says Evangelicals should be trying to relieve.
Those remarks were also echoed in a Wednesday op-ed for The Christian Post by Dan Darling and Matthew Soerens. Darling works for Moore as ERLC's director of communications. Soerens is the co-author of Welcoming the Stranger: Justice, Compassion & Truth in the Immigration Debate.
Beside referring to immigrants in dehumanizing ways, as Trump has, "We also reject the idea, rooted in scarcity-minded population control ideology, that immigrants are a burden on our country," they wrote.
Moore also jumps on Trump's business record as a casino owner, writing that when his Atlantic City business ventures went belly up, he simply took his money and moved on while "lives and families destroyed by the casino industry cannot move on so easily."
"Jesus taught his disciples to 'count the cost' of following him. We should know, he said, where we're going and what we're leaving behind. We should also count the cost of following Donald Trump," Moore stated. "To do so would mean that we've decided to join the other side of the culture war, that image and celebrity and money and power and social Darwinist 'winning' trump the conservation of moral principles and a just society."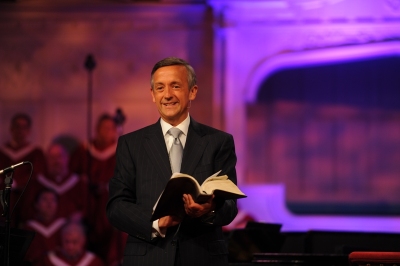 Robert Jeffress, the pastor of the First Baptist Dallas megachurch, has recently been associated in the news in connection with Trump. Earlier this week, Jeffress appeared on stage at a Trump rally in front of 17,000 people at the American Airlines Center in Dallas and offered an invocation.
Jeffress also wrote an op-ed for Fox News explaining why he believes some Evangelicals are supporting Trump, arguing that President Barack Obama has lowered the threshold of "spiritual expectations" that Evangelicals have for president.
When asked about Moore's op-ed, Jeffress told The Christian Post on Thursday that he had not read it, but added that he has not endorsed any presidential candidate and only appeared at the Trump rally because he was asked to come and give an invocation.
"I will pray for any presidential candidate who asks — including Hillary Clinton (though I'm not sitting by the phone waiting for the invitation.)" Jeffress wrote in an email. "It was a wonderful opportunity to be able to voice a prayer that mentions the need for God's blessing on our nation and to pray in the name of Jesus Christ."
Jeffress also added that his Fox News op-ed was not designed to argue that Evangelicals should be supporting Trump, but rather provide a theory as to why some Evangelicals are supporting Trump.
"Some of Mr. Trump's ideas, as well as his perceived leadership ability, are undeniably resonating with a large group of voters that includes evangelicals," Jeffress stated.