Evangelist Sues Georgia Gov't After Being Banned From Preaching on Public Sidewalk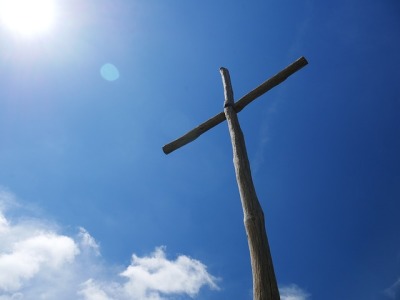 A Christian street preacher has filed a federal lawsuit against government authorities in the state of Georgia after he says he was banned from preaching outside outside of a park while a music festival was being held.
Eric Love is asking a federal judge to rule whether or not the Georgia World Congress Center Authority has the legal ability to ban him from preaching the Gospel while events are going on, the Associated Press reports.
The lawsuit stems from Love being banned from preaching in May outside of Atlanta's Centennial Olympic Park during the Shake Beats music festival.
According to the lawsuit, Love was on a sidewalk outside the park and near its entrance when he and two of his friends were told by authorities that they needed a permit to be able to preach at that spot and were instructed to move from their spot.
The lawsuit also explains that at one point, one of Love's friends was handcuffed and put in a police car but later released.
"Love strongly desires to return to the public sidewalks adjacent to Centennial Olympic Park and share his religious views while large events are taking place in the park, but he does not want to risk criminal arrest," one of Love's lawyers, Terry Lloyd, wrote in the lawsuit, according to AP.
Although Georgia law bans any sort of solicitation and other demonstrations on public sidewalks outside of the park when large events are being held, Love's lawyers argue that such a restriction infringes on Love's First Amendment rights.
"These sidewalks are just like any other sidewalks — they're used by the public and they really ought to be open to the public," Tony Mangini of the Center for Religious Expression, another one of Love's attorneys, told AP.
According to the lawsuit, Love does not yell when he preaches.
"[H]e only speaks loud enough to be heard by those near him, like someone delivering a speech in public," the lawsuit explains.
Mangini assured that Love's preaching is simply his way of complying with his faith's demand for him to share the Gospel.
"Many Christians take the Great Commission seriously, and feel obliged to spread the Gospel publicly," Mangini was quoted as saying by CBN News. "For Christians, communicating about your faith is one of, if not the primary method for putting your faith into practice. Because of this, opponents of religion, and Christianity particularly, target free expression. If they can silence religious expression, they can effectively render religion impotent and irrelevant."
Love hopes to have the matter resolved so that he can preach freely outside the park in April when it hosts the SweetWater 420 Fest.
Love's lawsuit comes after a preacher in Tennessee named Paul Johnson was prevented from preaching on a public sidewalk during a solar eclipse festival in Sweetwater in August. Johnson was prevented from praying because of a local ordinance that required demonstrators to acquire permits.
Mangini told CBN News that there is more "hostility" than ever before toward Christians looking to share their faith in the public square.
"Christians are facing unprecedented hostility to publicly share their faith," he said. "If cities are not shutting down speakers simply because someone else dislikes what they have to say, they are banning expressive activity outright, like the authority [in Georgia]. And in schools, students are indoctrinated with secular dogma and being refused equal treatment when they try to form a Bible club."
A federal court recently ruled against an Atlanta government policy that forces government employees to get permission to engage in speech that is unrelated to work. The ruling comes after former Atlanta Fire Chief Kelvin Cochran was fired after publishing a book for his Bible study that referenced biblical beliefs about homosexuality.