Everyone Bows Before Jesus Sooner or Later
I don't know your name. I don't know your age or your occupation. And I don't know where you live. But I know this much. Sooner or later, you will bow before Jesus. Seriously. Everyone will do it.
Here is what God says on the matter, and He would know.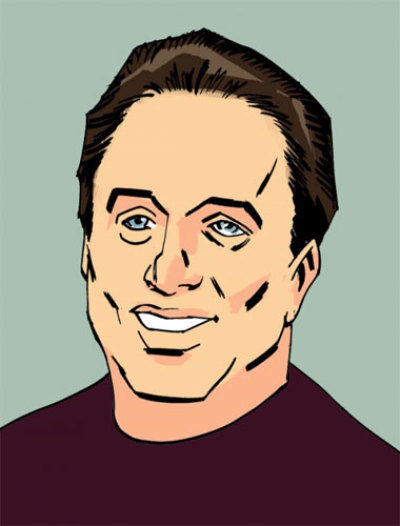 "We will all stand before God's judgment seat. It is written: 'As surely as I live,' says the Lord, 'every knee will bow before me; every tongue will confess to God.' So then, each of us will give an account of himself to God." (Romans 14:10-12)
In other words, every single human being will eventually recognize Jesus Christ as God and Lord of all. There will be no getting around it at that point. Everyone will bow on that day. Believers will do so with reverence and joy, while unbelievers will make this recognition to their shame and regret.
Why regret? Simply because everyone who rejects Christ lives to regret it. And everyone who accepts Christ lives to praise Him forever. The King of Kings invites people to come to Him, believe in Him, and follow Him. Those who do so find peace. Those who reject Christ are headed toward Judgment Day totally unprepared for what they will be told.
If Christianity was nothing more than helping people experience a better life on earth, there would be no need to even bring up issues like Judgment Day, heaven, hell, and eternity. But since our life on earth represents just a tiny portion of our eternal existence, it behooves us to stress the importance of man's immortal soul and his ultimate accountability to his Creator. And to do so with much urgency.
Either "each of us will give an account of himself to God," or not. And if you want to believe it won't happen, you are free to believe it. But I must warn you. God doesn't lie. And His Word makes it clear that regardless of what you or I believe, "each of us will give an account of himself to God." (Romans 14:12)
I am continually amazed at man's ability to avoid and dismiss this fact. Meanwhile, we chase things we hope will meet our needs, only to eventually discover that the One who created us knows best how to address our deepest needs. And He not only knows how we "tick," but He also knows that we are accountable to Him. Whether man likes it or not, he is ultimately accountable to a higher power. And that higher power is God.
Scripture reveals that God consists of three Persons in One God. It's a mystery, but nevertheless true. The Father, the Son, and the Holy Spirit are all God. And you too are three in one. After all, you were created in God's image. (see Genesis 1:27)
You and I are body, soul and spirit. (see 1 Thessalonians 5:23) You are able to see your body of course, but not your soul and spirit. You can, however, experience the reality of having your soul filled with God's living water. (see John 7:37-39) When this happens, God's joy and peace flow mightily in your heart.
In heaven, the joy and peace will be multiplied far above what we experience here on earth. But in order to enter heaven, you must know God. Jesus said so. He is the Good Shepherd. He knows His sheep and His sheep know Him. (see John 10:14,15)
Here is how a person meets God. Admit to Him that you have broken His commandments. Admit you are a sinner. And ask Him to forgive you. Ask Jesus to wash away your sins, and believe that He died on the cross to forgive you. Then begin to follow the One who saved your immortal soul, and who promises to give you a perfect body in heaven. (see 1 Cor. 15:40-44 and 2 Cor. 5:1-5)
As you follow Him, remember that you are "already saved." That is, your sins are forgiven forever. And so you are free to live for Him knowing that God's acceptance of you is not based on your performance. Instead, it is based on the righteous death of Christ on the cross. This is what makes man holy in the eyes of the Father. Not our works, but Christ's sacrifice, plain and simple.
So will you bow before Him today? Will you repent of your sin and accept the Lord? He will change your life on earth, and He will change your eternity as well. Even though you are just one of the billions of people on the planet today, God loves you. This love becomes very personal when man accepts God's kindness and forgiveness. And a personal relationship with Christ produces a humble attitude before God and man.
If you knew the Lord, you would humble yourself before Him today. You wouldn't wait another moment. You would be quick to admit your dependence upon Him, and your need for Him to rescue you from your sin. But it takes spiritual discernment to see it and admit it. And only the Holy Spirit can give a person such discernment.
In fact, "the man without the Spirit does not accept the things that come from the Spirit of God, for they are foolishness to him, and he cannot understand them, because they are spiritually discerned." (1 Cor. 2:14) In other words, the Holy Spirit opens our eyes to see Jesus and believe in Him. Once you come to truly see and appreciate Jesus, you instantly bow before Him in a spirit of repentance, humility, gratitude, and faith.
Those who resist the Holy Spirit in this life end up bowing before Jesus reluctantly on Judgment Day. They finally recognize Christ's kingdom, but by then it is too late. Their submission before the Lord at that point does their soul no good. In fact, Jesus referred to people on that final day as "sheep" and "goats."
Jesus said, "When the Son of Man comes in His glory, and all the angels with Him, He will sit on His throne in heavenly glory. All the nations will be gathered before Him, and He will separate the people one from another as a shepherd separates the sheep from the goats. He will put the sheep on His right and the goats on His left. 'Then the King will say to those on His right, 'Come, you who are blessed by my Father; take your inheritance, the kingdom prepared for you since the creation of the world.'" (Matthew 25:31-34)
The sheep will be welcomed by the Good Shepherd, while the goats will be stunned and instantly fearful of their future without Christ. As hard as this teaching is to accept, it is nevertheless what Jesus taught. And so it's true, whether we believe it or not.
The clock is ticking. Your final breath on earth is getting closer. And Jesus is the King today, tomorrow, and forever. Christ wants you in His kingdom when He "separates the people one from another." (Matthew 25:32) So will you be on His right, or on His left? A sheep, or a goat?
Bowing before Jesus today makes good sense. Especially since you will be very concerned about the quality of your existence in eternity. And only your Creator can guarantee that it goes well for you. Does that make sense?
You see, everyone bows before Jesus sooner or later. So will you be in the "sooner" category, or the "later" one?
Dan Delzell is the pastor of Wellspring Lutheran Church in Papillion, Neb. He is a regular contributor to The Christian Post.