Ex-Gang Warlord Nicky Cruz on Why 'The Devil Has No Mother'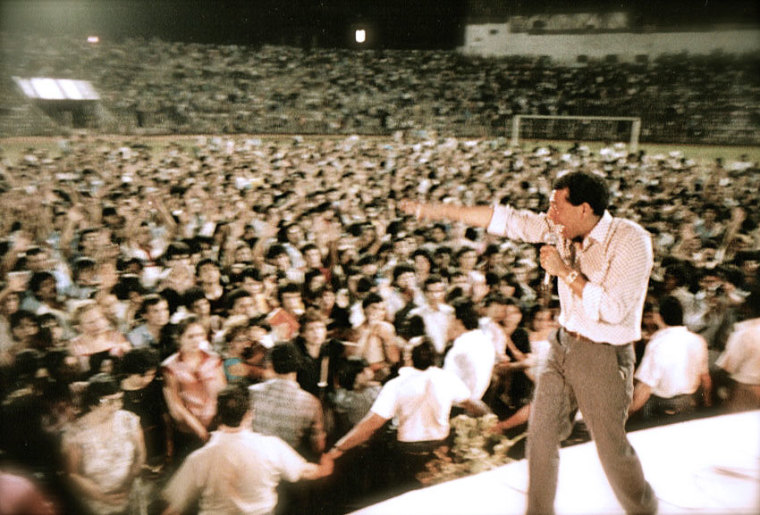 Nicky Cruz knows a thing or two about the devil and he's here to set the record straight. The son of a satanic priest and priestess, Cruz grew up in Puerto Rico witnessing frightening supernatural events at his home and later experienced spiritual attacks after he left the New York City gang life to be a Christian. What he wants to let people know in his latest book, The Devil Has No Mother (Worthy Publishing, July 2013), is that the devil exists and he's worse than people think he is.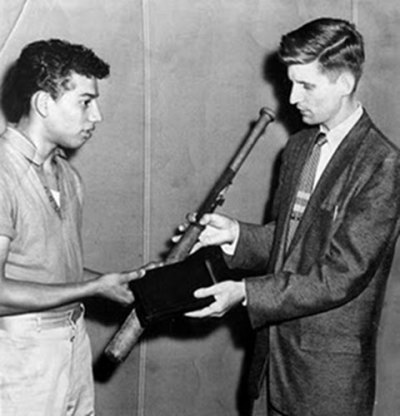 "My father was a satanic priest. I was born into a curse. I tasted hell," said Cruz, best known as the former leader of the notorious NYC gang The Mau-Maus, and who was evangelized by the late American Christian evangelist David Wilkerson, to The Christian Post. Wilkerson wrote the bestseller The Cross and the Switchblade, founded the addiction recovery program Teen Challenge, and was the founding pastor of Time Square Church in New York.
The title of Cruz's book, The Devil Has No Mother, comes from an old Spanish saying that refers to a boy that is bent on evil and destruction and is a lost cause. And as the title suggests, the book is meant to expose the devil's true evil and destructive nature.
"Satan must be unmasked," Cruz writes in the book. "He is not a harmless caricature or a myth left over from humanity's primitive past. He's not a symbol of human wrongdoing. He's not the personification of some generalized force. He's a real being – and the most awful one we could imagine. A hopeless case."
The former merciless warlord said he felt compelled to write the book because American Christians and the U.S. Church are increasingly "ignorant" and "apathetic" toward the threat posed by the devil and are just drifting along with the culture.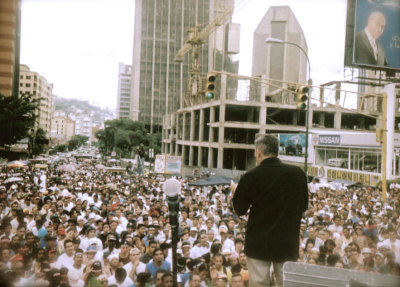 During his candid, over hour-long interview with CP, Cruz shared about freaky supernatural events that plagued his family while writing the book – as if the devil himself was trying to block Cruz from exposing him. Cruz suddenly had cancer, then he unexpectedly needed heart surgery, and one day his wife floated in the air and then fell and had a concussion, and if that wasn't enough, he was onboard several flights that were dangerously close to crashing. But the worst spiritual attack was when his older brother Frank, who was living in Puerto Rico, was murdered by a drug addict that he was helping through Rock Christian Center, a rehab center he opened in Las Piedras, Puerto Rico.
"He (Frank) was so nice and gentle. He tried the most to help me. I was converted and two months later my brother converted," Cruz recalled as his voice broke from the emotional strain from talking about his beloved brother Frank, who was a pastor for 42 years.
Frank and his wife, Mary, had welcomed a drug addict name Otero, whom they were ministering to, into their home late one night to talk about the Bible and Jesus. Otero afterwards had asked Frank to help him get gas for his car, but instead Otero and another man took Frank to a secluded location and beat him, choked him to death with his belt and threw his body in the trunk. They used Frank's car in several robberies that night to get money to buy drugs.
"My brother's body was still in the blood-soaked trunk [when police found the car abandoned near a river], his face unrecognizable from the beating he'd taken as well as from the decomposition that was already under way in the intense Puerto Rican heat," Cruz wrote of the brutal murder that had him on the brink of returning to his violent root to enact revenge on his brother's killers.
Cruz paid tribute to his brother in the book's introduction by noting that Frank had tried to help people for most of his 74 years of life, and even with his last breath, he was still trying to help someone.
"It's a sad truth, but the only reasonable explanation for my brother's brutal murder is this: the devil deceived these young men into taking out this servant of God for him," said the gang-leader-turned-evangelist, who noted from personal experience that there were a lot easier ways to steal a car and get money than murdering a preacher in the process.
"Our family had turned our back on the devil, whom we previously served. For many years, we had been doing our best to take ground from him for the sake of Christ. And so – without minimizing the responsibility of the young men who committed the murder – I believe that my brother's death was a case of the devil lashing out at us. Unexpectedly. And oh so painfully."
With his brother's gruesome death, Cruz realized more than ever that "Satan has no heart; he wants each of us to die alone. He tells us that God doesn't care, that God is distant, that He is nowhere to be found when we need him most. It is the coldest, darkest lie in the universe, yet people buy into it every day, just as I once had done."
But rather than fight the devil directly, Christians should "let God deal with Satan and his demons" and know that their job is to "call on the blood of Jesus and allow his grace to shield and protect" them, advised Cruz.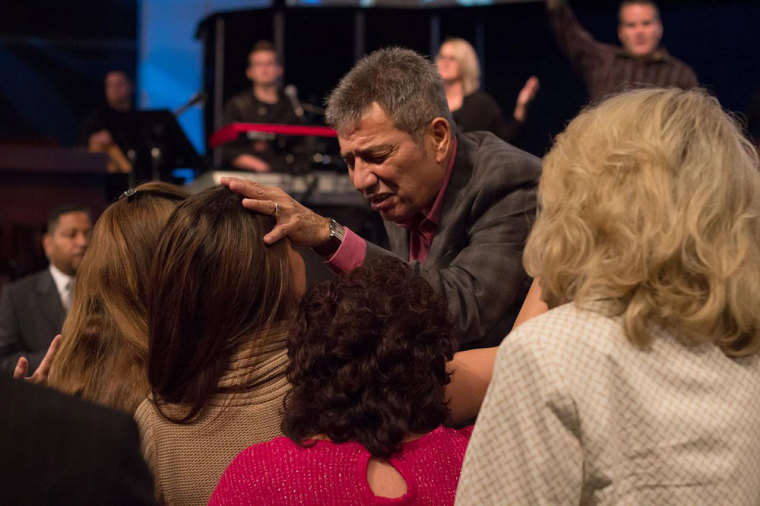 "This book is a message – no, a shout – to the Church: Wake up! The devil is real and active in this world, and we'd better understand what he's doing before it's too late!" Cruz exclaims in The Devil Has No Mother.
"This is what spiritual warfare is all about. It's not about sitting in your room with a scowl on your face, buffeting your body and claiming dominion over temptation. It's not about wandering the neighborhood with holy water, trying to bind the enemy. It's about living each and every moment in the grace and mercy of God."