Ex-Gay 'X-Factor' Contestant Faces Backlash for Saying He Found Christ, Left LGBT Lifestyle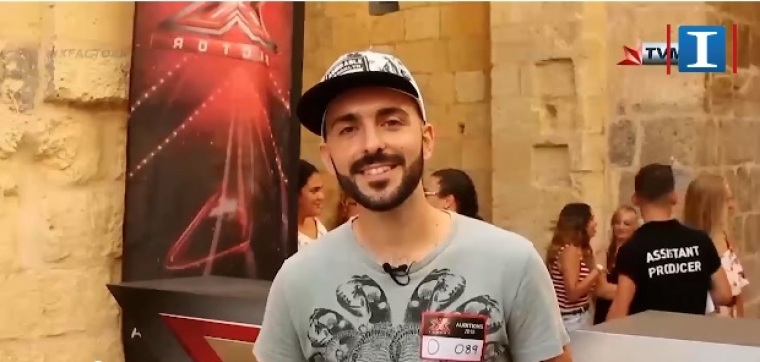 An ex-gay contestant on the Maltese version of the musical reality series "X Factor" has drawn backlash after he declared on the show that homosexual "love" is "sin" and that he left the lifestyle after he found Christ.
Matthew Grech, a singer and vocal coach, appeared on "X Factor Malta" Sunday night. In a video interview segment that played before his performance, Grech declared: "I used to lead a homosexual lifestyle, and then I found God. For a long time, I stopped following my passions to follow Jesus. There can be love between two men and two women, yes — but only friendship love. Everything else is a sin."
According to the Times of Malta, Grech's pre-audition interview led to his audition video being pulled from YouTube and Facebook quickly after his audition was aired by national broadcaster TVM.
"X Factor Malta" distanced itself from Grech in a statement saying that the organization wanted to make it "very clear that no part of Matthew Grech's original audition was intended to cause offence, nor were the views expressed those of the producers of the program."
Additionally, the Times of Malta reports that after backlash to Grech's televised comments, the Maltese government felt compelled to release a statement assuring that sexual orientation and gender identity were protected by law on the Mediterranean archipelago. The government also condemned the practice of what it derisively called "conversion therapy" in which people with unwanted same-sex attraction seek counseling. 
"While the government condemns all such homophobic comments, broadcasting this message, without calling out the harm caused by conversion therapy is damaging," the government statement reads. "It puts at risk those youths who are vulnerable to such practices despite Malta's adoption of strict legislation in 2016."
The broadcasting of Grech's comments also received a round of criticism from various government officials and politicians who called for the national broadcaster to apologize for airing the video.
According to The Independent, government whip Byron Camilleri condemned the fact that anyone could appear on the national broadcasting outlet to "sell" the idea that a LGBT person can "convert by finding God."
The Independent also reports that transgender politician Alex Mangion criticized the remarks and posited what impact they could have on gay and lesbian children who might be more afraid now to come out after watching Grech's remarks.
Grech is said to be a member of the River of Love, a Maltese evangelical movement that opposes homosexuality.
The River of Love movement has been in the Maltese media for carrying out gay conversion therapies, according to The Independent. Christian groups or churches that provide counseling to persons who experience unwanted same-sex attractions are sometimes accused of providing gay conversion therapy.
Many ex-gay Christians have and will continue to share their testimonies about leaving behind a homosexual lifestyle. In August, a former prominent Ugandan LGBT activist renounced her homosexuality and said that she had been "saved."
Following the backlash to Grech's comments, River of Love leader Gordon Manche' reportedly posted a Facebook comment calling out the "Hypocrisy made in Malta."
"Malta: Freedom of Speech = swearing, offending your neighbors, making fun of God and public person and vulgar words are OK," Manche' wrote in the now-deleted post, according to LoveInMalta.com. "But if someone mentions that Jesus Christ changed their life, then no! Hypocrisy made in Malta!!"
Manche' appeared to create two other Facebook posts that are still active on his page in response to the backlash.
"Some people can only be heard if they spread lies cause they know the truth will be criticized," one of the posts reads.
"Whoever attacks you is simply saying, 'You are better than me.' Thank him," the second post read.