Ex-Muslim Filmmaker Creates Documentary to Find, Capture American ISIS Jihadi, Bring Him to Justice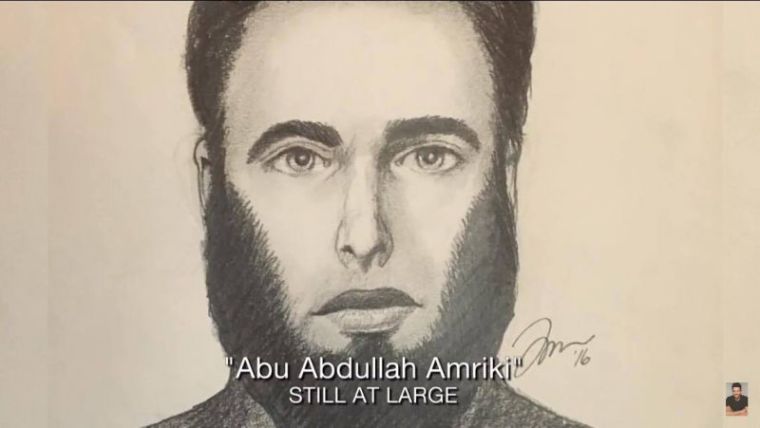 An ex-Muslim-turned-Christian filmmaker is making a documentary to find a white American man who converted to Islam and joined the Islamic State in Iraq, and bring justice to his victims.
Hazem Farraj, a former Muslim and Palestinian-American whose family abandoned him when he became a Christian as a teenager, was doing relief work with the Somerset Foundation in war-ravaged Iraq in 2014 when he first heard of Abu Abdullah Al'Amriki, a white American man who reportedly left his Christian faith and his native United States to join ISIS. Al'Amriki, whose real name is still unknown, is said to have repeatedly raped a young Yezidi girl who goes by the pseudonym "Bazi." Bazi experienced this horrific violence for five months but was ultimately rescued. Though she is now safe and her harrowing testimony has been heard by the U.S. Congress, Al'Amriki continues to hold several other girls captive and remains at large.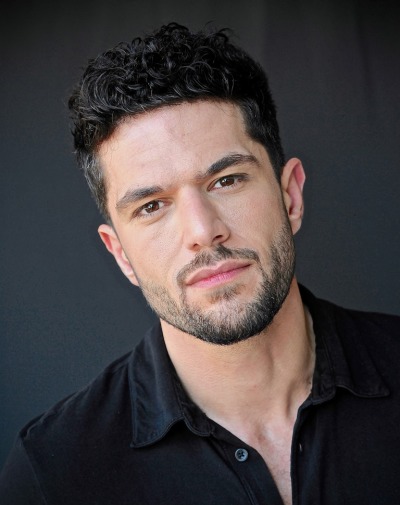 "As an ex-Muslim, it was fascinating to see that this man from the West had the complete opposite story of my own, except with utterly opposing views," Farraj recounted of his two-and-a-half years and ongoing filmmaking journey in an interview with The Christian Post on Tuesday.
His upcoming documentary, for which he is currently crowdfunding, is titled "The American: The Search for Al'Amriki" and chronicles his journey of working in the Middle East and his advocacy on behalf of victims of ISIS and his pursuit of this missing terrorist. The film shows Farraj's struggle of being an ex-Muslim human rights activist and his journey of becoming a Christian apostate, which is now how his Islamic family views him.
"What we know about Abu Abdullah Al'Amriki is very limited since the FBI has an ongoing investigation," Farraj said.
"We know he is a male, 30–35 years old, has a wife and two children. According to Bazi, he was proud of his conversion and ultimate role as an ISIS propaganda tool, stating that 'he left Church and found life' within his newly adopted Islamic beliefs."
For the filmmaker, what began as a search process for answers about ISIS has evolved with a deep soul searching of his own. This journey continues to take Farraj back and forth from the United States to the Middle East, and each time he arrives stateside he asks himself questions like: "Is ISIS here?"
"It's not easy going on display for the world to see but I believe there is a huge religious freedom battle within the Islamic world," Farraj says.
"But if we believers are ready for them, they are coming," he adds, speaking of the many disillusioned Muslims he sees "flocking to atheism, anti-theism, Buddhism and Christianity."
One of his stated goals for the film is to bring people together for a "challenging, overdue conversation" about the nature of Islam and its implications for the West. He also hopes his film will lead to someone recognizing the composite sketch that has been produced and supply the FBI with a name.
As one who knows the culture and mindset of both Arabs and Americans alike, Farraj said he knew how crucial and significant the development and manifestation of Islamic State was in the past few years.
"I grew up being taught that the [Islamic] 'Caliphate' is coming," he said, and that it "would be a sign to all Muslims and ex-Muslims."
Following a string of attacks in Europe earlier this year for which IS claimed responsibility, Farraj told CP in an interview that calling these atrocities the "new normal" — as some leaders and media personalities have — only emboldens the radicals. He mentioned then that he estimates that around 40 percent of the Muslim world is watching to see how the West responds to the terror attacks, stressing that such a response must be bold and unwavering.
Given the barbarity of IS and how easy it is to feel hopeless amid seemingly endless headlines about their evil rampages and sexual slavery of young girls, CP asked Farraj how Christians can engage effectively, in addition to praying.
"The best thing Christians can do other than praying is to learn about the ideology which Islam produces," he replied.
"As Christians, we often ask: What would Jesus do? I do think it's time to compare the red letters of Jesus with the Islamic texts within Islam."
When they compare them they will see the real distinctions between the two worldviews and seeing this will empower believers in Jesus that Christ's Words are backed up with true spiritual power behind them, he added.
"It's easy to hate the enemy, but can we love the enemy as Jesus taught?" he asked.
"I have met countless Christians who have adjusted their mindsets in order to avoid the awkward elephant in the room: Islamic jihad."
He believes that kind of mental adjustment is a grave mistake.
"These people began learning and in learning found that theirs was a place of growing and loving — not hating. I'm particularly proud of them. This is what needs to happen within the [larger] Christian world."
Farraj encourages every Christian to understand the human rights issues present in the Muslim world and speak out from that angle.
While he is an evangelist and zealous for the advance of God's Kingdom, Farraj told CP he believes that the best thing he can do for the Body of Christ right now is to be an authentic, genuine witness for the truth, showing the abuses going on not only in Iraq, but all over the Muslim world.
"We know what Jesus said and we have and are telling the world, but I see the value and the necessity of being able to show Muslims what their doctrines, in fact, say," Farraj explained, something he does extensively on his I.S. Islam web series on his YouTube channel.
All the while, God has been working on his heart throughout this entire process, he told CP, when asked how he has encountered Jesus in the midst of undertaking of a project where he is tasked with exposing such grotesque brutality. Old, familiar traumas and a slurry of other troubling factors began surfacing in his life as he began exploring the first cases of IS in America, he said.
"In the beginning of the film, I had a somewhat snobby 'I'm better than you' mindset. The more I began to analyze and investigate how people go from living Western and free to living with IS, my heart began to soften. I truly had to open my heart up and deal with real issues. It's not easy to love your enemy but we must always strive for that standard even when we do not know how to love our enemies. The heart of God is safe and Muslims and non-Muslims alike need to be safe."
"We have an opportunity and I hope we are ready," he said.