Ex-NFL Quarterback: America Has Too Much Performance-Based Value System; God Loves Even Losers (Interview)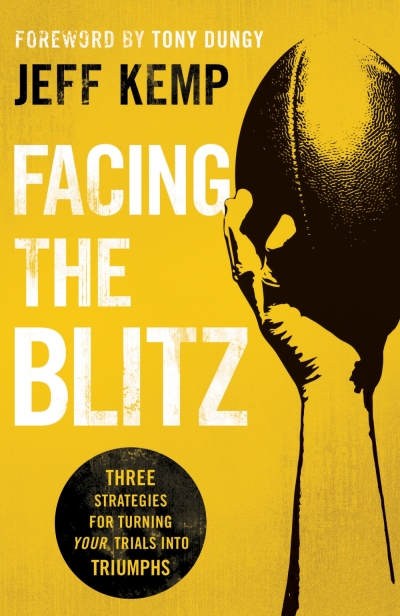 In a recently released inspirational book designed to help people overcome personal tribulations and sorrows in life, former NFL quarterback Jeff Kemp asserts that people need to rejoice in their trials, pains, sufferings and griefs because they serve as opportunities to "run to Jesus" and "experience more of his love."
Kemp explains in his book, Facing The Blitz, which was released in March, that when life's "blitzes" hit, it is important that victims and sufferers not feel sorry for themselves. He said they should seek the comfort of God in order to change and mold them into better human beings that can then use their trying experiences to impact the lives of others.
The 55-year-old Kemp spent most of his 11-year NFL career as a backup quarterback waiting for an opportunity to prove that he could become a reliable and consistent starting quarterback at football's highest level.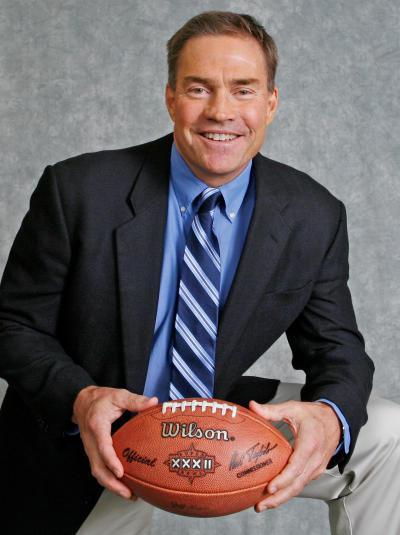 After being traded from the San Francisco 49ers, where he served as the backup for Hall of Fame quarterback Joe Montana, to the Seattle Seahawks, Kemp received a golden opportunity to prove his worth as a starting quarterback in 1988, when the Seahawks then-starter Dave Krieg went down with an injury.
In a game against the very star-studded team that traded him away to Seattle in 1987, Kemp was given given the opportunity to start week four's game against the 49ers. After an intense week of practice, Kemp was ready to take the bull by the horns and show the league that he could be a winning quarterback.
However, it only took one half of the game for Kemp's dream to burst into flames. After the first half, the Seahawks fell behind by a score of 28-0, while Kemp threw three interceptions and completed just one pass in 12 attempts. Kemp was taken out of the game at halftime and was then relegated to not just the backup quarterback role but the third-string quarterback role.
In an interview with The Christian Post, Kemp said he was distraught after being moved to third string. But, with the help of his family and mentors he was able to see the bigger picture behind his life and realized that his true identity is not in football, but rather in Christ.
"The main thing was remembering that, as a football player that is a Christian, I am the son of God that is a Christian who happens to be a football player. My identity is shaped by the God that made me and the one who radically and sacrificially, notoriously loved me," Kemp explained. "I may have been relegated to third string and there maybe some football fans that thought that I played crappy because they saw one half of a game that doesn't represent the real me and the scope of my whole career, but that was supposed to shape me."
In his book, Kemp explained that America has gotten too caught up on the idea of a performance-based value system, when God weighs people on a relational value system. He challenged those facing life's hardships, whether it is because they lost their jobs or a loved one, to seek a meaningful relationship with God and ask God to reveal more about himself to them.
"We rejoice while we are in our difficulties because they bring about perseverance in our relationship with God and that brings the character of Jesus into our life. That brings us the hope of heaven, which is what Jesus was focused on," Kemp asserted. "When we have the hope of heaven, we realize that Jesus died on the cross, he rose from the dead, and he did it for us. He sacrificed for us. He will forgive us of every sin and he won't shame us one bit."
Although it may seem strange for people to embrace terrible situations in their lives, Kemp clarified that it is not about being overjoyed at the bad things that occur in our lives but rather embracing the opportunity those situations present.
"It isn't that they should love the rotten circumstance and it is not that you love the bad thing that happened. The person who lost a loved one or who's wife got MS, isn't happy that she has MS or isn't happy that she lost her child," Kemp stated. "You rejoice in a situation that you are in because this trial, this tribulation, this suffering, this difficulty, this loss is giving you an opportunity to run to Jesus, tap into your relationship with him, draw upon a team of friends and mentors and become more empathetic and more Christ-like so that you can use whatever is difficult in your life to help and to bless others."
Since retiring from the NFL, Kemp has used his misfortunes on the football field to help impact the lives of others, as he is now a vice president and ambassador for an organization called Family Life, which advocates for the importance of two-parent households.
As part of his role with Family Life, Kemp speaks publicly at various events where he tries to inspire others to embrace God's relational value system and call to be an investor in relationships rather than a consumer of relationships.
"I have had the chance to speak so many times to kids and schools and churches and prisons and conferences and business, and the story that I use the most in my talks isn't the one about success, it is the one about being booed. It's the one about throwing three passes to the wrong team. It is the one about being benched," Kemp said. "It's the one about being rejected by that coach who had been such an encouragement to me before the game when he was trying to motivate me."
"I can use [that story] to illustrate that there is a huge dominating value system that we Americans live under and it is that performance-based, conditional value system," Kemp continued. "And, the contrast to that is God."
Kemp provided examples of well-known individuals who have overcome their tribulations in life and are now helping others do the same.
He mentioned Joni Eareckson Tada, who became a quadriplegic as a teenager but has touched the lives of millions through her Joni and Friends ministry. He also mentioned Chuck Colson, the founder of Prison Fellowship, who used his time in prison to find Christ and establish his ministry that has lead thousands of prisoners to hope.
He lastly mentioned Super Bowl-winning football coach Tony Dungy, who lost his son to suicide in 2005.
"Tony says in the forward of the book that he and his family have found God's blessing in the toughest thing they have ever gone through," Kemp said. "Now you see people find the love of God through Tony's testimony and his faith in Christ, even though they lost their son. That opened the door to healing and helping others."