Ex-porn star reveals words God spoke to her that freed her from drug addiction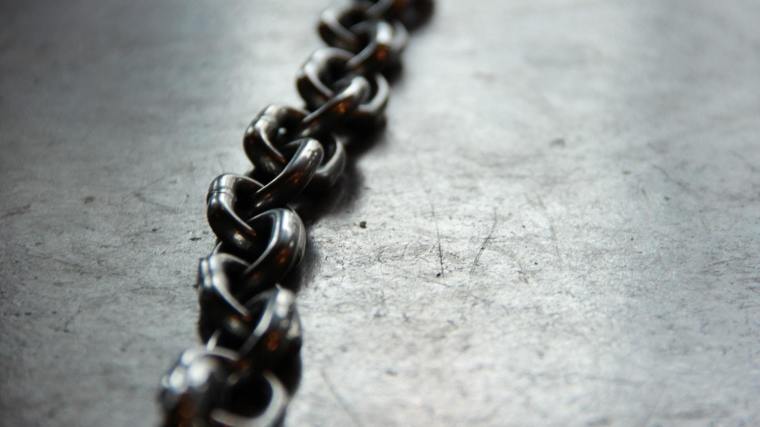 Christian author and speaker Brittni De La Mora shared the powerful message God gave to her that freed her from her yearslong battle with drugs — and offered advice for anyone struggling with addiction. 
Brittni, a former porn star who famously left the industry behind to become a Christian, recently shared on an episode of "Let's Talk Purity," a show she co-hosts alongside her husband, Richard De La Mora, how she began abusing drugs in high school after being prescribed Vicodin due to a cheerleading injury. 
From there, she began taking cocaine — and then, after entering the porn industry at the age of 18, she suddenly had an "endless supply of money, an endless supply of drug dealers."
"It just became this thing where I was literally using drugs every single day," she said. 
From cocaine to PCP, "I've used almost everything," Brittni admitted. "I'm so grateful that God has led me out of that addiction."
LISTEN: Subscribe to the "Let's Talk Purity" Podcast on Edifi
Drugs provide a false sense of happiness, Brittni said, adding that Satan always wants to pervert what God gives freely.
"God gives joy and confidence in Christ freely," she said. "Well, Satan wants to distract you from receiving all of that from God."
But while Satan delivers "confidence and joy" with a high, he "hits you hard with a comedown."
"I'm keeping it real: You get diarrhea, your whole muscles hurt," she shared. "You feel like you just want to escape the whole world. You want to die because the withdrawals are so bad. Satan gives you a tiny sense of joy, with a huge withdrawal, and then you get hooked. That's how he gets you hooked ... it's like you taste a little piece of Hell when you're going through withdrawal."
Brittni admitted she used drugs every day for about seven years. While she would be sober for two-week stints at a time, "I'd always fall back," she said. 
Eventually, she began going to church — and began praying, fasting, and reading the Bible. Yet, she was still doing drugs.
One day, after taking "Adderall, Xanax, and a couple of Oxys," Brittni said she heard God say to her, "Flush your drugs down the toilet."
"I'm like, 'I can't do that, I'm gonna get sick, God. I don't want to get sick,'" she recalled. "Here I'm fearing the withdrawal." 
But God reminded her, "Flush your drugs down the toilet, you're not going to get sick,'" Brittni said. "And so I go and I flush all but four pills ... and God was like, 'Brittni, flush all the drugs down the toilet. So then I went and I flushed all my drugs down the toilet, and it was instantly like this weight had just been lifted off of me, and I felt so free."
Miraculously, Brittni said she woke up the morning with no withdrawals — and "a lot of energy and joy."
"This was the first time in seven years that I did not get dope sick," she said. "When God gave me that word and I took a step of faith, I was instantly made full. I was instantly healed. No withdrawals, no come down, nothing. ... It was a miracle."
For others battling addiction, Brittni offered a word of advice: "You have to make your recovery your top priority ... seek God on top of praying and reading the Bible and worshiping and spending time in His presence."
She also advised those struggling to avoid negative friendships: "Part of the reason why I didn't go back to drugs was [that] I got rid of all my friendships, all the connects, all of my hookups, and I literally surrounded myself with church people," she said. 
"Anybody that might be a temptation to you — get them out of your life, and keep pressing in with God. Go to church, serve in your church too ... take your eyes off of yourself and your problems and put them on helping other people ... you have to be in the right environment."
Brittni acknowledged that there will be setbacks for many people — "some days you will be stronger and there are times where you might be weaker," she said, "but that's why it is imperative that you have people around you who will encourage you and remind you of who you are."
"If you know somebody who is addicted, don't stop speaking life and don't stop speaking faith and identity over them," she said. "Remind them of who they are because they need it the most."
The De La Moras said the issue of drug abuse has been especially on their hearts lately following the death of rapper DMX, a professing Christian who struggled with addiction. 
"If we don't learn to address our pain on an everyday basis, we're going to continually fight that battle," Richard added. "I don't know who DMX was talking to, I don't know who was or who wasn't in his corner, but we knew that there was one thing that he was battling and that was his drug problem. Oftentimes, if we're not careful, we're good at expressing, yet we fail to address the internal issues that go on in our heart."