Explaining the Gospel to a Religious Person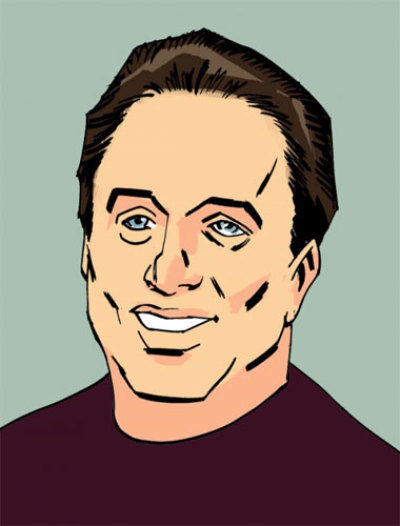 As disciples of Jesus Christ, we want others to know the Lord and to receive God's love, forgiveness, and eternal salvation. That is to say, we want others to be saved, justified, born again, redeemed, and forgiven. But how can we best approach this topic with someone who is already quite religious? How can we clarify the difference between religion and the Gospel?
For starters, we must remember that some religious people are already saved, while others are not yet in God's family. I am using the term "religious" for anyone who follows a particular religion.
Here are some questions you may find helpful when explaining the Gospel to a religious person.
1. How does someone become a Christian?
2. What is your concept of spiritual conversion?
3. Could someone enter your church as an unbeliever, and leave that day being saved, justified, born again, redeemed, and forgiven?
4. If so, what would it take for him to be "saved" that day? And if he left church justified before God, would he go to heaven if he died in a car accident on the way home from church?
5. What is the difference "inside" a person who is saved, as compared to an unbeliever? (1 Cor. 3:16)
6. Since faith in Christ produces good fruit in a person's life, (John 15:5) what does it mean to have such faith?
The first sermon Jesus ever preached was simply, "Repent and believe the good news." (Mark 1:15)
7. Does sincere repentance and genuine faith immediately place a person into God's family? (Acts 2:38-41)
8. What did Jesus mean by saying, "You must be born again." (John 3:7)
9. Does your church teach that spiritual conversion is essential, or do you think everyone in the world is already on the path to heaven?
10. Can your religious deeds bring you into God's family? (Ephesians 2:8,9)
11. If not, what is necessary in order for someone to become a follower of Christ?
12. Must a person belong to your religious group in order to be a Christian?
These questions can help cut to the chase when explaining the Gospel to a religious person. You will discover whether he understands the biblical teaching of conversion, and if he realizes that a believer is saved, forgiven, redeemed, born again, and justified on the front end of a relationship with God.
If it helps to use a visual aid when explaining the Gospel to someone, then simply write out a timeline. Ask the person if someone can be born again and forgiven at a point on the time line. If so, what does God give a person at that point in time, and what does it mean to receive the gift of eternal life?
Some people offer this objection: "You cannot claim to be saved and then deliberately live for sin rather than for the Lord."
When this sort of response is given, we need to affirm their correct understanding on that point. After all, if a person claims to believe in Christ, and yet deliberately lives for sin rather than for the Savior, such a person is a hypocrite and not a genuine believer.
The apostle Paul wrote, "Do not be deceived: God cannot be mocked. A man reaps what he sows. The one who sows to please his sinful nature, from that nature will reap destruction; the one who sows to please the Spirit, from the Spirit will reap eternal life." (Galatians 6:7,8)
Genuine faith produces good fruit in a person's life. In fact, nothing has done more to turn people away from Christianity than folks who claim to know Christ while at the same time living a life of deliberate sin.
The fact that there are hypocrites in the world does not diminish the glorious truth that a believer in Jesus Christ is forgiven, born again, redeemed, justified, and saved on the front end of his relationship with Christ. This is the miracle of the new birth. (1 Peter 1:3-5) It involves spiritual conversion as the Holy Spirit brings a person out of spiritual darkness into the light.
"Yet to all who received Him, to those who believed in His name, He gave the right to become children of God; children born not of natural descent, nor of human decision or a husband's will, but born of God." (John 1:12,13)
In other words, believers are "born again." John went on to explain this in more detail in the third chapter.
Genuine believers in Christ are not hypocrites. In fact, the word "hypocrite" is never used in the Bible for a follower of Christ. Genuine faith produces a deep and authentic desire to live for the Savior. Hypocrites, on the other hand, have no intention to do the right thing and no power to do so. They are not saved, forgiven, redeemed, justified, or born again. They remain spiritually dead. No wonder the fruit of their life is not pleasing to the Lord and it only turns people off.
Sadly, many people in the world today know only religion, but not Jesus. They have not yet repented of their sin and trusted Christ alone to save them. There are only two groups of people in the world: believers and unbelievers. Christians believe in Jesus and sincerely desire to do God's will. Christians are not perfect, but we are forgiven.
"The blood of Jesus Christ cleanses us from all sin." (1 John 1:7)
We were not cleansed while we were still living in unbelief. We were, however, instantly cleansed the moment we trusted Jesus alone to save us.
If a religious person comes to understand that spiritual conversion is not a process, but rather, a miracle that happens instantaneously, then a tremendous insight has been gained. The Christian life itself is a process by which a believer grows to become more like Christ. But conversion, like physical birth, is something that happens on the front end of life. If you are born once, you are alive on the planet. If you are born a second time, you instantly have new life in Christ. The first birth is physical, whereas the second birth is spiritual.
Religion without the Gospel tends to do one of two things. It gives some people a false security to live in deliberate sin, while assuming that all is well between them and God. Others live with the false notion that their religious deeds qualify them for entrance into heaven. Both groups of people remain spiritually dead and are not justified, saved, forgiven, redeemed, or born again. They remain lost in their sin regardless of how diligently they practice their religion.
It is very important to pray often for the salvation of anyone you are trying to reach with the Gospel. Only God can work the miracle of the new birth.
"Faith comes from hearing the message, and the message is heard through the word of Christ." (Romans 10:17)
The Holy Spirit will help you in your desire to share the greatest message ever given.
"God so loved the world that He gave His one and only Son, that whoever believes in Him shall not perish, but have everlasting life." (John 3:16)
Oswald Chambers wisely noted, "The reason it is so easy for us to obtain salvation is because it cost God so much."
The message of the cross is the only message that can save a person's soul for eternity. And so of course we want to reach people who have only known religion, but are not yet born again through faith in Christ.
"When the kindness and love of God our Savior appeared, He saved us, not because of righteous things we had done, but because of His mercy. He saved us through the washing of rebirth and renewal by the Holy Spirit, whom He poured out on us generously through Jesus Christ our Savior, so that, having been justified by His grace, we might become heirs having the assurance of eternal life." (Titus 3:4-7)
Always remember: Christians are saved, born again, justified, redeemed, and forgiven on the front end of their relationship with Christ. And it's actually quite easy to explain this miracle of God's grace once you come to fully understand it yourself.
Dan Delzell is the pastor of Wellspring Church in Papillion, Neb. He is a regular contributor to The Christian Post.